Blogs & Columns
Pantagraph blogs are written by Pantagraph columnists and staff members. You can leave your comments at the end of individual blog entires by typing in the feedback box at the bottom of the page. To read the combined blog/column page, which has the latest offerings from all our bloggers and columnists in a single listing, click here. Otherwise, pick from the list below.
Note: The blogs have been moved into a different system as of summer 2011. Archived entries from the old system can be found here.
New indicates entry posted in the last 24 hours.
Steve Vogel
Steve Vogel is a longtime resident of the Twin Cities with a strong background in news gathering and, later, as an executive at State Farm. His column on various issues of the day appears each Saturday on the Opinion page of The Pantagraph and on Pantagraph.com.
3 hrs ago
Latest Local Offers
More Offers

Click here to make an appointment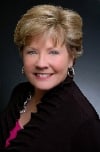 1406 W Oakland Ave Excellent opportunity to buy a little house…

Get a FREE $25 gas card with any new indoor storage rental!

Here at Bloomington Cabinets, we design cabinetry for you with…
Check us out at https://www.facebook.com/pages/Cheeks-Bar-Gril…