What they think: Bloomington mayoral candidates on the issues
The five candidates in the race respond to a Pantagraph survey prior to Tuesday's primary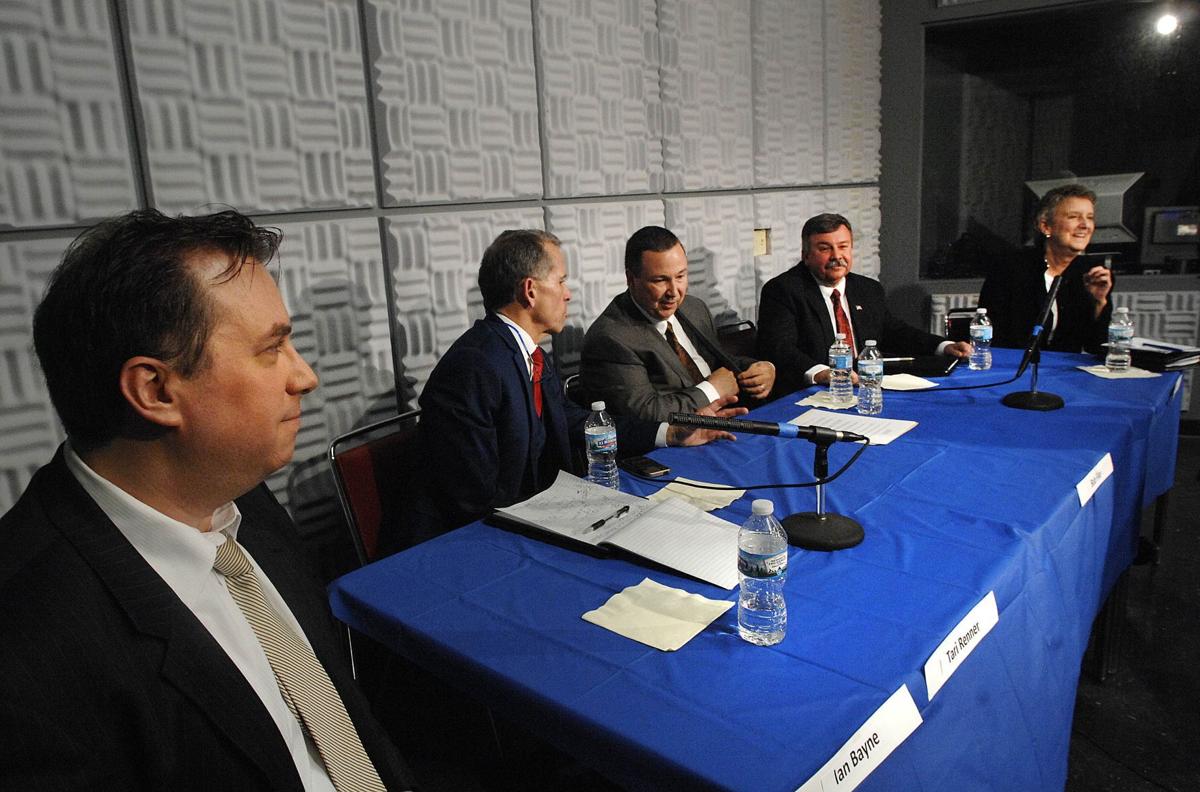 The five candidates for Bloomington mayor each answered four questions ahead of the Feb. 28 primary; candidates were limited to 50-word answers for the print edition, which published Feb. 23; unedited answers appear below. The top two vote-getters will advance to the April 4 general election. 
Candidates, in ballot order, are: Ian Bayne, 43, of 212 Beacon Circle, a self-employed banking and real estate contractor; Tari Renner, 58, of 2 Sable Oaks Court, incumbent, and professor of political science, Illinois Wesleyan University; Robert W. Fike, 58, of 4 Elizabeth Way, a retired Bloomington firefighter; Kevin Lower, 54, of 1504 S. Low St., an auto salesman, freelance professional pilot, flight instructor; and Diana DeSio Hauman, 69, of 48 Kenfield Circle, a retired micro-business owner.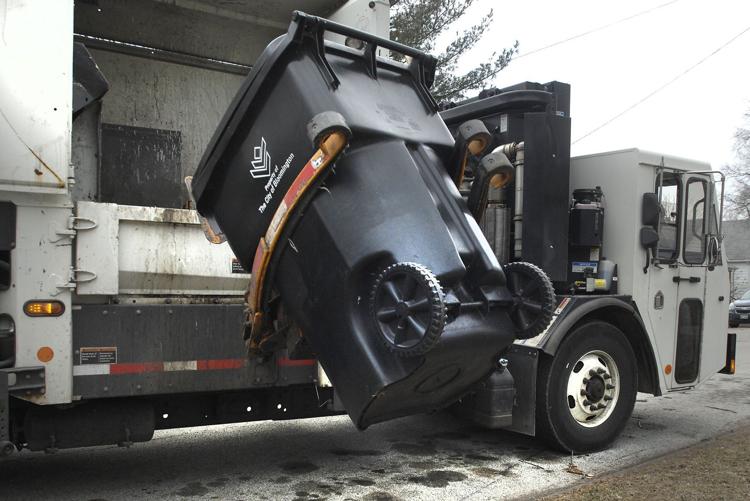 The city's solid waste fund continues to be subsidized to the tune of $1.5 million a year; should the city continue to subsidize the fund, raise garbage/bulk waste fees or reduce service?
Bayne: As long as the taxpayer is subsidizing the city, the city should take out trash without an additional fee. Bloomington's budget has grown from $169 million to $207 million in just 3 years. If they need more money for garbage service it's due to their financial mismanagement.
Renner: Garbage is a basic need the city provides its residents and we need to continue and provide this service. We have managed to take advantage of improved efficiencies with automation and increased recycling rates. I support continuing to expand recycling (especially in apartments) and exploring further efficiencies, but we need to continue to subsidize this service from the general fund.
Fike: The city should continue to subsidize the solid waste fund and return the bulky waste/brush pickup back to weekly service. Basic essential services include police/fire protection, garbage/bulky waste pickup, and a good, sound infrastructure. These services should not be reduced when revenue can be generated from eliminating frivolous, nonessential items.
Lower: The solid waste program was completely funded by property taxes prior to 2004. It was placed in an enterprise fund and began to be partially funded through separate fees. An enterprise fund is not always expected to fund an entire program. However, this is the way it is currently being presented. The solid waste program is an essential need of the citizen and the city. When fees are raised for essential services they are often disproportionately raised on those who can least afford an increase. Our property taxes have been used to pay for part of this program and that should continue. We, at the city, must continue to look for ways to make the program more efficient, however a reduction in service has a disproportional negative effect on property valuation and should not be considered.
Hauman: For the current fiscal year, the projection is a $700,000 deficit, an improvement but not meeting enterprise fund criteria. We have made solid waste a core service. If we do not increase fees or reduce service, to be realistic we should move solid waste into our annual operating budget.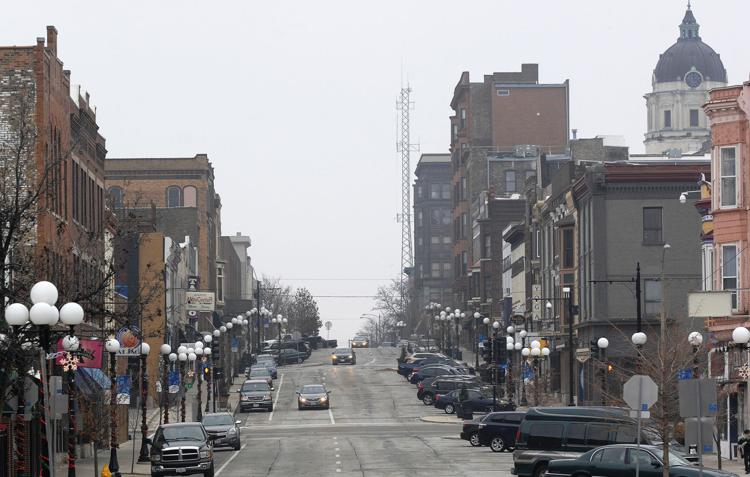 What is the city's role in promoting economic development downtown and in other parts of the community?
Bayne: The city needs to decrease regulations, cut the sales tax to 6.5%, and repair the streets. The downtown area has been neglected by the city. It is not a safe place or clean place for residents. I will change that as mayor.
Renner: We have made great progress in working with businesses to invest in Bloomington (Hy-Vee, Dick's Sporting Goods, Ovation Cinema, Green Top). Consistent with the vision of our downtown and comprehensive plans, we have obtained grants for the Route 66 visitors center and developed incentives for residential and commercial renovation projects.
Fike: The city's role in promoting economic development in our historic downtown and other parts of the community is to concentrate on enticing small businesses to locate in Bloomington. This is accomplished by having a good, sound infrastructure and a clean, safe environment. In downtown, we need to provide convenient parking.
Lower: The best avenue for economic development in a declining economy at the local government level is to reduce barriers to entry and investment. Cutting red tape regulations and requirements allows and encourages growth and investment. If we as a municipality allow for a reduction in time and expense to business, the net effect is a welcome and friendly environment in which to invest business time, effort, and money. A stable business environment allows for plans for expansion to occur and materialize which in turn creates a growth in additional long term jobs in the community. The net effect to the community and its local government is growth in corresponding revenue. Government is most often the problem and not the solution.
Hauman: We must be actively seeking living-wage jobs for our city, especially in the downtown and the west side areas, which will expand our tax base. We must work with EDC (Bloomington-Normal Economic Development Council), the Town of Normal and others to promote the region and encourage businesses to locate or expand here.
What needs to be done to improve public safety in Bloomington; do you support the West Jefferson community house?
Bayne: We need more overnight patrols all over the city. We need a specialized tactical gang unit, and we need to support our police when they tell us they need something. The city turned the chief's substation request down and instead created a "community house" — we needed a substation.
Renner: The top priority has to be lowering our 911 emergency response times in Northeast Bloomington. While we have one of the lowest crime rates in Illinois, we can always do better. That's why I support more community policing, including the community center. But, we also need summer jobs programs for our city's at-risk youth. Research shows that these can be very effective.
Fike: To improve public safety in Bloomington, we need to give the police chief the tools he needs to be successful in reducing crime and then hold him accountable. These resources include additional police officers, substations, K-9's, etc. I definitely support the West Jefferson Community House because of the chief's endorsement.
Lower: I fully support our police chief and his vigorous and significant efforts in neighborhood outreach and community involvement by all our public safety employees. The West Jefferson Community House is one of the least intrusive programs available. This type of approach has been very successful in many cities across the country. It is my sincere hope that this will help to create a very positive environment in that troubled neighborhood.
Hauman: I supported the community house. The conversation it began is a step towards enhancing the relationship between residents and our police. Everyone must acknowledge it is not necessarily what is being done or not done, it's perceptions, and it takes longer to change perceptions than it does to change behavior.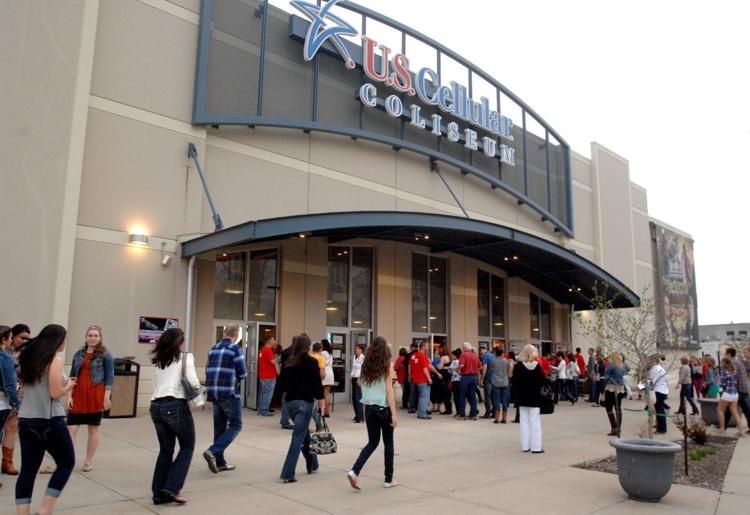 U.S. Cellular Coliseum continues to be a controversial subject. What is your position on the future of the arena, including whether an attempt should be made to sell it?
Bayne: Everything needs to be explored. The city should not be in the entertainment or hotel business, so selling it is certainly an option — although no one will want to buy it. We need to cut property taxes to bring in more residents and then re-evaluate our options.
Renner: Selling the Coliseum is not a realistic option. We need to do things to help its bottom line. A revitalized downtown will pay off dividends for the Coliseum. If we have more events and conferences, it will be more successful. Further, we still need more effective management of the concessions.
Fike: I believe that an attempt to privatize the Coliseum may finally end the taxpayer subsidy of this venue. Private entities will be more successful than the city in breaking even (or turning a profit) and ending the corruption instilled upon Bloomington. The economic impact to our community will even increase.
Lower: The Coliseum could not likely be sold without a very significant financial loss to the city. However, we need to look at its operation in terms of break even. Operationally, it needs to pay its own way. The cost of operation must be passed on to the customers using this venue. From a financial standpoint, continued subsidization is a very low priority and will likely go unfunded in my plans.
Hauman: We need to accept the Coliseum as part of our downtown entertainment scene. It does positively impact our finances, as 35 percent of patrons come from outside the B/N area and dine, buy gas or shop while here. Under the new management, I believe it could break even in 24-36 months.