APRIL 4 ELECTION
Where do Unit 5, District 87 candidates stand on the issues?
State funding, busing, bullying among concerns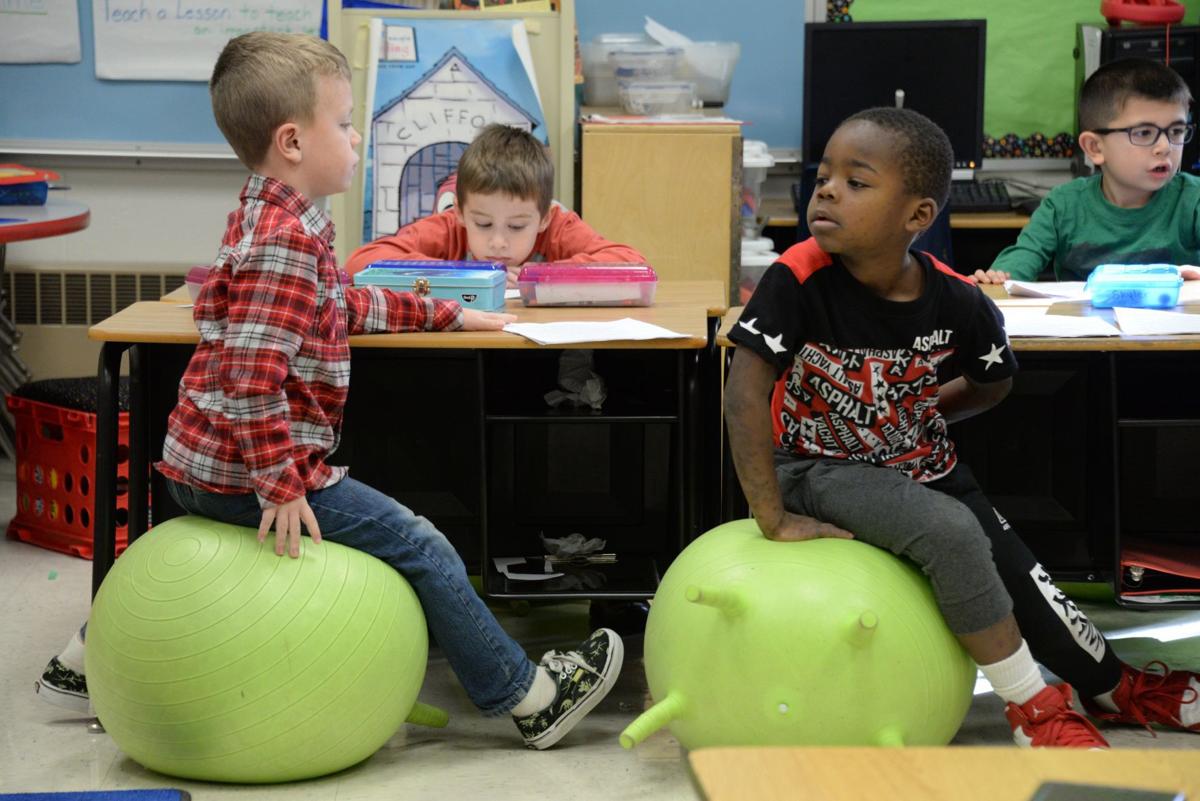 Both Unit 5 and District 87 have contested school board races in the April 4 election. 
In Unit 5, voters will chose between two candidates running for one four-year term. Sol Roberts-Lieb, 39, 303 Clover Court, Bloomington, is an associate director for pedagogy strategy at the Center for Innovation in Teaching and Learning at the University of Illinois. Taunia Leffler, 51, 17 Timberlake Road, Bloomington, is a program manager at State Farm.
Due to congressional township laws, two candidates will also run uncontested for two four-year terms. David Fortner, 39, 22422 Sangamon Drive, Carlock, is data integration specialist at Integrity Schools. Incumbent Joseph Cleary, 41, 1267 Petaluma Drive, Normal, is an instructional assistant professor of construction management and professional practice coordinator for Illinois State University's Department of Technology. 
In addition, incumbent Meta Mickens-Baker filed for a two-year term. Mickens-Baker, 53; 3314 Stonebridge Drive, Bloomington, is an enterprise recruiter at State Farm.
Meanwhile, in District 87, voters will choose from among five candidates who are running for four, four-year terms on the school board. Incumbent Brigette Beasley, 49, 1 Harvest Court, Bloomington, is an agency recruiting analyst at State Farm. Incumbent Kiasha Henry, 40, 702 W. Mill St., Bloomington, is a U.S. Postal Service clerk. Incumbent Mary Yount, 54, 1312 Crown Court, Bloomington, is a homemaker and retired nurse. Charles Irwin, 69, 6 Inverness Drive, Bloomington, is a retired teacher/administrator for Streator Elementary District 44. Elizabeth Fox Anvick, 41, 20 Walker Drive, Bloomington, is a systems analyst at State Farm.
Unit 5
How can the district maintain a balanced budget while waiting on millions in state payments?
Mickens-Baker: We must continue to budget using conservative revenue estimates and expense plans, pursue grants to supplement local revenues and develop partnerships with local governments to share resources and be reimbursed for public use of facilities. Developing entrepreneurship and internship programs with the business community enables educational growth without adding teachers.
Cleary: The district cannot maintain a balanced budget without receiving the allocated payments from the state. The district has been able to accommodate some degree of late payments, but if state funding will not be received the only options are to reduce the budget through programming cuts or run a deficit.
Fortner: When the state doesn't make categorical payments, which the district relies on, maintaining the current budget is impossible. We'll want to evaluate our priorities together and work to devise ways of increasing revenue. In the long run, the less reliant on state and federal funding we can become, the better.
Roberts-Lieb: A balanced budget requires matching core services with available funds. Funding either needs to increase or activities reduced to match priorities. Partnering with other districts and businesses can provide some resources. If cuts are necessary, the district must engage all stakeholders, parents, teachers, staff and the community before making cuts.
Leffler: The district should leverage partnerships with local businesses, universities and community organizations to find creative solutions to fill the budget gap. Solutions include applying for grants, seeking donations and providing internships and learning opportunities for students. We must apply pressure on legislators to stop holding the educational system hostage.
How effective were this year's changes to bus routes and how can district transportation improve?
Mickens-Baker: State underfunding of transportation required a reduction in the number of bus routes and drivers. While there were insufficient drivers to start well, it would have been worse without the reduction in routes. First Student's more responsive management and customer service, plus continual driver recruitment and training are important improvements.
Cleary: Reducing bus routes from three tiers to two effectively maximized bus service for the available transportation funding. However, after improving from the terrible start to the year, there is still work needed improving communication with parents and continuously ensuring accurate ridership numbers to fine-tune routes and reduce ride time.
Fortner: Communication surrounding the roll-out of changes was flawed and the perception was that decisions were made prior to consulting with the community. Issues meeting pick-up and drop-off times and getting students to the right places have improved. However, the changes highlight the need for better communication between the board and community.
Roberts-Lieb: 'Effective' means children arriving on time in a safe and cost-effective manner. Children arrived safe, but not on time. This was not effective, though it has improved with additional resources. The district must have open, honest conversations with all stakeholders before decisions are made incorporating feedback to ensure effective decisions.
Leffler: State budget cuts to transportation caused the district to implement a two-tiered bus system. First Student poorly executed the new system and Unit 5 should hold them responsible. Communication with parents is key, so applications like My Stop to identify the bus location are important to keep parents informed.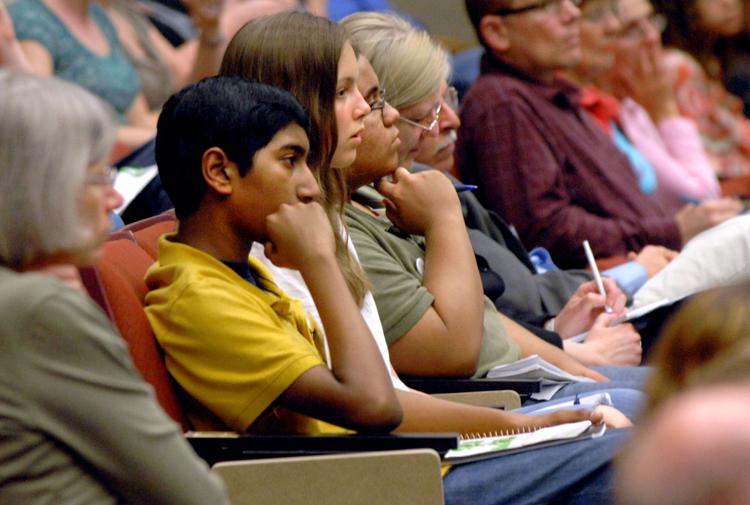 How should the district address rights of transgender students?
Mickens-Baker: The board has included the rights of transgender students to equal access to a safe, non-hostile learning environment in Board Policy 7.10 and the accompanying administrative procedure. Administration should work with each student and the parents/guardians to manage desired accommodations and supports on a case-by-case basis.
Cleary: The district does not and will not discriminate against anyone for any reason. The rights of all students including transgender students will be protected in Unit 5 as is demonstrated by the applicable policies.
Fortner: There is not yet any definitive legal authority to guide school districts in this area and we will seek to balance a growing number of conflicting and competing voices. We will be guided by the belief that all children have a right to learn, and deserve public schools free from discrimination.
Roberts-Lieb: While there is currently no definitive legal guidance, the district will continue to be a "Not in Our School" district where all students are accepted and appreciated for who they are. Schools will provide a safe learning environment that understands personal learning needs and adapt to meet all students' needs.
Leffler: Unit 5 published an administrative procedure on transgender or gender nonconforming students in October 2015 and it was last reviewed in September 2016. The district should continue to review their policy annually. I believe the district should strive to appreciate diversity and allow each child to achieve academic success.
How can schools better encourage inclusiveness and banish bullying?
Mickens-Baker: "Not in Our School" is an excellent student-led anti-bullying initiative. Restorative practices help students resolve differences and conflicts, along with anti-bullying education, plus diversity/inclusion sharing in school and through community organizations. Positive Behaviors and Interventions (PBIS) reward positive behaviors and correlate incident data for better staff strategies.
Cleary: The district and its schools must promote a culture of respect, tolerance, inclusivity and acceptance that celebrates differences and individuality. Bullying can only be eliminated when respect and tolerance are the expected, promoted and modeled behavior.
Fortner: School environments should foster relationships and a sense of belonging. People are increasingly treated as data points rather than human beings, perpetuating systems where people feel powerless. Students should have democratic meetings to develop their collaborative voice and access to their own judicial processes that would be recognized by administrators.
Roberts-Lieb: A school is community with shared values. When all students feel valued and included in this community, they help their peers succeed. By encouraging understanding, allowing students to express their thoughts and ideas on difficult topics, sharing of common goals and active participation in governance, this bond is strengthened.
Leffler: Several Unit 5 schools have implemented programs to encourage acts of kindness or other anti-bullying programs. The district should support a quality anti-bullying policy and encourage schools to implement "Not in Our School" or other programs like "Make Sure No One Sits Alone at Lunch" to eliminate bullying.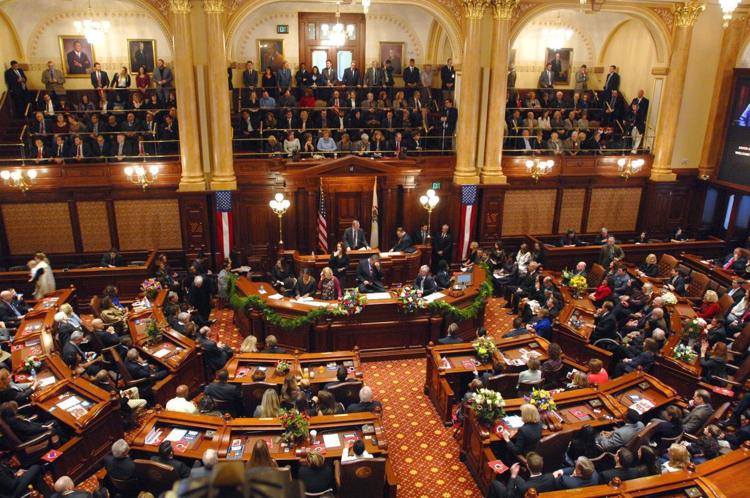 District 87 
How can the district maintain a balanced budget while waiting on millions in state payments?
Beasley: District 87 relies on state funding to manage the expenses to focus on what's best for the students, especially when it comes to programs for families needing extra support. Continuing to build appropriate fund savings to pull from during times of uncertainty will help the district maintain a balanced budget.
Henry: While most of our funding comes from local property tax, District 87 has built a fund to assist for times like these to help balance the budget. I would like to incorporate other sources like tax abatements to assist in our funding should the state continue to default.
Yount: During my tenure the district has always used prudent financial practices and built reserves. Those reserves are being used to cover the revenue we have been promised by the state, but that won't last forever. With the unsure state funding our financial picture is cloudy.
Irwin: District 87 has adjusted to the state funding shortfall. Taxpayers must hold our legislature accountable to the sacred trust of educating the youth of Illinois. As a board member, I must help ensure the best education possible with the funds available.
Anvick: Most importantly, pressure needs to be placed on Springfield to pay their bills. If additional cuts, to the many already made, are needed, they should come from non-student contact areas. In the meantime, our district will continue exploring other revenue streams (grants and community partnerships) for student achievement.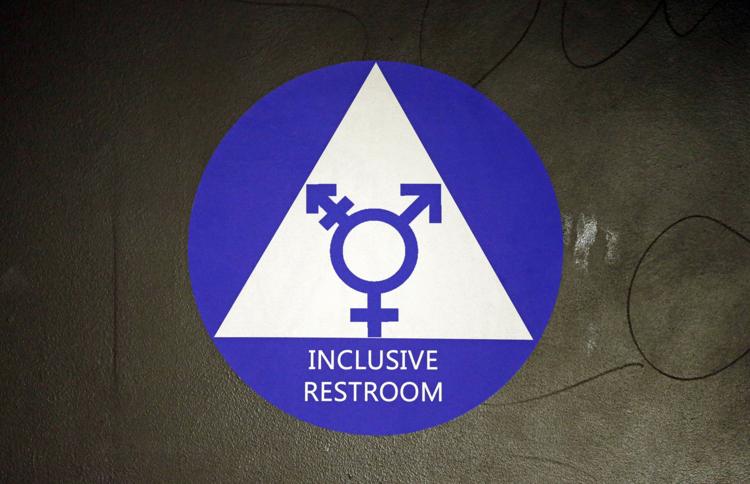 How should the district address rights of transgender students?
Beasley: District 87 recently passed a resolution in partnership with "Not In Our School." This resolution focuses on inclusiveness for all students. As a diverse district, we should pride ourselves in providing support for transgender students and families by addressing needs on a case by case basis.
Henry: We are committed to the students, first and foremost. I believe that accommodations for each child should be made to provide a more inclusive learning environment.
Yount: We are proud of the diversity and inclusiveness in District 87. The requests of transgender students are addressed on a case-by-case basis to ensure that the needs of that student and fellow students are met.
Irwin: As policy-makers, school boards are mandated by law not to discriminate regarding race, sex, sexual orientation or gender identity. We are charged with sensitively, safely and practically serving the needs of all students. Respecting privacy of all students may require reconfiguring bathroom and locker room accommodations
Anvick: It is imperative for the district to create a non-neutral policy stating the importance of equality in access to all accommodations. When a district provides a safe and inclusive learning space for all students, children feel included and can focus fully on school life, thriving socially and academically.
How can schools better encourage inclusiveness and banish bullying?
Beasley: The best way to address the rights of all students is to have systems in place to help all students feel safe talking to adults and anonymous ways to report concerns. We must continue to teach students early about respect and post rules in the school hallways and cafeteria.
Henry: District 87, along with the school board, supports the "Not in Our School" initiative. Also, the board has established a policy that addresses the prevention and response to bullying. Schools should be a safe place for all students.
Yount: As our teachers build relationships with students and families and open up that dialogue, they can work with students to build inclusiveness and help stop bullying. Our staff is equipped with a bullying prevention and response plan along with a bullying hotline for all schools.
Irwin: Least restrictive environments supporting optimum learning for each student should be our goal. Inclusion produces awareness of diversity of needs in schools, and tolerance should ideally be the by-product. Continuing to mandate the practice of providing a receptive school environment for reporting and remediation of bullying is my intention.
Anvick: Having intentional conversations with students on a consistent and relevant basis about inclusiveness will help to eliminate bullying. If students feel empowered and enabled because they feel personally supported by staff and peers, their achievement levels will rise. If you feel like someone cares about you, you do better.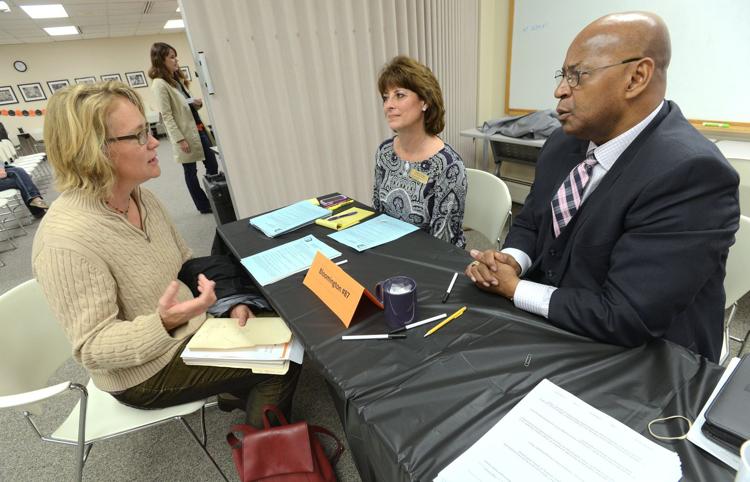 How can the district attract more applicants to teaching and substitute teaching positions?
Beasley: The best way to attract applicants is to consider increasing entry-level salaries and the daily pay rate as appropriate. We need targeted advertising and to provide detailed information to the community and universities. The district should also host informational sessions and sponsor training for interested applicants.
Henry: Teaching is one of the most underpaid professions. Still, District 87 tries to remain competitive with surrounding areas. Maintaining collaboration with Illinois State University will assist us in the recruitment process. We need bilingual, physics and ESL (English as a Second Language) teachers, as those are the hardest to fill.
Yount: As we have openings for full-time teachers, we receive multiple, qualified applicants for each position. This is due to our overarching programs, facilities and benefits. We value our teachers and seek the best candidates. We do the same with substitute teachers.
Irwin: Teachers find a hostile employment environment in Illinois. The state legislature has not historically acted in good faith regarding funding the pension system. Teachers are vilified for a situation not of their making. Attitudes in Springfield regarding school and pension funding must change if we are to attract teachers.
Anvick: District 87 has many diverse opportunities in all facets of our education. As educators strive to make a difference in children's lives, District 87 gives teachers appropriate latitude to best meet the needs of their students. To attract qualified substitutes, we could look at certification costs and pay.