Providers brace for still more cuts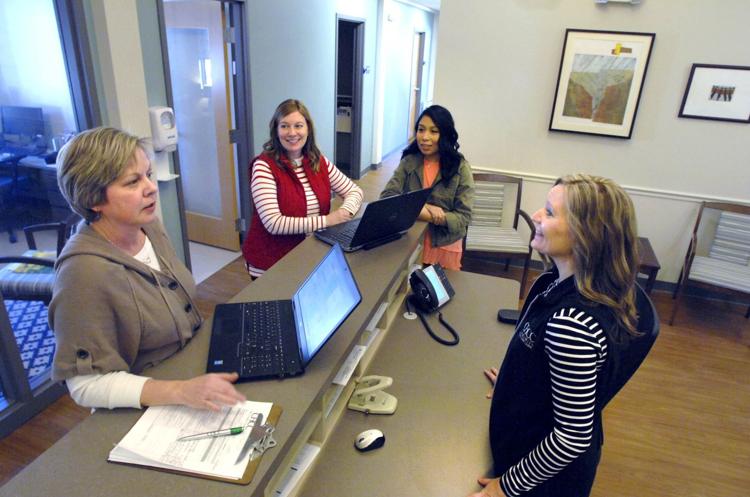 BLOOMINGTON — The potential for deeper cuts in United Way of McLean County funding could have serious consequences for social services providers and the vulnerable people they serve, according to agency directors whose budgets rely on far fewer United Way dollars.
"It's frustrating. People don't realize the importance of United Way money to the human services system," said Peter Rankaitis, executive director of Project Oz, a Bloomington agency that helps teens and young adults with housing and employment.
Without a centralized source for workplace donations, local agencies would be forced to compete against each other for money in the community, said Rankaitis, noting that some providers have stepped up their fundraising efforts.
Two United Way grants support Project Oz work in programs that target at-risk youth. Matching dollars for a federal grant to serve runaway youth come from United Way, as well money for outreach services at Bloomington High School and Normal Community High School. 
The services "helps students who are struggling go on to graduate or make it to the next grade level. We all know if you don't have a high school diploma your long-term ability to support yourself is really hampered," said Rankaitis.
Adrian Barr, managing attorney for Prairie State Legal Services in Bloomington, said the $9,113 United Way funding has helped his office retain a third attorney to help low-income clients.
Without a longer wait for service based on caseloads, "we can actually fix the client's problems in a timely fashion," said Barr, who is one of three local providers who serve on the United Way's board of directors.
The 50 percent cut in Prairie State Legal Services' grant in 2016 was significant, said Barr, but a new grant from another source helped fill the gap.
The Community Health Care Clinic in Normal has seen its United Way grant shrink from $175,000 to $63,000 in recent years.  Angie McLaughlin, the clinic's executive director, said hours for nurse practitioners and support staff were reduced two years ago.  The facility, which receives no government funding, has been able to expand its programs through other private grants, said McLaughlin.
Follow Edith Brady-Lunny on Twitter: @pg_blunny