CHARITY DOLLARS
United Way still grappling with plummeting donations
2017 campaign stands at $1.1M, agency looks to rebuild donor base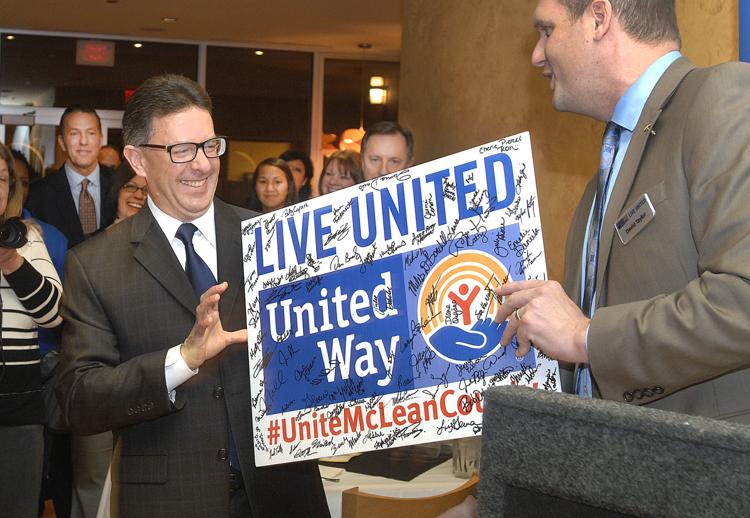 BLOOMINGTON — Faced with another disappointing fundraising campaign, United Way of McLean County continues to grapple with a new approach to increasing revenue, including an investment in a software business tied to agency President David Taylor.
The agency that helps fund services to 36,000 people through grants to human service providers in McLean County has raised about $1.1 million so far in its 2017 campaign that started in August.
In an interview with The Pantagraph, Taylor and United Way Board Chairman Marty Behrens said competition for charitable donations has grown in recent years as companies have allowed their employees to choose where those contributions can go.
United Way received $1.5 million less from State Farm, Cargill and their workers after policy changes in 2016, said Taylor.
The shift toward giving workers more options appears to be spreading as Country Financial joined its corporate counterparts this year in changing its policy.
"Our employees want to be able to give to causes they care about, whether it's to the United Way or another local charity. We support their community involvement through our Volunteer Assistance Program, which gives every employee corporate dollars to allocate to a nonprofit organization of their choice and provides them with volunteer paid time off each year," Country Financial's public relations supervisor said in an email to The Pantagraph.
Country Financial made a corporate gift to United Way last year and employees participated in individual fundraising activities, said Chris Stroisch, adding, "We are invested in the long-term quality of life in the community, which includes supporting the United Way and other local charities."
According to the United Way's most recent tax return, Country Financial and its employees donated $307,000 for the fiscal year ending June 30, 2017.  
The eroding donor base among local companies could have serious consequences for the agencies that count on United Way dollars to fill the gaps in late or reduced state grants, said Behrens.
The added options for employees "creates benefits for the individual, but there could be unintended consequences for the community," he said. 
United Way dropped its practice of setting a specific campaign goal in 2016, placing more emphasis on social media and door-to-door appeals. Traditional workplace campaigns continued across the county, with employees sponsoring events to raise money for the agency.
The move did not produce positive results.
BLOOMINGTON — The potential for deeper cuts in United Way of McLean County funding could have serious consequences for social services provide…
Former United Way board member Angie McLaughlin said "the United Way has had its challenges over the last few years, with both internal and external challenges."
Change is needed to address those challenges "because we need United Way to be a strong philanthropic organization for everyone we serve in this community," said McLaughlin, executive director of the Community Health Care Clinic.
Taylor said a much smaller United Way staff — three workers compared to 10 about 18 months ago — will oversee the work of rebuilding a donor base that has gone from 20,000-plus donors to about 6,000.  Taylor, who is paid $97,000 a year, holds one of the three current staff positions.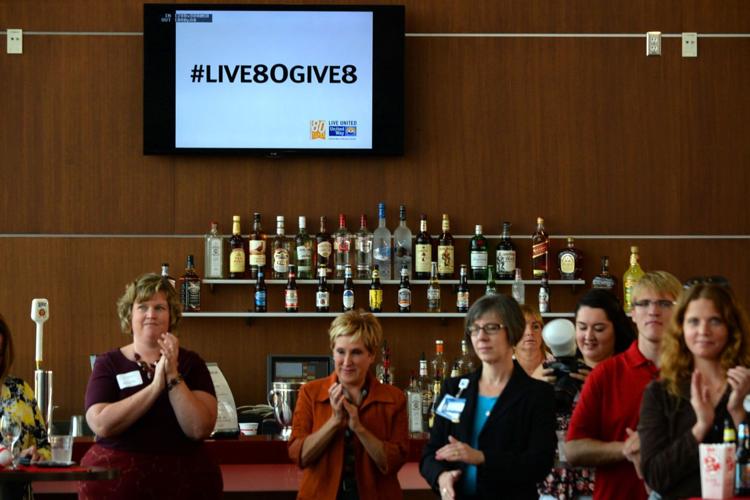 The public needs to know the stories behind the United Way dollars, said board member Adrian Barr, managing attorney with Prairie State Legal Services.
"One of the biggest selling points for United Way is the work they support and the clients who are helped," said Barr.
Taylor said the agency and State Farm have partnered with national organization 48in48 to expand United Way's digital presence. Leadership McLean County, a group of young community leaders who assist with local projects, also is helping the United Way increase its social media reach.
Behrens said the board also remains hopeful that computer software developed by Taylor for nonprofits to track donations will produce future revenue for United Way.
Chart compares programming allocations for FY 2015-2016, FY 2016-2017 and FY 2017-2018.
Taylor said he is not involved in the day-to-day operations of Donation Simple. Three local organizations use the program to track their United Way donations, but no other nonprofits, including United Way organizations, have purchased the software, said Taylor, who is listed with the Illinois Secretary of State as a manager of the company, along with Brandon Dohman.
In her four-page resignation submitted in January 2017, Holly Ambuehl cited concerns she had with cash flow and deficit spending at the agency where she served as vice president of impact. She also alleged the loan to Donation Simple was unethical and may have violated conflict of interest policies.
The most current Form 990 on the United Way of McLean County's website, from fiscal year 2017, shows expenses exceeded revenue by more than $1…
Behrens said the ethics questions have been addressed by the loan agreement and the board's oversight of Taylor's work.
The downward financial spiral of United Way's fund balance also is reflected on the agency's most recent federal filing for non-profits. Assets of $1.9 million were reported for the year ending June 30, 2017, down from $3.1 million the previous year.
Expenses exceeded revenue by $1.1 million for the year, according to the federal filing that was recently posted on the United Way website.
The balance sheet shows another year of lower reserves, with $668,000 less in cash and savings available in June 2017.
Behrens said the board is confident that changes to United Way's fiscal management will allow the agency to fund its grants commitments.
Board member Pam Reece said she has "absolute confidence in the United Way board and staff" moving forward.
"The needs are many and we have to work together to address them," said Reece.
Follow Edith Brady-Lunny on Twitter: @pg_blunny