Canine Classics Spa & Resort, LLC
2405 Springfield Rd
Bloomington
,
IL
61701
Last Updated: December 11, 2017
| | |
| --- | --- |
| Sunday | |
| Monday | |
| Tuesday | |
| Wednesday | |
| Thursday | |
| Friday | |
| Saturday | |
Special hours: Sun: Boarding pick up and drop off only.
About Canine Classics Spa & Resort, LLC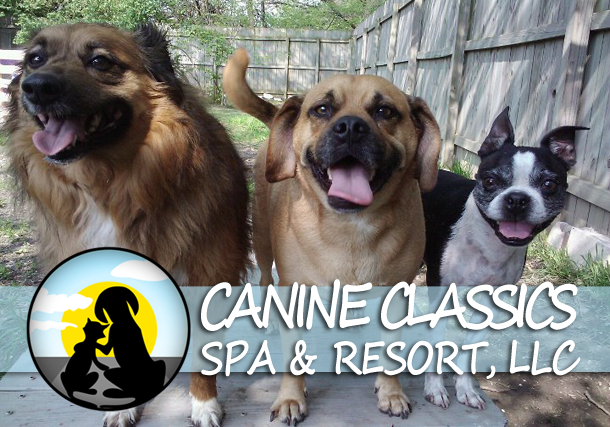 Canine Classics Spa & Resort proudly has served Bloomington since 1980 by providing compassionate care for community canines. We are locally owned and operated by Lori Cawood. Canine Classic Spa & Resort is a full service pet care facility offering pet lodging, professional grooming, and safe doggie daycare.We providea a "bed and breakfast" type of atmosphere. We provide a high level of individual care and attention to keep your pet safe, healthy and happy while in our care. Supervision at Canine Classic Spa & Resort is provided for your pet by an experienced, caring pet care team.

Canine Classics is a member of the International Boarding and Pet Care Services Association (IBPCSA), the Association of Pet Dog Trainers, North American Dog Daycare Association, International Professional Groomers Association (IPGA), and the Humane Society of Central Illinois.

Come take a tour of Canine Classic Spa & Resort during the week between the hours of 10:00 a.m. to 4:00p.m. and meet our staff.


Offering:


• Safe Doggie Daycare
• Professional Pet Grooming
• Doggie Day School training
• Personalized Pet Boarding
All Breed grooming for dogs & cats
• Trained Stylists and Bathers
• No Tranquilizers used
• Only safe, natural products made for pets
• Flexible scheduling Monday - Saturday
• Visible grooming area
• Walk-in Shower for older and larger pets
• Senior Citizen 10% discount
• Maintenance Program Discount
Full Grooms Include:
• Initial Consultation
• Bath & Fluff Drying
• Nails Trimmed/filed
• Ears Cleaned/Plucked
• Anal Glad Expressed
• Brushing (up to 20 minutes)
• Cut and/or Style
• Extras such as: conditioners, cologne, bows, bandanas, nail polish, and ear/nail gems.
Services While You Wait (walk-ins welcome):
• Nails trimmed/filed
• Ears cleaned/plucked
• Small matt removal
• Anal glands expressed
• Teeth Brushing
• Faces trimmed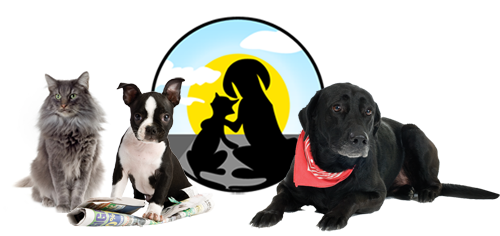 Accepts:

American Express

Cash

Check

MasterCard

Visa
Have your pet groomed by our highly skilled and qualified pet stylists. They will style your pet to the breed specifications, or create a personalized look to your requirements. The professional pet stylists at Canine Classic Spa & Resort understand that grooming can be stressful for some pets. They take the time and care that is needed to make your pet feel comfortable. Aromatherapy is used in our salon in the form of lavender spray in the air and on the towels to help them relax. And flower essences are sometimes used for further stress reduction. Puppies, senior pets and pet's with other issues are given special attention.
We used natural, safe products in our salon. Most of our shampoos are free of dyes and colognes, using oatmeal, aloe, jojoba oil, tea tree oil and citrus for a beautiful, fresh, healthy clean.
Visit our website to learn more and check pricing
Or call us today! 309-829-5023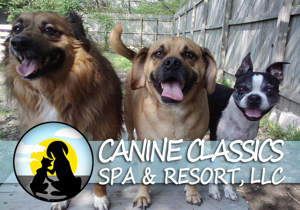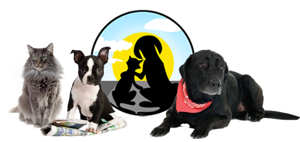 Canine Classics is a member of the International Boarding and Pet Care Services Association (IBPCSA), the Association of Pet Dog Trainers, Nor…