A new line of defense in the battle against coronavirus formed Tuesday beside two tents outside the Advocate BroMenn Medical Center emergency department as the "tent crew" began to triage patients.
Attendees of gatherings of 10 or more people anywhere in the Twin Cities now will be subject to a fine.
Jewish families will do their best to gather Wednesday night to celebrate the beginning of Passover, but instead of sharing food along the dining room table, they will gather online with virtual celebrations.
Illinoisans who have recovered from a confirmed case of COVID-19 may have a way to help those hospitalized with severe symptoms of the virus b…
In the midst of a stay-at-home order, home has gone away. Irony never takes a day off.
 Bloomington city councilman Scott Black discussed the potential of providing direct aid to Bloomington residents during the COVID-19 pandemic…
Calls to police were down in March after the governor's shelter-in-place order, but this gave officers a little more time for calls they never…
A woman who was once reported missing from Normal has been found dead in southern Illinois and police say it appears to be a homicide.
Fourteen new cases were added to the number of positive COVID-19 cases reported in McLean County on Tuesday, bringing the total number of repo…
A Chicago firefighter with more than 16 years of experience died Tuesday night from complications of COVID-19, the department said.
Get a recap of Tuesday's local news stories from The Pantagraph.
In the wake of the coronavirus, Normal's Advocate BroMenn Medical Center and Pontiac's OSF HealthCare Saint James-John W. Albrecht Medical Cen…

Alta Farms Wind Project, Tradewind Energy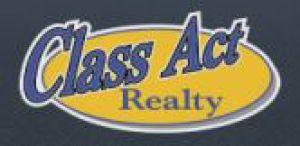 Striegel Knobloch & Company, L.L.C.