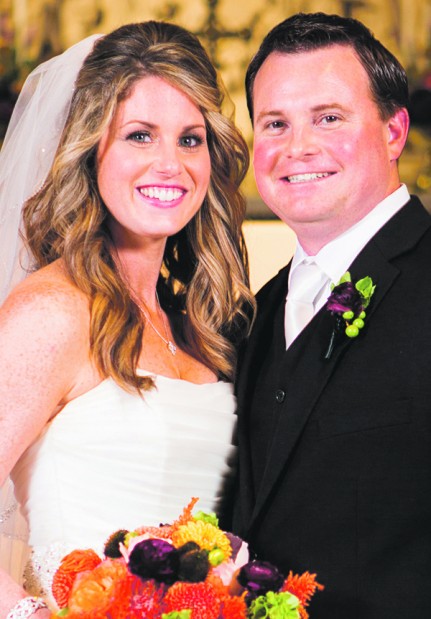 BLOOMINGTON — KC Baugh and McDara O'Brien, both of St. Louis, Mo., were married at 4:45 p.m. Sept. 15, 2012, at Christ Church Cathedral, St. Louis, Mo.
Her parents are Steve and Ann Baugh of Bloomington. His parents are Tim and Barbara O'Brien of Little Rock, Ark.
The bride's attendants were Kelly Castagno, maid of honor, and Jill Hatfield and Deanna Dillard, bridesmaids. The groom's attendants were Joe Samel, best man, and Jason Gassrau and Matt Knipp, groomsmen. The ushers were Craig Baugh and Daniel Stark.
The reception was at Lumen, St. Louis, Mo., followed by a wedding trip to St. Lucia.
She received her masters of accountancy degree from University of Missouri-Columbia, and works as the global account manager for Ernst & Young. He received his bachelor of arts in management and marketing degree  from the University of Missouri-St. Louis, and he works for Green Leaf Procurement.
The couple resides in St. Louis, Mo.
Be the first to know
Get local news delivered to your inbox!