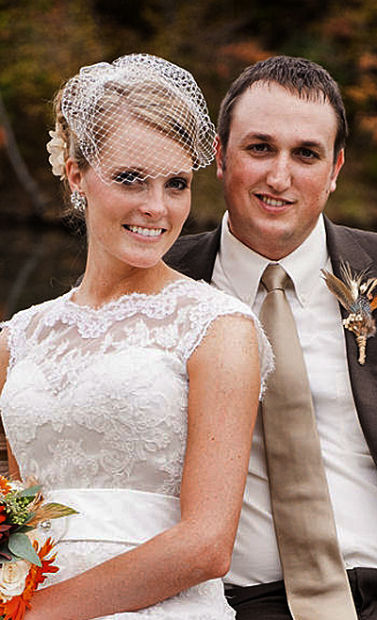 CLINTON — Janell M. Baum of Clinton and Spencer M. Thomas of Morton were married at 2:30 p.m. Oct. 5, 2013, at Kenney Christian Church, Kenney.
The bride's parents are Rhonda Baum-Kern and Charles Kern of Clinton and the late Stephen Baum. The groom's parents are Randy and Terry Thomas of Morton.
The matron of honor was Rachel Baum Torbert, and bridesmaids were Kaitlin Weitekamp, Rachel Steinberg and Savannah Douglas.
The best man was Mark Weber, and groomsmen were Brodie Thomas, Sam Smith and Jeremy Tharp. The ushers were Brian Robinson and David Torbert.
The reception was at Kenney Community Center, Kenney, followed by a wedding trip to San Antonio, Texas.
The bride, a 2007 graduate of Clinton High School, earned a bachelor of science degree in agricultural communications from University of Illinois in 2012.
She is Web content editor at Farm Progress Companies.
The groom, a 2005 graduate of Morton High School, earned a bachelor of science degree in technical systems management from U of I in 2009.
He is drafter/estimator at Blunier Builders Inc., Eureka.
The couple resides in Washington.