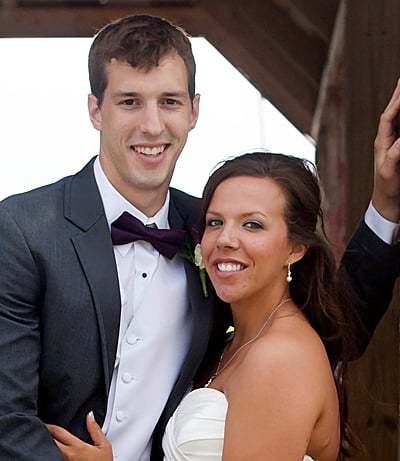 LEXINGTON — Allison Brown of Lexington and Mitch Whightsil of Vandalia were married at 3 p.m. June 29, 2013, at Lexington Community Church.
Her parents are Ray and Jan Brown of Lexington. His parents are Richard and Renee Whightsil of Vandalia.
Kelsie McBride was maid of honor, and bridesmaids were Kelsey Kaiser, Megan Stringer, Chelsea Eckhart, Morgan Whightsil and Andrea Kestner. Drew Whightsil was best man; Scott Boas, man of honor; and Cody Cortelloni, Caleb Brown, Adam Zindel, Alex Quinn and Cody McGee, groomsmen.
Ushers were Travis Gullet, Tyler Smith and Mitchel Wilson. Flower girls were Brennen Leifheit and Emma Whightsil, and ring bearer was Kellen Leifheit.
The reception was at Tri-Lakes Banquet Hall, followed by a wedding trip to Hawaii.
They are both graduates of Illinois College. The bride is a sixth-grade teacher in the Lowpoint-Washburn School District. The groom is a junior high and high school social studies teacher in the Delavan School District.
The couple resides in Washington.