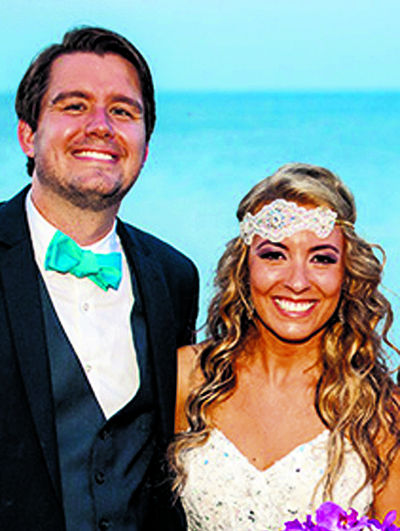 BLOOMINGTON — Lindsey Campos and Justin Wenzelman, both of Chicago, were married at 4 p.m. June 22, 2013, during an outside ceremony at Promontory Point, Chicago, with the reception following.
The bride's parents are Christine and Jim Bradford and Kyle and Emilio Campos Jr., all of Bloomington. The groom's parents are Michael and Maria Wenzelman of Grand Rapids, Mich., and Lori Reiniche Wenzelman of Minooka.
The bride's attendants were Katharyn Brown, Neyfit Fuentes, Katie Campos, Sara Shotsberger, Nulu Muyingo, Jasmine Shupper and Morgan Wenzelman.
The groom's attendants were Phil Harding, Lamar McDowell, Jack Knox, Michael Walker, Michael Gorszczyk, Mickey Resner and Christopher Campos. Ushers were Bonnie Reick and Paige White. The flower girls were Marranda Willis and Emily Orr. The ring bearers were Austin and Tyson Harding.
The couple took a wedding trip to Ireland, France and Italy.
She graduated from Southern Illinois University with bachelor's degrees in business administration and psychology.
She is a talent acquisition specialist with Northwestern Medicine.
He holds a bachelor's degree in accounting and a master's degree in taxation.
He is a federal tax manager with Grant Thornton.