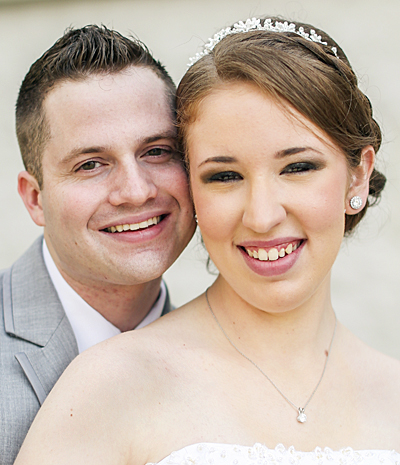 BLOOMINGTON —Marah Nasseri and Jordan Kirby, both of Bloomington, were married Oct. 5, 2013, at the DoubleTree by Hilton, Bloomington, with the reception following.
The bride's parents are Shane and Mahshid Nasseri of Bloomington. The groom's parents are Jay and Julie Kirby of Bloomington.
Laura Hankins and Danielle Hammond were maids of honor, and Peytan Nasseri, Jaime Kirby, Taylor Canfield and Wendy Nasseri were bridesmaids. Brad Bronnbauer was best man, and Cody Dolbert, Janson Nasseri, Ramin Nasseri, Laramie McMasters and Erik Kolakowski, groomsmen. The ushers were Ramsey Hendricks and Ryan Groves.