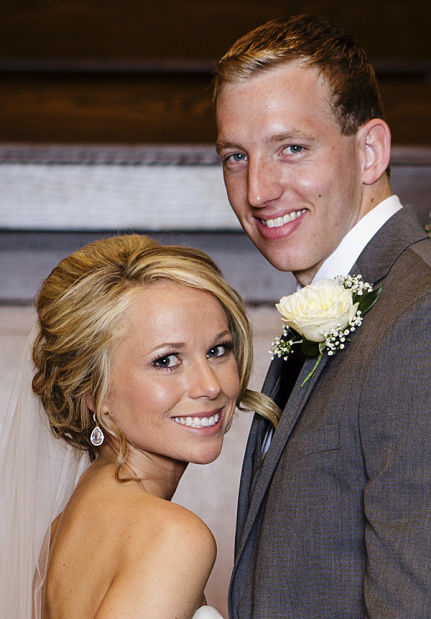 BLOOMINGTON — Keri Parker and Braeden Barbour, both of Bloomington, were married June 8, 2013, at Second Presbyterian Church, Bloomington.
The bride's parents are Steve and Teri Parker of Bloomington. The groom's parents are Todd Barbour and Leisa Barbour of Bloomington.
The bride's attendants were Kaila Walker, Kourtney Higgins, Angie White, Emily Bruehl, Brittany Barbour, Lainie Gilford, Tara Cahill and Kasey Sabin. The groom's attendants were Brett Barbour, Ben Dolk, Blake Bloodworth, Jon Gannon, Jake Weis, Darin Parker and Jared Parker. Ushers were Brice Weigelmann and Chris Vaccaro. The flower girl was Waverly Parker. The ring bearers were Keegan Bramer and Mason Hensley.
The reception was on the Parker family farm, followed by a trip to Jamaica.
She is a first-grade teacher and he is a construction project manager.