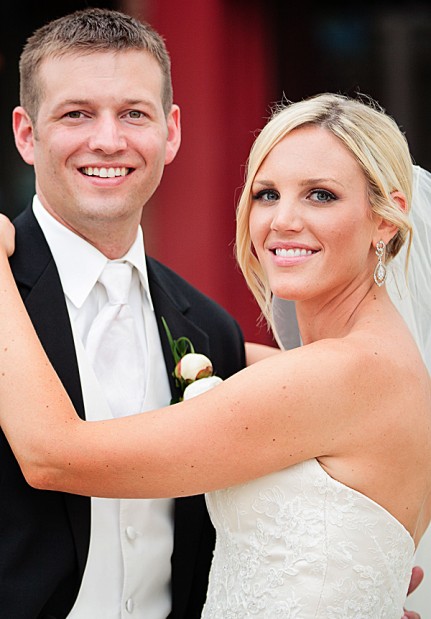 BLOOMINGTON — Erin Smith and Caleb Strader, both of Bloomington, were married at 2 p.m. June 23, 2012, at Holy Trinity Catholic Church.
Her parents are David "Bud" and Sue Smith. His parents are Tim and Cathy Strader.
The bride's attendants were Lynn Smith, maid of honor, and Brynn Stephens, Abby Strader, Torri Wollenschlager, Amanda Baker, Mallory Maher, Kristina Weislak and Emily Wolf, bridesmaids.
The groom's attendants were Ryan Strebing, best man, and Derek Stephens, Nate Caslow, Bryce Paschold, Braxton Weaver, Brandon Menke, Cullen Matthews and Jason Romba, groomsmen. The usher was Danny Schlattman. The flower girl was Kyleigh Baker. The ring bearer was Paxton Strader.
The reception was at Illinois State University's Bone Student Center Ballroom in Normal. A wedding trip to Hawaii is planned in January 2013.
The bride graduated with a bachelor's degree in communication from Illinois State University. She is a claim representative at State Farm Insurance Co.
The groom received his bachelor's degree in applied science from Southern Illinois University. He is an underwriter at State Farm Insurance Co.
The couple resides in Bloomington.