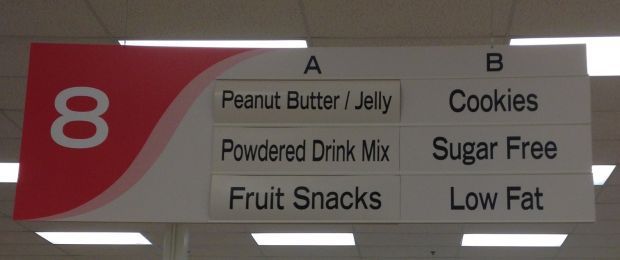 Remember only a few years ago?: Kmart has closed. So has Chicago Dough Co. A nearby Shell Service Center remains unopened. Michael's is gone. Circuit City is long closed.
Yes, naysayers are now also suggesting that Bloomington's Colonial Plaza has seen its day.
On the other hand, think of this:
Only a few years ago, after Shoe Carnival had left, Heavenly Ham had locked up, Wal-Mart had moved, K's Merchandise had ceased, Chi-Chi's was gone and then, too, Ruby Tuesdays, they said the same thing about that shopping plaza along Veterans Parkway at Clearwater Drive.
With places like Outback, and Binny's, and the soon-to-open Hy-Vee grocery store that is highly popular in places like Peoria and Springfield, it's instead becoming Ground Zero of High Bloomington-Normal Retail.
Some now are even worried that the shopping plaza may become TOO popular and the cause of eventual traffic jams, accidents and therefore also a need for a re-designed traffic pattern to better accommodate it.
Sometimes you just can't win.
Lose weight? Fat chance!: John Eckley, of Bloomington, was at a well-known grocery store in town the other day when he happened to look up at the inventory sign (pictured here), smirked to himself and then had a great thought:
"Why," asks John, "do grocery stores put the 'diet'-type food in the same aisle as the cookies and treats?"
Alphabet soup in Fairbury: Next to X and possibly Z, Q is the most under-used letter of the alphabet ... except in the Fairbury-based Prairie Central school district. That's where there is a Mr. Quam, a Mr. Quain, a Mr. Quinn and two Mrs. Quinns.
You have free articles remaining.
As mulled by Lee Templeton, of Bloomington:
"Is there a new law that all service vehicles, including those of the USPS, UPS and city of Bloomington, must park in 'No Parking' zones, even if there are plenty of open parking spaces available adjacent to the 'No Parking' zone?"
Shooters beware: When it comes to carrying a gun, Illinois is, of course, a newly christened concealed-carry state and everyone is being encouraged to practice better gun safety.
Hunters have done that for years.
But even practicing good safety doesn't always prevent an occasional accident.
From the Illinois Department of Resources' latest report:
Near Greenup, south of Charleston, trying to make sure a possum he'd just shot was dead, a hunter decided to kick it. Unfortunately, that also was the exact same time his fellow hunter decided to shoot it again and nailed his best pal's right foot instead.
In Brown County, near Mount Sterling, a turkey hunter was carrying a turkey decoy under his arm. Unfortunately, another hunter saw the decoy through some brush, thought it was real and fired. The hunter was treated for abdominal injuries.
Near Hillsboro, a hunter shot at a deer, but the recoil caused him to fall backward out of a tree and suffer broken ribs, a broken ankle and a broken hand while shattering the lumbar and thoracic vertebrae.
My gosh, be careful out there!
Apps-solutely: On a recent trip from Kappa, in McLean County, all the way to Miami, Fla., Dick Barsema saw many signs and messages and one -- on a stretch of interstate near Nashville -- even got them to laugh out loud.
Read the message on one of those overhead electronic signs:
"KEEP YOUR EYES ON THE ROAD AND YOUR HEAD OUT OF YOUR APPS," it read.
"Nice to see a DOT with a sense of humor," says Barsema.