BOSTON (AP) — Dozens of scientists doing research funded by Mark Zuckerberg say Facebook should not be letting President Donald Trump use the …
FLAGSTAFF, Ariz. — Northern Arizona University will start and end its fall semester earlier this year, hoping to mitigate the spread ofthe cor…
Pay attention to these updates to make the most of your money.
PRISTINA, Kosovo (AP) — The new Kosovo government on Saturday lifted some recently imposed measures on Serb goods entering the country, in an …
DUBAI, United Arab Emirates (AP) — OPEC and allied nations agreed Saturday to extend a production cut of nearly 10 million barrels of oil a da…
WASHINGTON (AP) — A stronger than expected jobs report could further scramble an already uncertain picture for passing a fifth and possibly fi…
Falling for this common misunderstanding could be an expensive mistake.
When a friend shared a Facebook post with Michelle Burris inviting her to protest in downtown Washington, D.C., last Saturday, she knew she ha…
Investing always comes with risk, but that risk can feel insurmountable in a recession fueled by a global pandemic.
Just because we don't know when it will happen doesn't mean you can't take steps now to be ready.
They'll help you take better care of your employees.
Jobs with state and city governments are usually a source of stability in the U.S. economy, but the financial devastation wrought by the coron…
CAPE CANAVERAL, Fla. (AP) — SpaceX's debut astronaut launch is the biggest, most visible opening shot yet in NASA's grand plan for commerciali…
BALTIMORE (AP) — For an American workforce under continuing threat from the coronavirus, the best protection might just be a college degree.
You can't make the numbers work.
JAKARTA, Indonesia (AP) — Indonesia reported nearly 1,000 new cases of the coronavirus on Saturday, a new single-day high for the country that…
Everyone should be doing this right now.
Here's what to consider in picking your IRA or 401(k).
Anyone can buy in, even without $2,400 or more to purchase a share.
In troubled times, it really pays to be tax-savvy.

Striegel Knobloch & Company, L.L.C.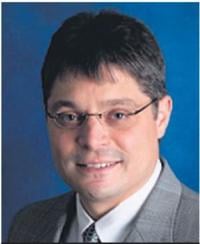 You can't afford to make a mistake and claim at the wrong time.
Here's how to make the transition as easy as possible.
Talk about an eye-opening statistic.
CHICAGO (AP) — President Donald Trump has always been a big numbers guy.
Don't make filing your 1040 forms more difficult than necessary.
You might want to start paying closer attention to your junk mail.
A stock's high price tag no longer has to be a barrier to buying it.