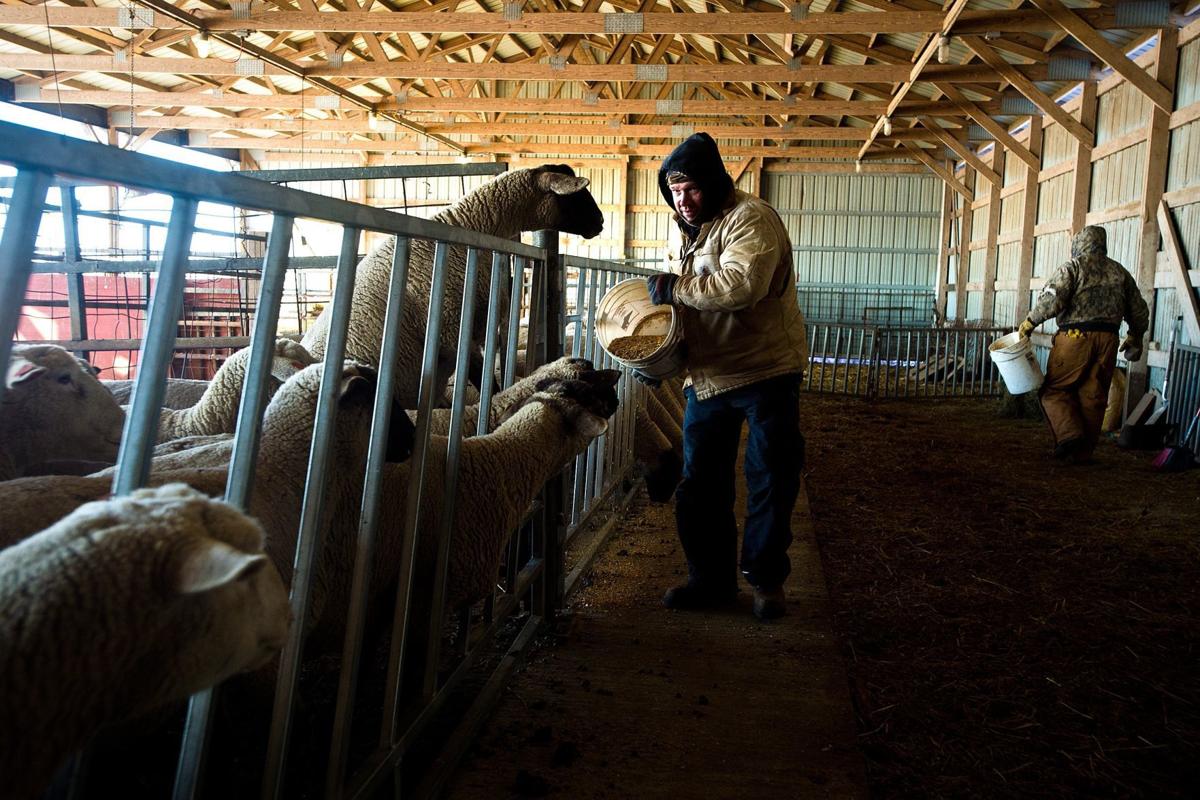 LEXINGTON — Babies don't wait, no matter how cold it is. That includes calves who decide to arrive in the midst of a record-breaking cold snap.
"Everything is just twice as hard to do," said foreman Jeff Bender.
"And twice as slow," added farm manager Jason Lindbom.
"I just don't know how the pioneers did this," said Bender. "They had to be tough people."
But today's farmers have to be tough, too.
Both men were bundled in several layers, including coveralls and warm boots, face masks and hats on a day when a record-low temperature of minus 21 degrees for Jan. 30 was recorded in the Twin Cities.
Their biggest worry was keeping the livestock's water from freezing. In weather like this, they're also concerned about getting diesel trucks started and avoiding equipment breakdowns.
It's all in a day's work at the farm.
Among things Bane has to watch are ventilation fans that can stop working if moisture from the building freezes on them, and augers used to move bulk food from outside storage into the buildings also can freeze.
An alarm system monitors key systems, which resulted in him getting a call at 2:30 a.m. Tuesday, informing him one of the heaters had intermittently stopped. Bane had to go out and restart it.
"When we have weather like this, if we're doing our job, the animals don't notice a thing, but it's tough on me and the workers," he said.
Bender said, "The trick is to be a little forward-thinking."
That's why ISU added heaters to watering spots last fall, even though the farm usually relies on geothermal energy to take care of that.
"This time of year, you're going to use a little electricity," said Lindbom.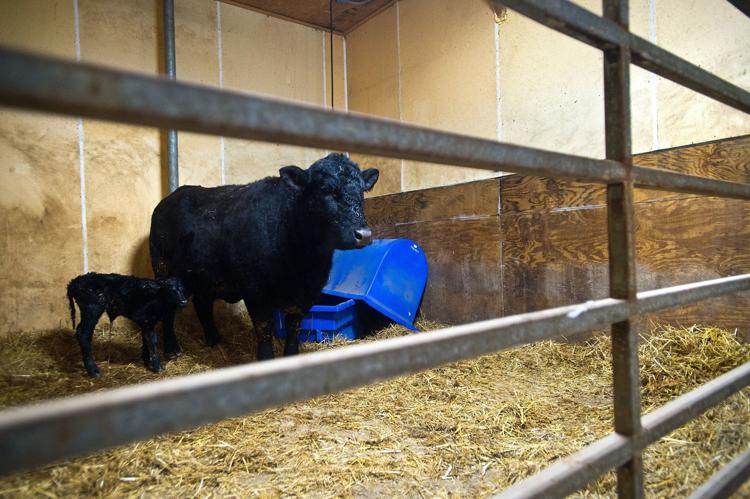 "We moved her into the calving barn" and several hours later, the calf was born without any complications, said Lindbom. The newborn calf was actively nursing as visitors came to the barn later in the day.
Once a newborn calf starts nursing, "that gets their boiler going," he said.
Several other young calves were in the main barn with their mothers. Those that were slightly older gathered in a shelter with a light that provides extra warmth. Other cows stood outside the barn, seemingly oblivious to the frost forming around their noses.
The farm has about 105 cows. About 15 calves have been born and 90 more are due any day.
"We hope they all hold them in a little longer," said Lindbom.
Sixty-eight steers — last year's calves — also are on the farm, along with 53 sheep that have a llama to protect them from predators, such as coyotes. The ISU farm also is home to several cats that earn their keep by keeping the mice under control.
"Every farm has to have the barn cat," said Bender.
The cattle and sheep are in barns with an open side and can freely go in and out of their shelter.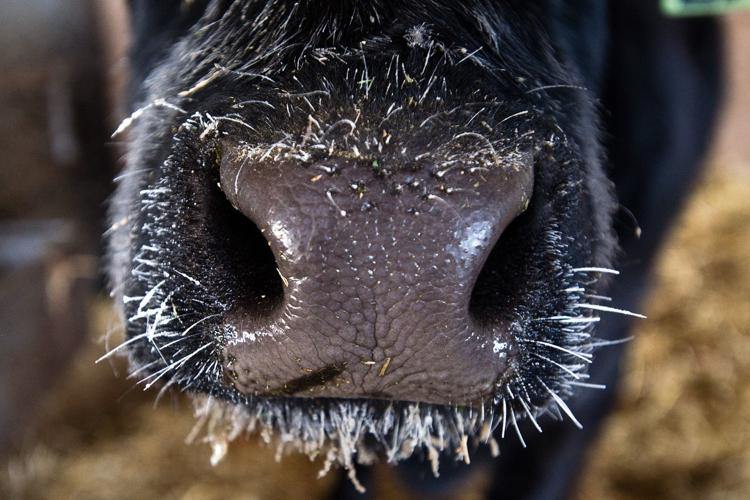 "Cattle and sheep are kind of made for this environment, though this is a little extreme," said Lindbom. "The main thing with cattle is, if you can keep them dry and keep the wind off them, they'll be fine."
University Farm has about 1,500 sows and finishing pigs that are kept in an enclosed, climate-controlled building.
At least this severe cold outbreak is only lasting a few days. Lindbom remembers a stretch of cold in 1994 that, while not as severe, lasted 14 days.
But the rapid warm-up that is forecast for the weekend brings its own worries.
"Fluctuations like that cause problems," said Bane. Systems that have been adjusted for the extreme cold need to be readjusted for the warmth, he explained.
And Lindbom said, "With up and down extremes like this, the cattle can have a lot of respiratory problems."
---
Photos: Farmers brave the extreme weather
Contact Lenore Sobota at (309) 820-3240. Follow her on Twitter: @Pg_Sobota
The business news you need
With a weekly newsletter looking back at local history.