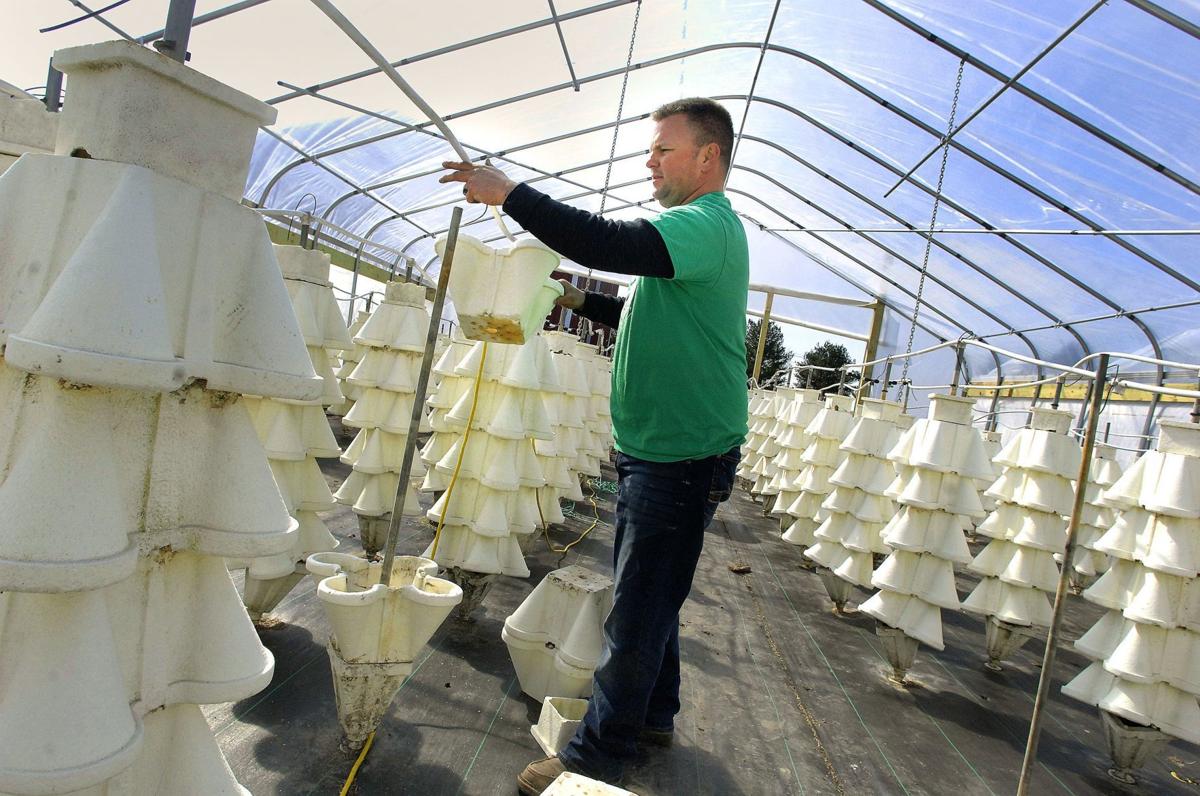 CLINTON — The Anderson family of rural Clinton isn't keeping mum about what's happening on their farm. 
And neither is a statewide farmer alliance that has named the family's operation the 2019 Farmer of the Year.
"We are very excited about the opportunity to get the message out about what we are doing and how we put such an important emphasis on buying locally in DeWitt County and the surrounding counties," said Mariah Anderson.
The award from Illinois' Routes to Farm alliance was presented at last weekend's Good Food Expo in Chicago. The annual event is a celebration of the Good Food movement that promotes fresh, quality food created by companies committed to social and environmental sustainability.
"The Routes to Farm Farmer of the Year award recognizes the efforts, ingenuity and leadership of farmers in our region," said Cliff McConville, alliance member for the Routes to Farm project. "We want to celebrate the successes of these farmers and share the stories of how more experienced farmers have helped mentor and guide them."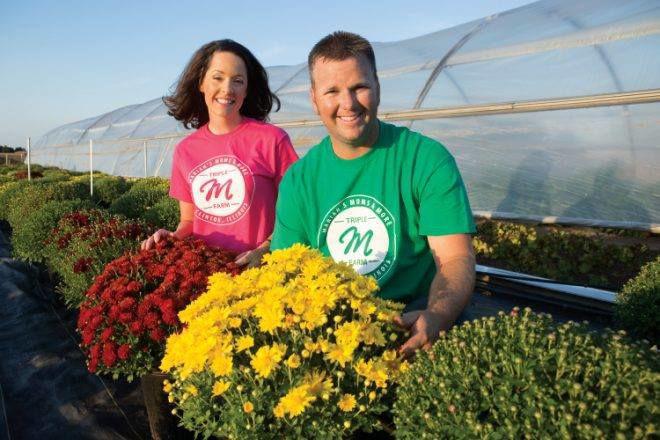 The Andersons said their farm foundation started with mums, but grew with knowledge and experience. Their philosophy is simple: provide only the best.
You have free articles remaining.
"We put our heart and soul into every inch of our farm," said Mariah Anderson. "We believe in healthy food, healthy people, a healthy local economy and a healthy planet …. Our mission is to be ethically responsible, to be good stewards of the land, to strive for continuous improvement, to grow healthy and safe produce and plants, and to deliver exceptional service to our customers."
But they didn't do it alone.
"During the first few years of farming, we participated in several farmer training programs through the University of Illinois, the Land Connection, and the Illinois Stewardship Alliance," she said.
Applicants for the award are nominated by farmer-focused organizations in four states that make up the Routes to Farm alliance. The Andersons were nominated by the Illinois Stewardship Alliance based in Springfield, and one of the 14 organizations that make up the Routes to Farm alliance.
The couple said they have a passion for the agriculture industry. Greg came from a small town in northern Illinois and grew up in a small town in southern Illinois.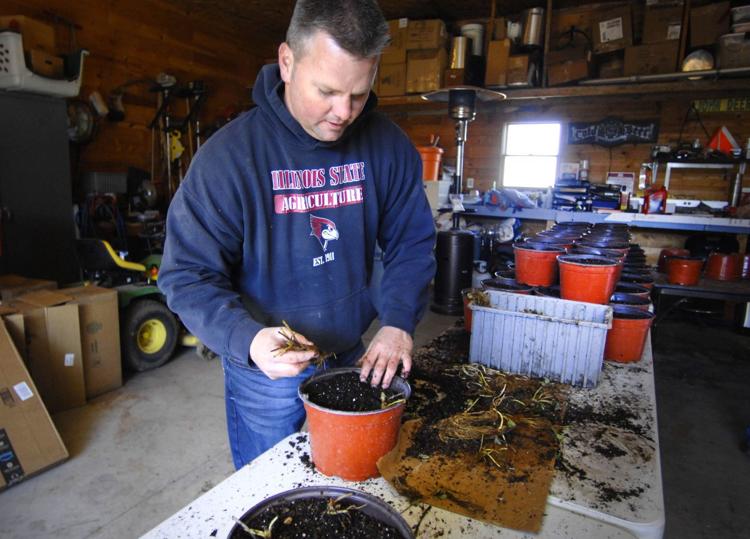 "Being from opposite ends of the state, we decided to put our roots down in some black Central Illinois soil in 2005," Mariah said. "That year, we purchased an old four-square farm house with five acres just east of Clinton. For several years, we both progressed in our careers, but longed to have a farming business of our own. In 2009, we pulled the trigger on an idea and a leap of faith to grow our first crop of 300 hardy garden mums."
"That is the message we really want to get across because doing business locally helps everyone and it is the key to being successful," she said.
Contact Kevin Barlow at (309) 820-3238. Follow him on Twitter: @pg_barlow