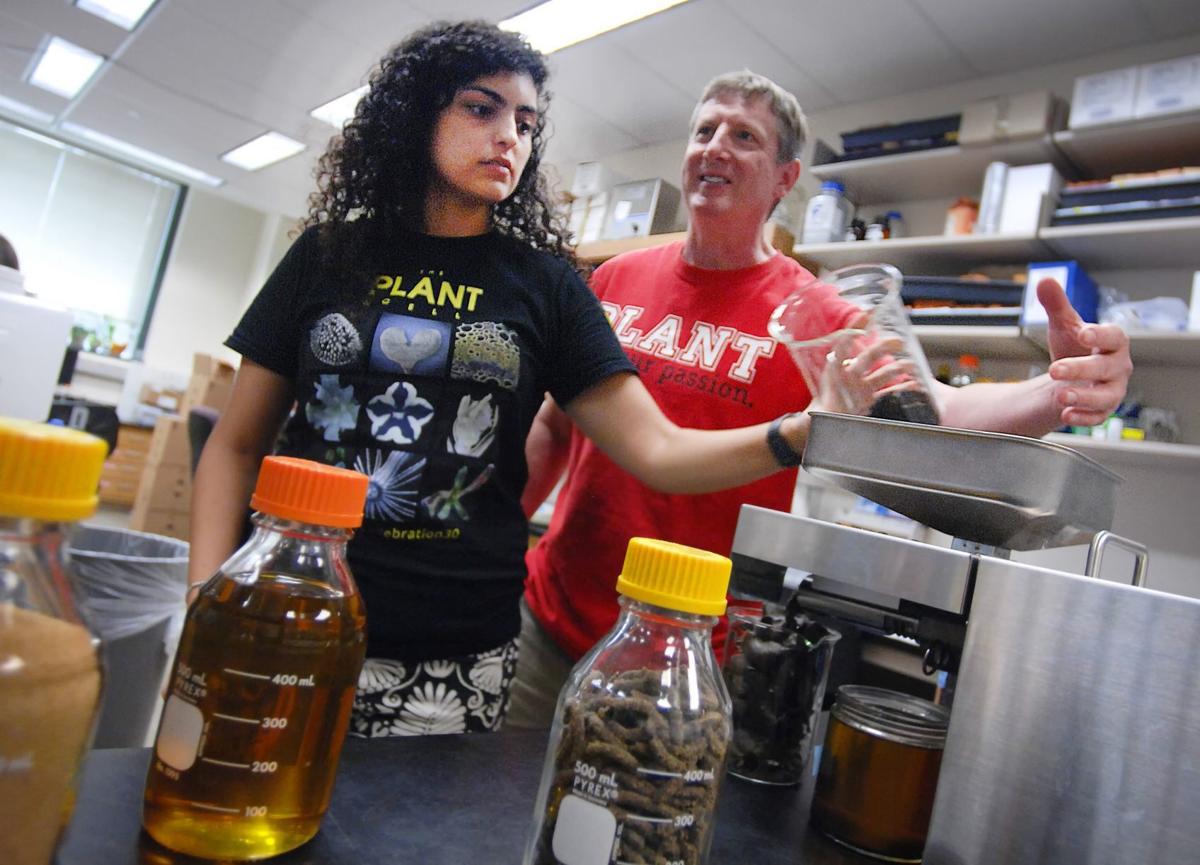 NORMAL — A plant called pennycress may start putting dollars into farmers' pockets while providing environmental and economic benefits.
Pennycress has a 35 percent oil content and 19 percent protein, with the rest fiber, said John Sedbrook, professor of genetics at ISU. Soybeans have more protein but less oil, he explained.
Pennycress has about the same oil content as canola, which is a relative of pennycress.
Sedbrook and his team of researchers at ISU are using breeding and a gene editing technique called CRISPR to increase the protein content and decrease the fiber.
He said CRISPR (which stands for clustered regularly interspaced short palindromic repeats) simplifies plant breeding and makes it easier to identify and target gene mutations that make big improvements.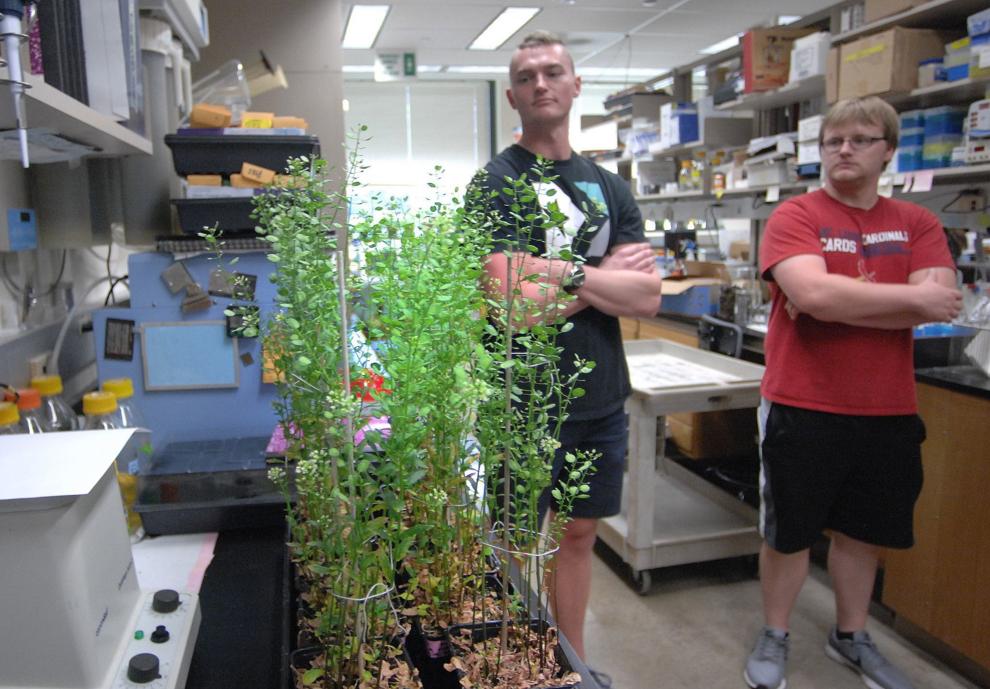 Pennycress would be planted after corn is out of a field and then harvested before it's time to plant soybeans, said Sedbrook. Speeding up the rate at which pennycress matures is part of the research.
"It's pretty important to farmers that we get them out before it's time to plant soybeans," he said.
CoverCress is domesticated pennycress and CoverCress Inc., a St. Louis-based crop development company, is part of the project. Western Illinois University is the lead institution for the group, which also includes researchers at the Ohio State University, University of Minnesota, University of Wisconsin-Platteville and the U.S. Department of Agriculture.
"A lot of it is a win-win," said Sedbrook, who has been researching pennycress for about seven years.
Planting pennycress also supports pollinators, suppresses weeds and diversifies the nation's energy sources, said Win Phippen, the WIU agriculture professor who is the main recipient of the grant.
"We're very excited to further refine this powerhouse crop as an alternative for our Midwest farmers," said Phippen.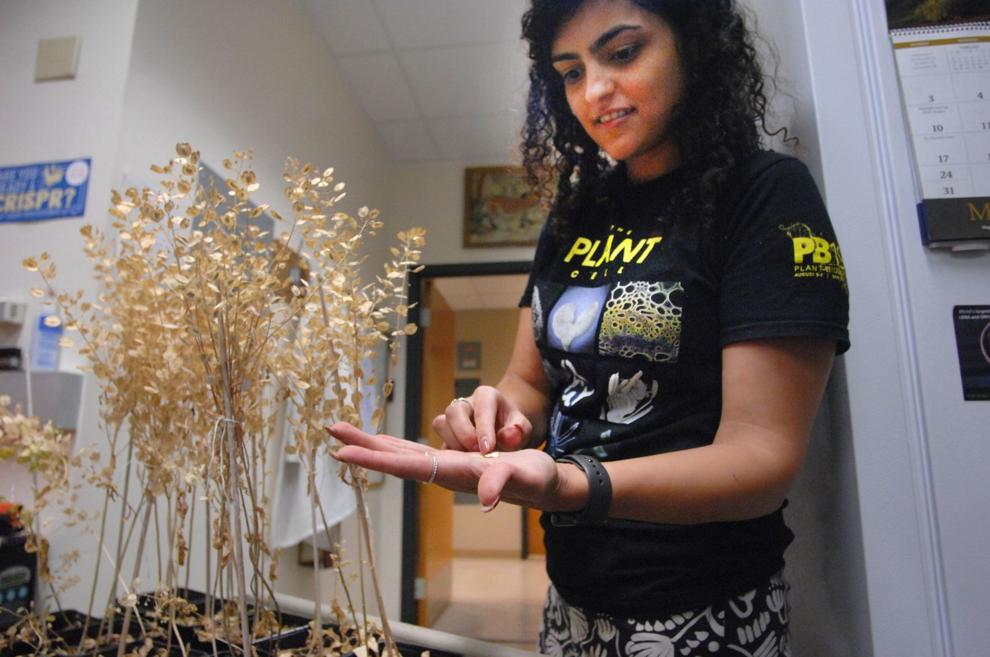 Maliheh Esfahanian, a doctoral students from Iran who is among five graduate students working with Sedbrook on the project, said, "It's been a great opportunity for me to work with cutting edge technology to manipulate the genome."
Ten undergraduates also are gaining research experience.
Dalton Williams, a graduate student from Sullivan, said, "What's exciting is the potential it has for big change."
Through his previous research, Sedbrook has already made key genetic changes to the seeds to make them more edible and nutritious.
Key next steps will be to scale up from research trials to field trials, then, once there is a commercially viable crop, finding companies to do the crushing and processing, said Sedbrook. He is meeting this week with a company he couldn't name that might be interested.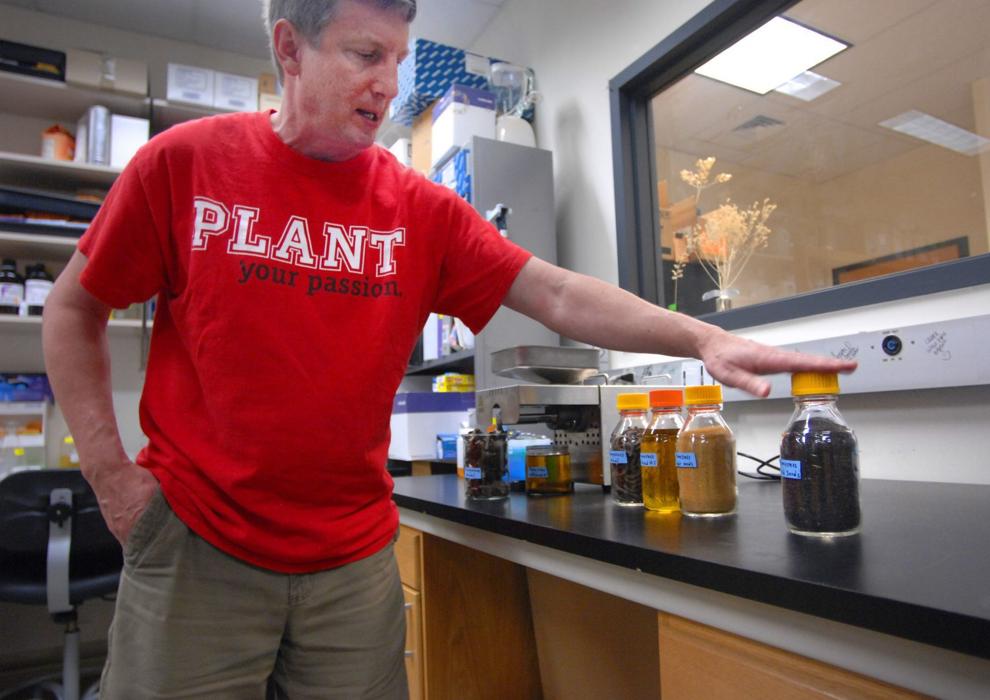 While the two main products would be biodiesel and jet fuel, the potential doesn't stop there.
"There are so many uses for the oil, from cosmetics to detergent to putting it on your salad," Sedbrook said.
What's left after the oil is extracted can be used as animal feed, he added.
Contact Lenore Sobota at (309) 820-3240. Follow her on Twitter: @Pg_Sobota