BLOOMINGTON — In an average year, a farmer like Wayne Andrews of rural Bloomington would welcome an early-June rain event.
There is nothing typical about the start of the 2019 growing season, however, and any rain that Central Illinois farmers receive at this point is more likely met with frustration than open arms.
"There hasn't been a week to dry anything out," Andrews said. "Spring rain isn't unusual. But when it rains every other day, everything stays wet. Everything stays muddy."
And, more than likely, everything stays quiet. The U.S. Department of Agriculture estimated that Illinois farmers had about two days suitable for fieldwork during the week that ended Sunday. It was an improvement over previous weeks, but it allowed only a portion of the corn and soybeans to be planted by Illinois farmers.
Also as of Sunday, 21 percent of the soybeans had been planted, a jump from 14 percent in the previous week but well behind last year (93 percent) and the five-year average (84 percent).
"The conditions we have are no laughing matter," said Nyle Wiechmann, a crop claims supervisor with Bloomington-based Country Financial.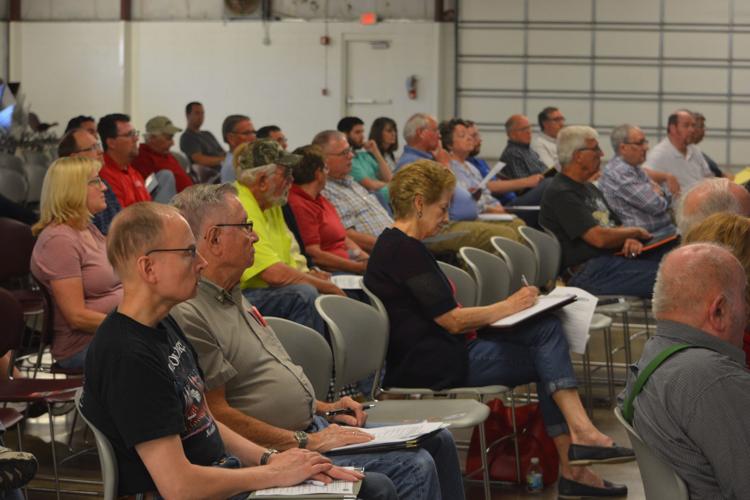 "Prevented planting" is a failure to plant an insured crop with the proper equipment by the final planting date designated in an insurance policy, according to the USDA.
"We know it is very serious and frustrating. Farmers want nothing more than to get into the fields and get their planting finished."
You have free articles remaining.
While most farmers took advantage of an early-week dry spell to get their planters rolling, another round of rain expected for most of Wednesday could stall the momentum once again.
"There are some isolated fields that are still just too wet to do much work in," said Lloyd Arnold, a Macon County farmer who farms near Decatur. "Almost all of the fields are too wet for ideal conditions, but we have to push the envelope a little to get the crop in. Some fields, particularly going north, still have standing water in them."
Yields will be affected by a late planting season. Prior to the spring, the USDA predicted 14.96 billion bushels of corn, up from last year's yield of 14.3 billion bushels, but agriculture experts now are cutting back on those projections, forecasting a drop of 9 percent for corn and 4 percent for soybeans from the original estimates.
Farmers can file for prevented planting insurance coverage to cover a percentage of the loss of crops, the focus of the Monday night meeting at the Interstate Center.
"But when it becomes no longer practical to replant, it becomes a failed crop," Wiechmann said.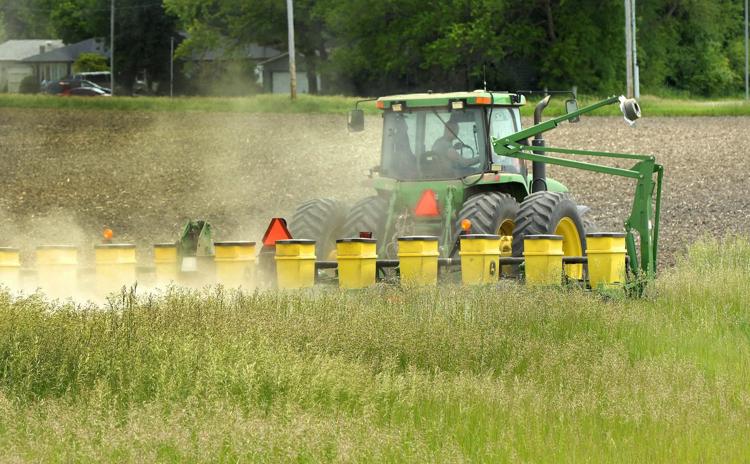 Among other options, farmers can switch their planned cornfields to soybeans, which can accommodate a later planting season.
"That is something everyone is considering," said Macon County farmer Bob Hendricks, who farms corn and soybeans near Warrensburg. "As farmers, you always have to be willing to deviate from your plan. I think the issue we have this year is that the rain keeps you from doing anything to move forward and it creates anxiety and worry."
That can lead to conversations at elevators and coffee shops, which, warns Wiechmann, can be somewhat dangerous.
"Everybody's farm operation is a little different," he said. "Some may have a landowner/tenant situation or some may have different insurance options or different ways of doing things. What is best for your neighbor is not always best for you."
What is not best for farmers is the forecast for the remainder of the week. Isolated thunderstorms are possible on Thursday and Friday and locally heavy rains are possible Saturday. The NWS forecasters say the Central Illinois area could received another 2 inches of rain.