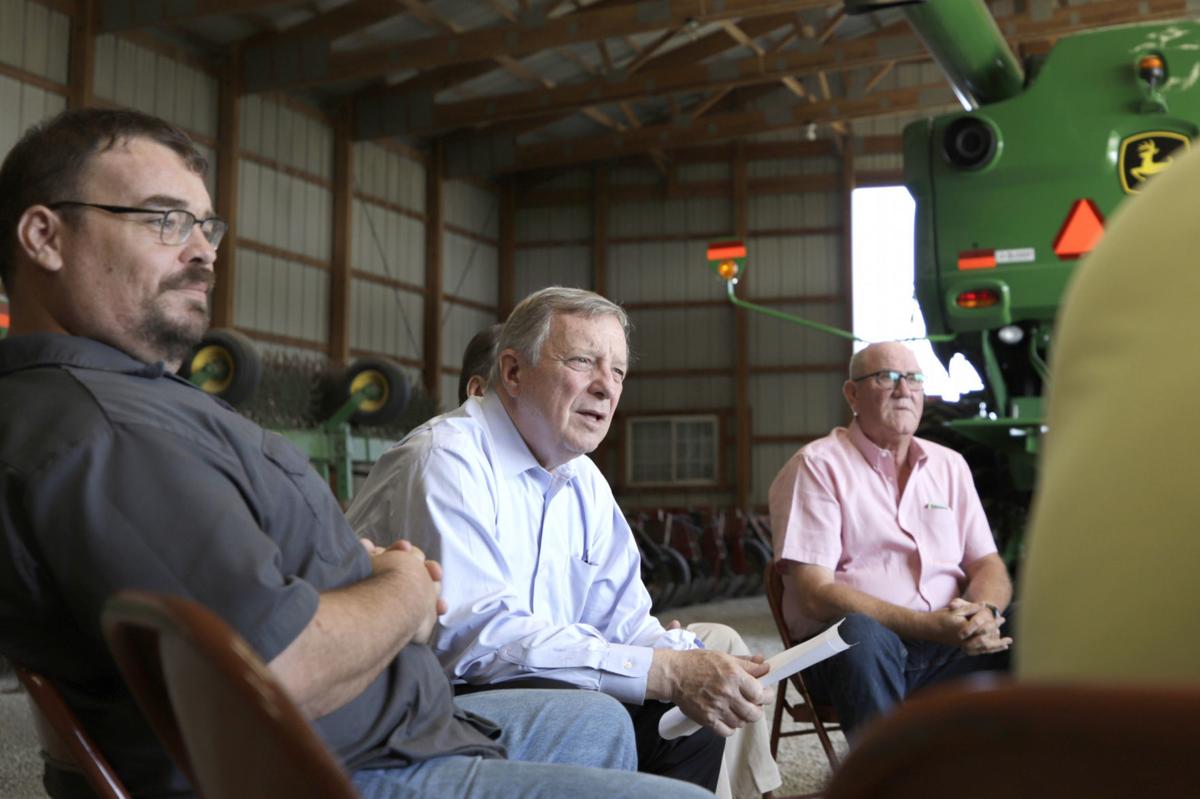 About 18 active and retired farmers met for a round-table discussion on the Leonard family farm outside of Niantic.
"I can't remember a more challenging time since I've been looking at federal farm policy," said Durbin, a Democrat from Springfield who has served in Congress since 1983 and has been in the Senate since 1997.
In the midst of the U.S. trade dispute with China, Durbin noted that soybean exports from Illinois to China dropped from $1.3 billion in 2017 to $94 million in 2018, while Illinois corn exports to China fell from $8 million in 2017 to $5 million in 2018.
President Donald Trump has announced additional tariffs that will take effect Sept. 1 if the dispute is not resolved.
Edward Leonard Jr., who farms the property, said, "It looks bleak … especially with the way the crop is going."
Although it is too soon to predict what yields will be, he said, "it's not going to be a bumper yield."
Robert Klemm of Waynesville said there is still a lot of development time left, during which crops could recover — or get worse.
The month of August and early September is "make or break" time for soybeans.
Some beans were planted more than a month later than usual and "when you have a late crop, that's extremely more vulnerable" to an early frost.
Ed Leonard Sr. said "the last time we planted this late" was 1974 and then there was an early killing frost.
One farmer attending said, "I'm ready for this crop season to be over" and said the only thing "keeping me sane" is crop insurance.
That insurance, along with the Market Facilitation Program for farmers hurt by the trade dispute, are crucial, several farmers said.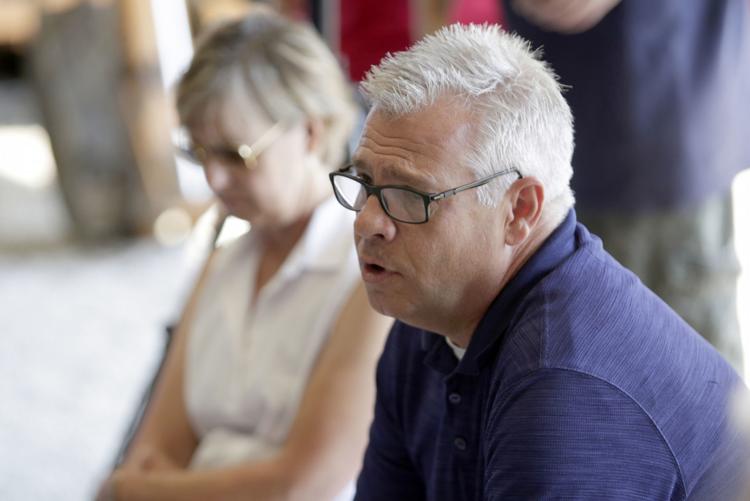 "MFP payments are very much needed, very much appreciated," said Klemm, but there is a lot of frustration because of uncertainty about what the payments will be and how long the dispute with China will continue.
Durbin said, "I think the president has backed himself into a corner and he's not one to admit he was wrong."
However, noting that an election is coming up, Durbin suggested that if Trump gets on the ground in states such as Iowa and listens to farmers, he might change his approach.
Durbin said he is not opposed to Trump confronting China for its actions in manipulating currency, stealing technology and ignoring intellectual property and patent protections.
However, those bad practices were not seen on the agriculture side, yet farmers are "the first to be hit, the first casualties" in the trade war.
Contact Lenore Sobota at (309) 820-3240. Follow her on Twitter: @Pg_Sobota
The business news you need
With a weekly newsletter looking back at local history.