BLOOMINGTON — The Sears store at Eastland Mall will close in November, with the auto store closing next week.
"As part of our ongoing efforts to streamline Sears Holdings' operations, strengthen our capital position and focus on our best stores, this week the company informed associates at 46 unprofitable stores that we will be closing these stores in November 2018," the company said in a statement Wednesday.
CBL Properties of Chattanooga, Tenn., which owns Eastland Mall, did not immediately return calls for comment. The Sears store in Steger was the only other Illinois property among the closings announced Wednesday.
"Obviously, this is not terribly surprising, but it is disappointing," said Bloomington Mayor Tari Renner. "It certainly underscores that the city needs to work as aggressively as possible with the owners of the mall to ensure that they're successful long term. We have met with the owners of the mall (CBL) out of Chattanooga. We certainly are willing to do anything that we can to help them improve their facility and actually improve our economy and our community."
"Sears has been here for so long. It's tragic," said Diana Bricker of Bloomington, who is losing her job next week after working 26 years at Bergner's. "So I've seen this mall go through a lot of different things and I've seen Bergner's go through a lot of different things."
"We're losing all of the big stores here," added Bob Bricker. "My feeling is they're not going to have any traffic in here customer-wise because many of the stores that they're used to shopping at are all gone, especially the ones that carry men's and women's clothes. Online shopping is putting all of these people out of work. After all of these places are gone and people don't have jobs, how are they going order stuff online if they don't have a job?"
Karl Murphy, a St. Louis-area resident, was at the Sears automotive center helping his daughter, Rachel, a junior at Illinois State University, get a tire changed on her car. "Sears has a long history and I hate to see it go," he said. "I hate to see any Sears go."
Eastland Mall opened in 1966 as Eastland Shopping Center. JC Penney and Sears were the first primary anchors. Bergner's was added in 1973, followed by Kohl's in 1984 and Famous Barr in 1998. Macy's took over Famous Barr in 2006.
Bergner's is in its final days of a close-out sale and is expected to close at the end of the month. California-based Tiger Capital is handling inventory liquidation sales at the 213 stores owned by bankrupt retailer Bon-Ton Stores Inc., parent company of Bergner's.
Sears, in its corporate statement, said eligible associates will receive severance and will have the opportunity to apply for open positions at area Kmart and Sears stores. Bloomington's Kmart store closed several years ago.
Try to Match Sears Low Price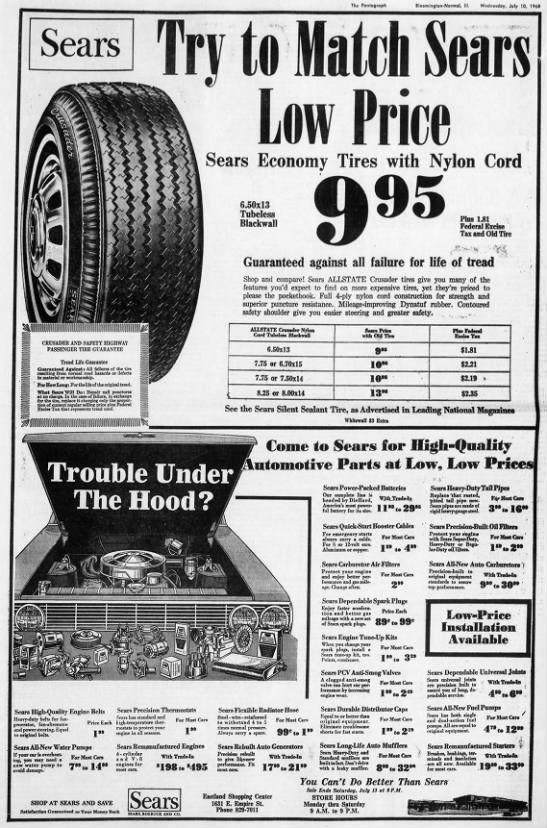 You can count on us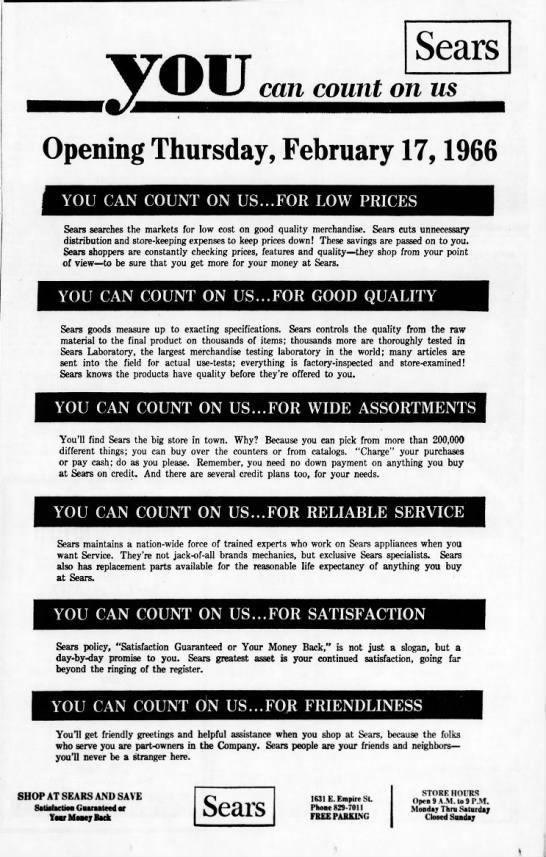 $26 to $50 off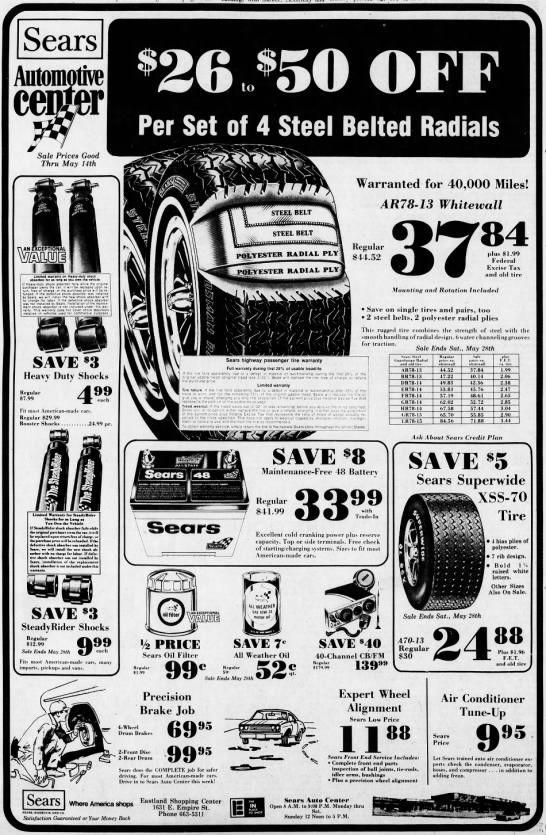 Great American 4th of July PAINT SALE!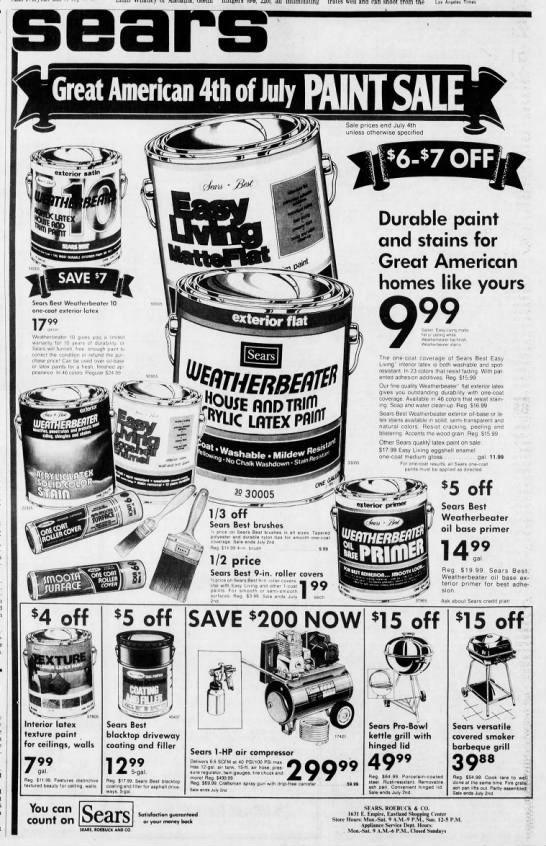 Home Improvement Sale
Your dollars go further at Sears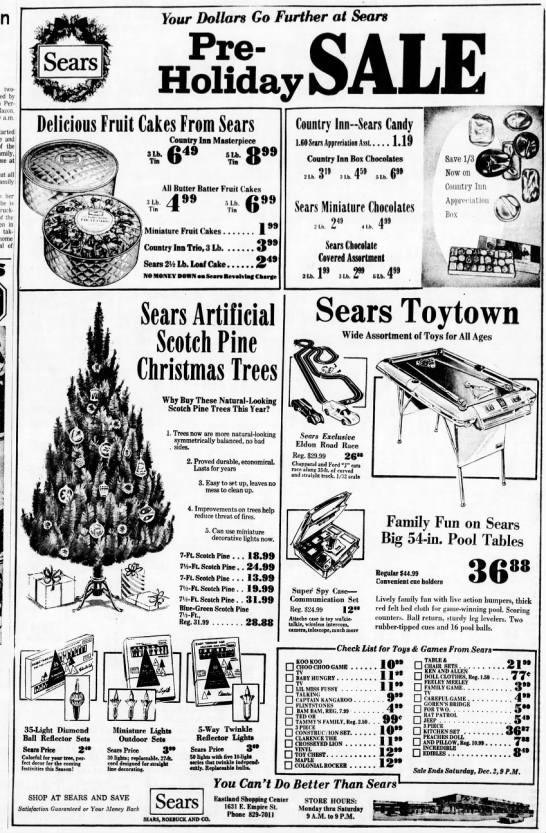 Outstanding 4 day store wide spectacular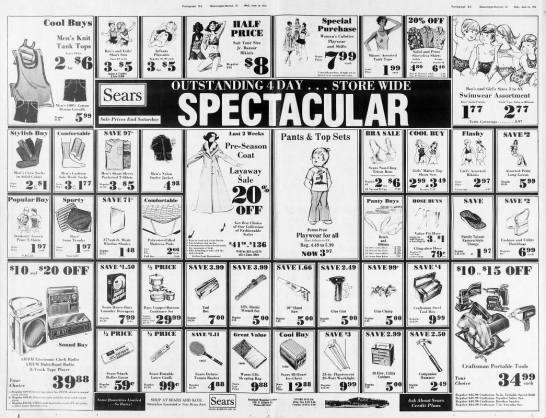 Green Tag Days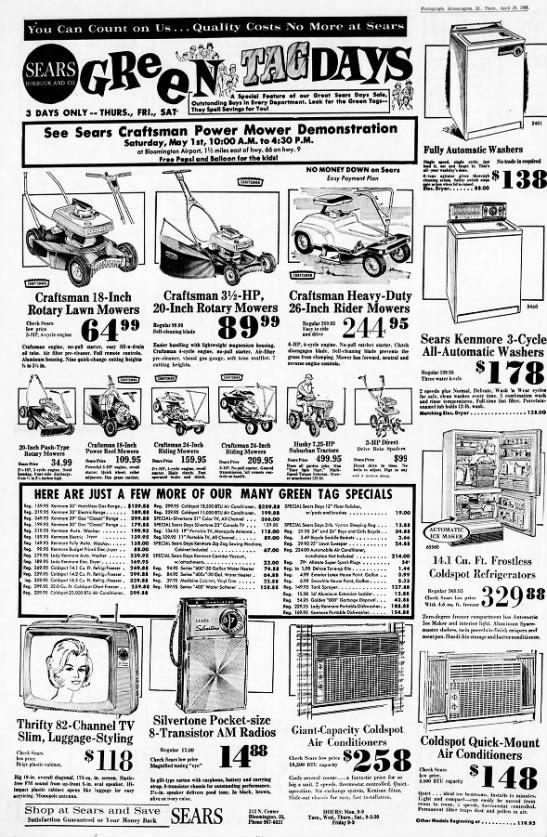 Save at Sears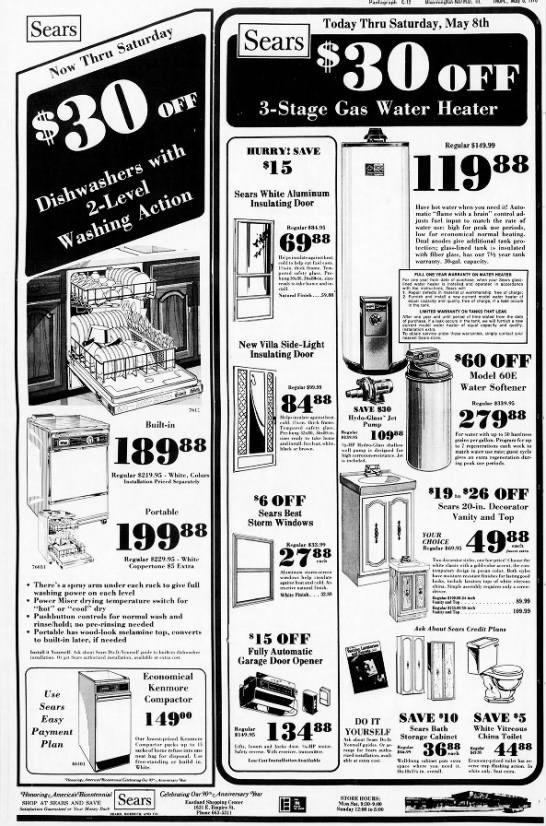 Sears exciting new 175 cc cycles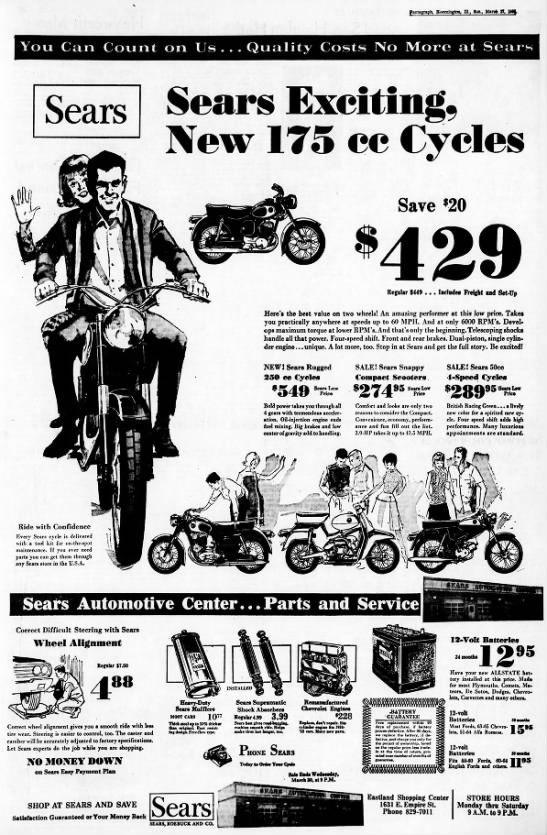 Truckload freezer sale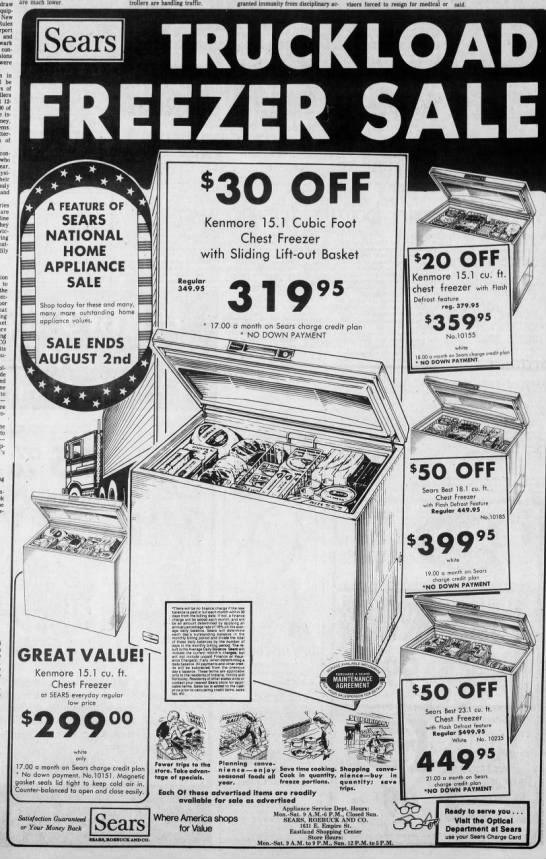 By George!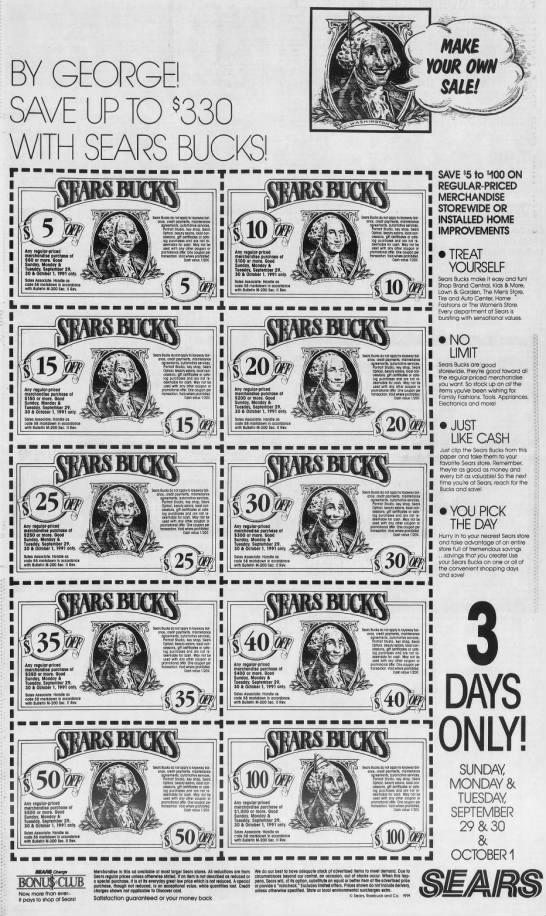 Sears Fall Home Improvement Sale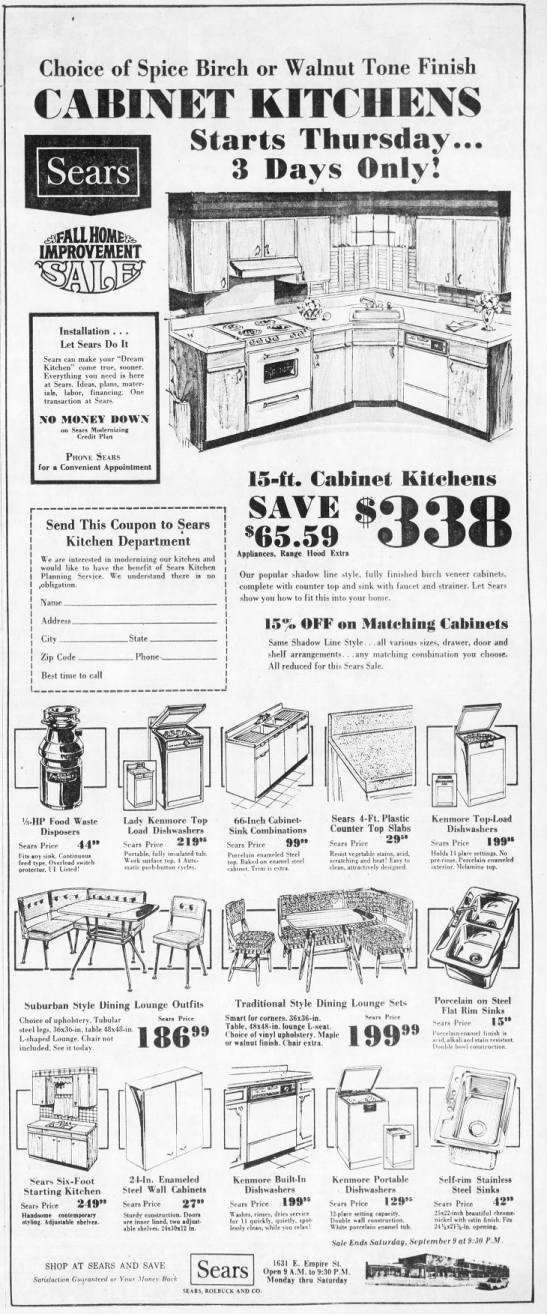 Store rated one of the best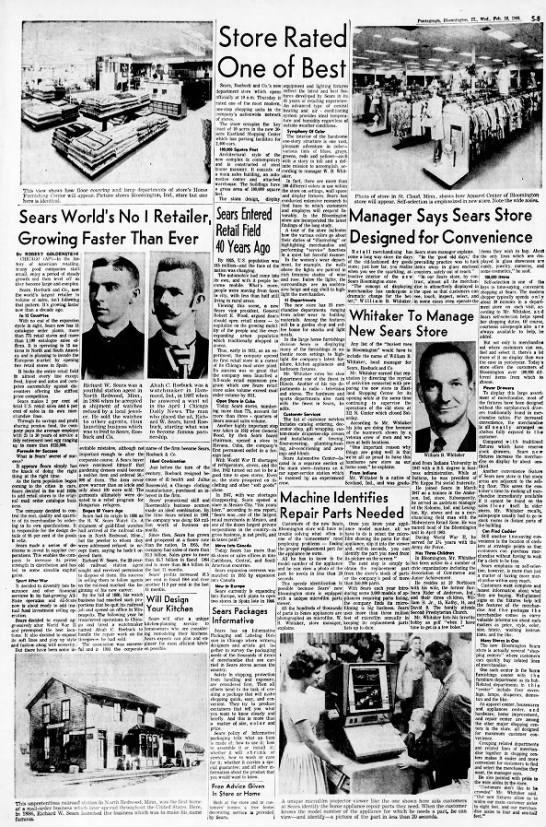 Sizzler Savings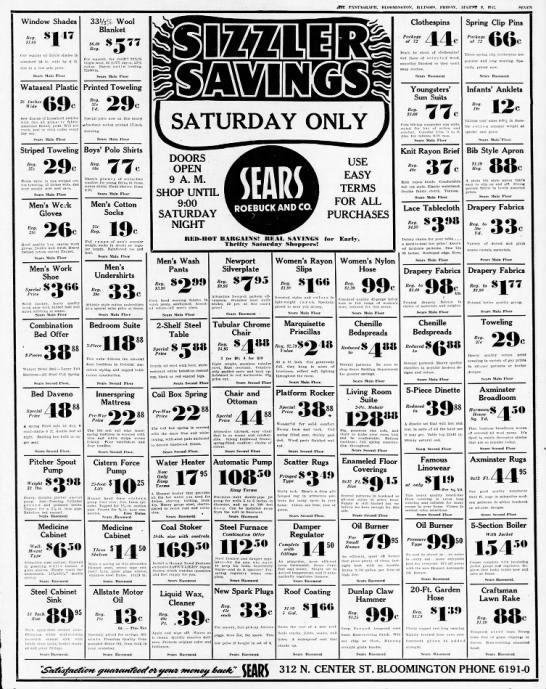 Reporter Lenore Sobota contributed to this story.
Contact Maria Nagle at (309) 820-3244. Follow her on Twitter: @Pg_Nagle
The business news you need
With a weekly newsletter looking back at local history.