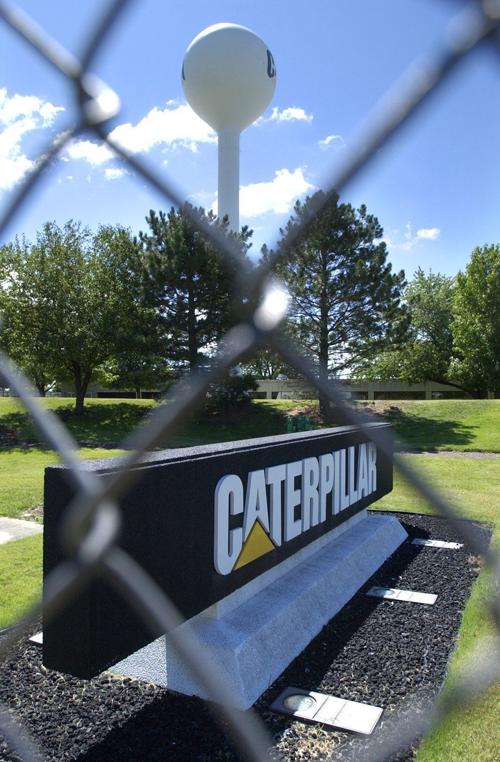 PONTIAC — Caterpillar will add about 160 jobs to its existing Pontiac plant as the result of company-wide restructuring announced Friday.
"We're pleased that Caterpillar had confidence in the Pontiac plant, its employees and our community," said Pontiac City Administrator Bob Karls.
The Peoria-based manufacturer also announced the loss of at least 120 jobs from its East Peoria facilities. Overall, the changes announced Friday, which include five plant closings, will result in a net loss of about 670 jobs.
The new jobs in Pontiac, expected to be added within 18 months, will come after the company consolidates engine component manufacturing from facilities in Santa Fe, N.M., and Thomasville, Ga.
"Communities are always looking for jobs. Jobs equate to tax dollars, students in schools and it's just a major economic benefit to the community," said Karls.
Exactly who fills the new positions is up to Caterpillar, said Karls. 
The announcement came after Livingston County taxing bodies agreed to an economic incentive agreement with Caterpillar. The agreement says taxing bodies would abate property taxes of the Pontiac plant as incentive for the plant to stay in the county. 
Pontiac school districts 429 and 90 agreed to the abatement under the condition that the plant create 50 jobs.
"These new jobs will go toward the agreement we signed earlier this month. From what it sounds like, Caterpillar will fill those 50 positions we required," said Brian Dukes, superintendent of District 429.
"We're excited at the possibility of new jobs in the community. The new employees will probably bring families which will increase the student population," he said.
Caterpillar Inc. announced its plans to restructure and cut costs in September.
"These actions, which began last year and will continue through 2018, are expected to significantly lower operating costs in the face of challenging marketplace conditions in key regions and industry sectors," the company said in a statement.
In East Peoria, Caterpillar will consolidate manufacturing of mining and construction parts, with a loss of 230 jobs in offices and production. Some production will move to other Cat facilities and others will move to outside suppliers.
Another 120 East Peoria employees in office and production will be placed on indefinite layoff beginning Feb. 8.
Other changes: Production of large wheel loaders in Tongzhou, Jiangsu province in China, will move to the wheel loader facility in Aurora; the forest products facility in Prentice, Wis., will be closed, with production moved to LaGrange, Ga., and Victoria, Texas; some re-manufacturing work in Lafayette, Ind., will be moved to Corinth, Miss.; and the Van Alstyne, Texas, production warehouse operations may be consolidated into the Denison, Texas manufacturing operation.