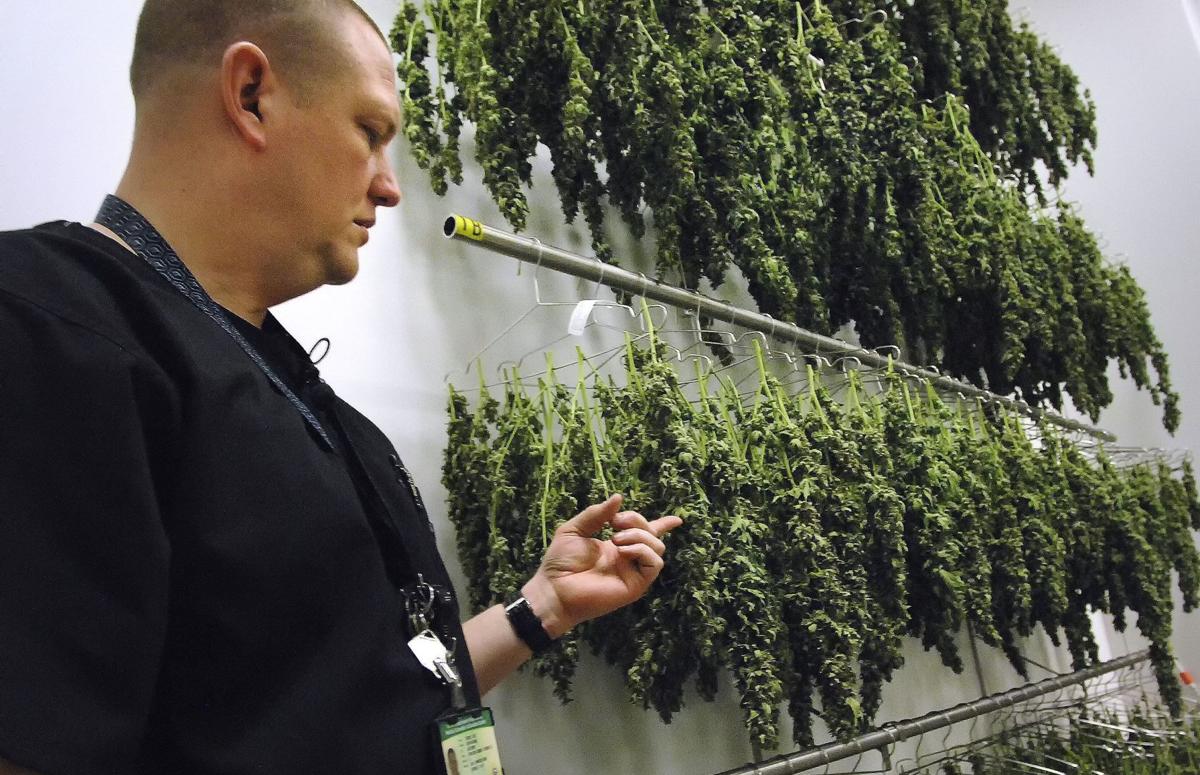 "I'm not saying I want a bunch of druggies working here or anything, but we don't ever have any type of testing. I have four employees, and if they aren't doing the job, we don't retain them. I've never had an issue in 27 years in business," he said. "If we were a larger employer where they have machines and stuff, it would come into play, but it affects me in no way at all."
Jonen is owner of Smoker's Choice, a Bloomington tobacco shop that he said may in fact benefit from more smokers, but his feelings are reflected by some in the Central Illinois business community who don't expect the Jan. 1 roll-out of adult use cannabis to be a significant problem. Others are more cautious.
"We certainly don't have the answers for what is about to happen," said Zach Dietmeier, vice president of the Bloomington-Normal Economic Development Council. "But all sides to the debate will be learning and better understanding the task of implementation and the impact on our local economy."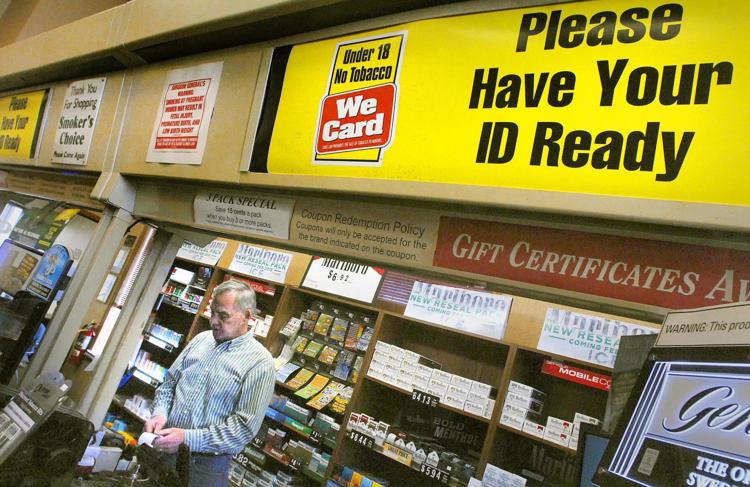 The new state law was signed last week by Gov. J.B. Pritzker, a Democrat who made legalizing recreational marijuana a central focus of his campaign and his first legislative session. Illinois is the 11th state to legalize recreational use of the drug.
Two Democratic Chicago lawmakers, state Rep. Kelly Cassidy and state Sen. Heather Steans, led the charge on the proposal, negotiating around such issues as home-grown pot (medical marijuana users will be able to grow their own plants, up to five) and expunging drug-related criminal records.
State Sen. Jason Barickman, a Bloomington Republican, shaped the proposal, even publicly withdrawing his support at one point to convince Democrats to continue negotiating. He later voted for the bill.
Dan Linn, executive director of marijuana advocacy group NORML Illinois, said state lawmakers were careful to respect a business' ability to stay drug-free despite legalization while drafting the bill.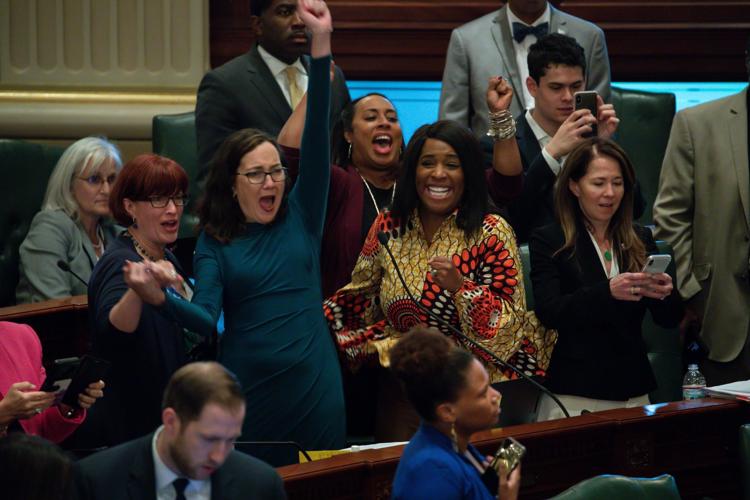 Though state law prohibits discrimination against employees for use of a product that's lawful when they're not at work, employers can still implement anti-drug policies that include testing and discipline under the marijuana policy, said James Oh, a member of Chicago law firm Epstein Becker Green.
Dietmeier, from the EDC, said "specialized testing and workplace requirements will have to adjust as we see this process develop."
Linn, from NORML, worries that many companies will keep their current policies.
"In other states we've seen companies get rid of screenings altogether or modify them significantly because they want to keep employees working for them and respect their right to do what they want in their free time," said Linn. "Who cares if they smoke a joint Friday night and go into work Monday morning, even though they'd fail a drug test?"
You have free articles remaining.
Debbie Saddoris, interim vice president of human resources for Mattoon-based Sarah Bush Lincoln Healthcare, said the company may reconsider its drug testing policy.
Currently, prospective employees are tested for drug use — and not hired if they fail — but active employees aren't tested unless the company has reason to believe they're impaired on the job.
"I do believe that has some negative impact on ability to hire. ... We experience some of that already because we are a nicotine-free workplace," said Saddoris. "If (an employee) tests positive today, most likely it would result in a termination. I understand that could be a little bit silly after the law comes into effect, but that's something we're still evaluating."
A spokesperson for State Farm, which employs about 15,000 in Bloomington, said the insurance company conducts "pre-employment drug testing and for-cause substance abuse drug testing," but "random drug testing is not conducted at State Farm for the general employee population," and that won't change.
"In both instances, if an applicant or employee's drug test came back positive, the State Farm medical director would conduct a review," said Gina Morss-Fischer, a public affairs specialist. "Decisions about employment are then made on a case-by-case basis."
Eastern Illinois University in Charleston has a similar policy and has no specific plans to change it, said spokesman Josh Reinhart.
"Generally, EIU only tests employees in specific jobs based on safety concerns under federal law. These positions would also be subject to random drug testing overseen by an independent agency," he said.
Saddoris said a bigger concern for Sarah Bush Lincoln is how drug-related impairment may affect patient care. 
"We have talked to a few businesses, from manufacturing operations to small business owners, and their concern is generally related to maintaining workplace standards," Dietmeier said. "All businesses already have a top priority to find talented workers, and with the low unemployment rate, employers are already challenged with a very small labor pool from which to draw."
Linn shares worries about hiring. "Companies more in the tech or engineering fields may have a difficult time finding employees that can pass that pre-employment screening," he said, but concerns about impairment may be misplaced.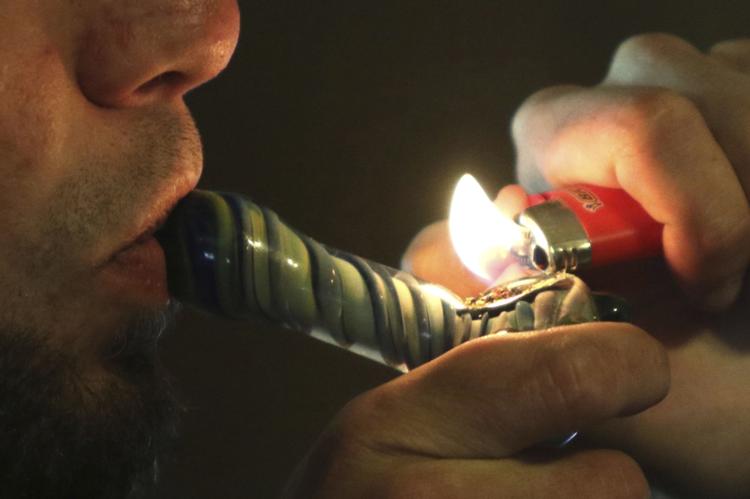 "People who want to consume cannabis probably already are, and their boss doesn't know it. If they show up to work impaired, they may already be doing so and able to do their jobs," he said.
Reinhart said EIU doesn't expect an increase in marijuana-related infractions. "Our faculty and staff are professionals. We do not anticipate any major problems on campus in this regard," he said. 
House Transportation Chairman Peter A. DeFazio is worried about safety risks for the trucking industry with marijuana use and that Congress should promote study of a real-time testing system, according to Roll Call, which covers Congress and politics. The publication also said a trucking industry lobbyist said legalization is becoming a major hurdle for hiring drivers and maintaining a drug-free workplace.
Illinois legislators have said they want better ways to know whether someone has used marijuana, especially when police conduct a roadside sobriety test. That's among issues the state is still working out.
"Several states have implemented technology that has shown promise and could be effective here in Illinois," Illinois State Police said in a statement. "The (new law) provides for similar penalties for drivers refusing to submit to such tests as in the case of a driver refusing to submit to an alcohol breathalyzer. The ISP is working to implement this technology to identify driving under the influence of all drugs including opioids as soon as possible."
Contact Derek Beigh at (309) 820-3234. Follow him on Twitter: @pg_beigh