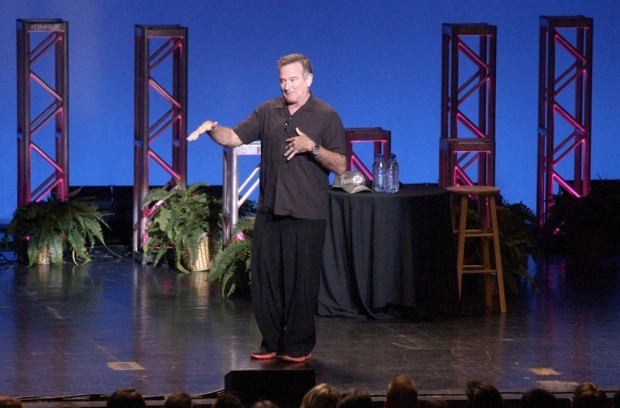 Plenty of highs were scored on the local arts and entertainment scene during 2009, including the following conspicuous peaks:
• Best Lincoln Bicentennial idea: There were beaucoup Lincoln-themed events over the course of Year 2009. But the most ambitious was the original drama from the Holiday Spectacular crew, "Lincoln's Back In Town," which was world-premiered at the Bloomington Center for the Performing Arts in February. Honest Abe's local connections were brought to vivid life by B-N-based Lincoln scholar Robert C. Bray and local playwright Nancy Steele Brokaw.
• Best insane moment: Comedian-ventriloquist Jeff Dunham's "Spark of Insanity Tour" settled into Bloomington's U.S. Cellular Coliseum for two shows on Valentine's Day and gave the venue its best pre-Kenny Chesney numbers to date, as well as providing the "Insanity Tour" its biggest single-day success anywhere since September 2007.
• Best midlife crisis: Another surprise sellout was the March one-night-stand for the musical comedy, "Menopause: The Musical," which saw its tickets vanish at the BCPA in near-record time, inspiring a near-instant encore just six months later with a two-night-stand in October.
• Best abstract artist: Admiral the horse, of Chenoa, made history when he became the first four-legged artist ever to earn a B-N gallery show, courtesy downtown Bloomington's Main Gallery 404 in March. Admiral, owned by sculptor Kathryn Capley and painter Ron Jackson, wields the brush in his mouth to create bold acrylic abstracts that sell for anywhere from $50 to $350. (Eat your heart out, Jackson Pollack.)
• Best abnormal Bloomington-Normal visitor: Veteran shockmeister John Waters, who performed a one-man show at the BCPA in October. The man who made "Pink Flamingos" before he made "Hairspray" observed, "We also have a Normal, Maryland ... I just can't believe there's two of 'em."
• Best recovery: In April, ISU's Braden Auditorium fired the first volley in its 2009 comeback by announcing Robin Williams' first-ever downstate concert for Tax Day, April 15. Within a week, the show was off, per Williams' emergency heart surgery. It ended happily for both recovering star and venue: the show was rescheduled in November and sold out. (Braden's comeback was further fortified by a new subscription series, "Broadway at Braden," which premiered with "Tap Dogs" in October.)
• Best 'where-were-you-in-'72?' moment: The Doobie Brothers' rendition of "Listen to the Music" at their April U.S. Cellular Coliseum concert.
• Best 'where-were-you-'82?' moment: All 105 minutes of the national touring production of "The Wedding Singer," which sent the BCPA careening back through legwarmers, big hair, shoulder pads and worse. Much worse.
• Best concert with a B-N opening act that never happened: The BoDeans' April 25 Coliseum concert, with local rockers Bottle of Justus, which was scrapped just a week before it was due, per low ticket sales.
• Best excuse for getting out of the house: Unveiled on Memorial Day Weekend was the BCPA's first-ever foray outside the house and into its own back lawn, so to speak. Dubbed the CEFCU Summer Stage on the Green, the al fresco showcase kicked off with country veteran Lee Greenwood, then proceeded through the hot-weather months with everyone from the roots rocker Reverend Horton Heat to bluegrass whiz kids The Grascals.
• Best Mad Dog and/or Englishman in Central Illinois: Veteran Brit blues-rocker Joe Cocker, who made a rare downstate foray via the U.S. Cellular Coliseum in May.
• Best reason to be a hopeless movie addict: The February opening of Normal's 14-screen Starplex Cinemas -- just a year to the month after the arrival of Bloomington's 14-screen Galaxy Cine 14 -- sent B-N's total screen count soaring to an unprecedented 55, surpassing the numbers in any other downstate market, from Peoria to Springfield and beyond.
• Best reason to be fast on the draw, pardner: For those whose fingers did the walking, either via phone or Internet, it helped to have a hair-trigger talent as tickets for Kenny Chesney's October Coliseum show vanished from the face of the earth in around 180 seconds flat, giving both the venue and the area's legions of KC fans a night to remember.