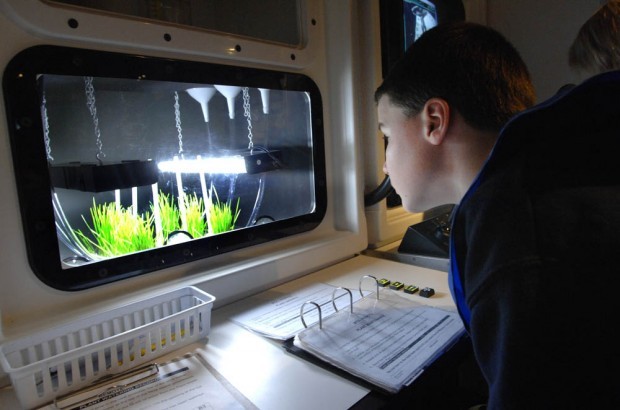 NORMAL -- This past year brought seeds of change to two area schools: Presidents at Heartland Community College and Lincoln College announced they'll leave in 2010.
In August, Heartland's Jon Astroth -- the founding president of the state's youngest community college -- let the public know he's retiring. The two-year campus opened in 1991 as a storefront startup and has grown to a three-campus, 5,000-plus student operation.
And just last month John Hutchinson, who heads Lincoln College-Lincoln, and its sister campus Lincoln College-Normal, also announced a planned summer departure.
Astroth, 58, hasn't indicated what he'll do in retirement.
As of press time, no successor had been named. But, last month, Heartland saw visits from three finalists -- Vicky Smith, from Neosho Co., Kan.; Allen Goben, from Hazard, Ky.; and Doreen Larson, from Holyoke, Mass.
Astroth helped develop the permanent campus at 1500 W. Raab Road, which opened in 2000. And he oversaw the $60 million Phase II expansion of that site that brought six new buildings, a baseball stadium and athletic fields.
The school collaborated to build the stadium with a new minor league baseball team, The Corn Belters. The team is set to begin play this summer.
Astroth also helped expand student life opportunities and international education at Heartland, establishing partnerships with two Chinese campuses.
Milestones at Heartland this past year included record fall and spring enrollments, and taking on two community programs: The former Bloomington Radiology School now is part of the campus, and the Challenger Learning Center is, too.
Challenger moved into newly designed space on the ground floor of Heartland's Community Education Center. The move followed a transition of power to Heartland, taking it from its previous affiliation with Prairie Aviation Museum in Bloomington.
Also in December, Heartland and Lincoln College-Normal announced a partnership allowing Heartland students to earn bachelor's degrees in business administration at Lincoln.
That degree program represents one of the ways Lincoln has pushed to make its Normal campus cater to adult learners.
Hutchinson told Lincoln's board of trustees in February that he's done working as a college administrator. Instead, he's opted to try his hand at facilitating the search process.
He'll start this summer in Destin, Fla., as a senior executive in a firm specializing in higher education presidency placements.
In his time at Lincoln, he helped restore a balanced budget to the college -- which enrolls about 1,260, and improved its fundraising efforts. His signature he'll leave behind will be a completed Lincoln Center, a $10 million student recreation center that also will house the Lincoln Museum.
Hutchinson also is credited with redirecting the mission of the Normal campus to include a growing emphasis on bachelor's degree offerings, and serving adult learners.
To that end, the campus's Center for Adult Learning opened in April, and now offers professional certificate programs as well as the college's accelerated degree programs.