GOODFIELD — The Smartflower had barely blossomed when it attracted attention.
A motorist driving on Interstate 74 spotted it and left the highway to take a look at the unusual solar power system.
"That's pretty cool," he said before driving away.
That's the reaction Halo Solar and Zeller Electric are expecting.
The two companies are separate entities but share space in Zeller Electric's building in Goodfield. Zeller does most of the installations for Halo Solar's projects, explained Brian Rieke, vice president of business operations for Zeller Electric.
"It's designed to look like a sunflower," Tyler Barth, Halo Solar project manager. The Smartflower catches your eye as well as the sun's rays.
Each "petal" of this "flower" is covered in panels that convert sunshine to electricity.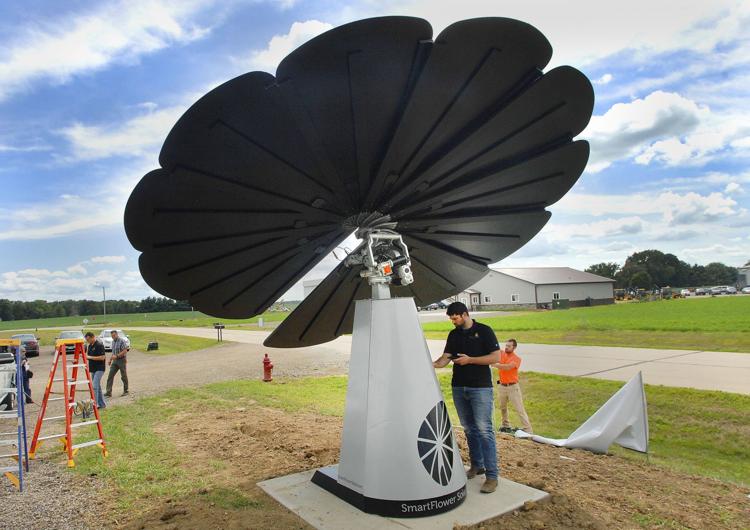 Unlike conventional fixed ground or roof solar-power systems, the Smartflower has a dual-axis tracker that follows the sun throughout the day and throughout the year, said Barth.
It closes at night. Brushes on the petals clean the panels, he said.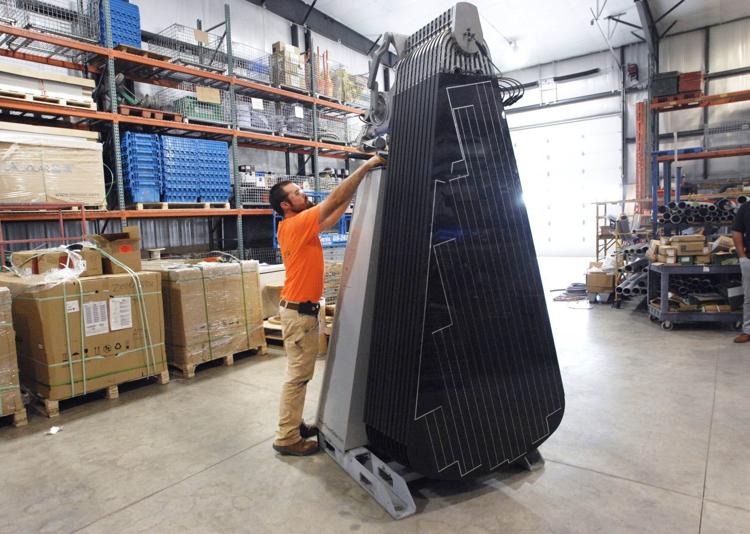 The 2.8 kilowatt system is 16 feet tall and 16 feet in diameter when open. An optional add-on allows electric vehicles to be charged by the Smartflower.
A company logo can be added to the panels, only decreasing power production by 10 percent, he said.
You have free articles remaining.
Businesses and institutions who want to "show what they represent," are the most likely customers, said Barth.
"We hope it hits hospitals and universities," said Rieke.
"Originally, I was looking at getting into the research and development side of it," said Barth. But he said his current job, designing systems, estimating costs and understanding and explaining tax credits, "matches pretty well" with his interests and education.
Founded in December 2017, Halo Solar has installed enough ground-based and roof-mounted solar systems to power 500 homes, said Barth. The Smartflower installed this month at Zeller Electric was its first of that type.
Rob Rieke, field foreman for Zeller Electric, said he has seen "a fair amount of different systems" and "the Smartflower system is the easiest system to install."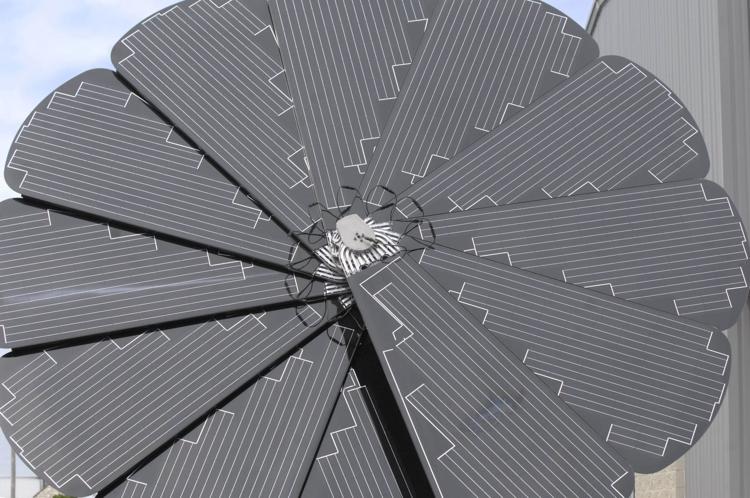 Barth said a standard ground system costs about $36,000 and a standard roof system costs about $30,000. The Smartflower costs about $27,000, but produces less power, he said. Both federal and state tax credits and incentives are available.
Did you know Illinois State University has a solar car team? Take a look at this recent gallery.