When I originally set out to write this column, I wanted to share the unexpected benefits of cutting back on my online shopping habit. At the …
May's unemployment numbers came in lower than April's, but we're still worlds away from a full economic recovery.
How expensive is it to live in your preferred locale?
If, like many experts and non-experts, you see a recession looming, here are some smart moves to maximize your financial security.
A new CFPB study says nearly half of Americans don't have enough funding to maintain their lifestyle in retirement.
In many cases, it's not a good idea to put off saving for retirement just because you have some debt.
It's usually possible, but there are some caveats based on age and employment status.
These resources can help you navigate these unprecedented times.
Claiming benefits early could be a smart retirement decision.
Now's the time to secure financial protection for your loved ones.
Healthcare expenses go up; transportation costs go down.
Here are 3 steps to protect yourself no matter what happens!
If you do the same, you might sorely regret it later on.
Making this simple change would mean no need for benefit cuts until 2094.
FINRA, NASAA, and SEC Staff offer a joint warning to investors about promoters targeting retirement accounts, and provide a few key considerat…
Let's take this encouraging news with a huge grain of salt.
If you get COVID-19 and struggle to breathe, would you want to be put on a ventilator? Whatever your answer, ask yourself another question: Wh…
It's easier than ever to get your money in the market!
Talk about a jarring turn of events.
Ready to get started in stock investing, but not sure where to start? Here are three places to look for investable companies you can understand.

Striegel Knobloch & Company, L.L.C.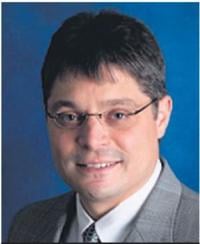 Scritchlow Concrete Lifting & Slabjacking
Thinking of selling some stocks? Make sure that's really the right move.
This decision will impact your entire retirement, so it's wise to choose carefully.
Thinking about your 2020 taxes now can make next year's tax season much easier.
Here's how you can achieve excellent long-term returns without picking individual stocks.
Unemployment isn't necessarily just a short-term problem; it could affect a major retirement income stream, too.
Are you making it right now?
We've seen the impact of economic recessions on the financial security of the program.