Finding someone who knows what they're talking about, and who isn't trying to take advantage of you, can be tough. Fortunately, several groups…
Welcome to NerdWallet's SmartMoney podcast, where we answer your real-world money questions. This week's question is from a listener who asks,…
Acting too late (or too early) may mean your changes are no longer appropriate or even immediately invalidated. Here are 12 times you should c…
Mark Zandi, chief economist of Moody's Analytics, discusses the economic outlook in the wake of COVID-19.
Also, some tips for putting off debt payments to start saving now and how to make the most of store cards during a crisis.
The longer the crisis drags on, the more the coronavirus could transform development patterns and buyers' preferences. Here are five ways the …
Setting aside money for an extended period is tough because it requires discipline and the willingness to make sacrifices and to forego unnece…
Deficits between what we know and what we need to know are obvious during rapid change. The good news is we have a new list of things worth learning. 
Dig into cutting expenses wherever you're able. And if you were laid off and expanded unemployment benefits are more than your old pay, see if…
If your credit score drops, here's how to diagnose what's going on and what to do next.
A reverse mortgage could be exactly the right tool at the right time. Or it could be an expensive mistake. It's important to understand exactl…
Also, check out some tips for how to upgrade your old car with new tech for about the cost of a car payment.
Also, a few job search tips for college seniors graduating during the coronavirus pandemic.
This week's question is from Mike, who says: "I have high credit card debt. My credit [score] is still good at 725 but was much higher. I've b…
Also, some information about bank runs and why they shouldn't be a concern and how filing for unemployment benefits is getting easier for the …
According to the IRS, there are several reasons why the "Get My Payment" tool will give you the "Payment Status Not Available" messages. Here …
Many families will need to use their checks to put food on the table or keep the roof over their heads. But if you're working, consider puttin…
The pandemic is creating unique challenges for those looking to enter the workforce. Here are some tips for navigating the job market right now.
Many workers have seen their output decline now that they're doing their jobs remotely. Here's what to do if you're one of them.
Here are five ways you can pay down debt, build up your savings and retool your budget while you're staying at home.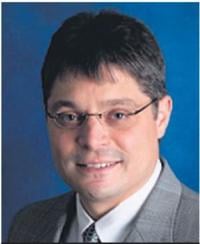 Scritchlow Concrete Lifting & Slabjacking
Here are four steps you can take to get by financially while you wait for your check to arrive.
If you've lost your job or struggle to pay your debt, you may need to file for bankruptcy. If that's the case, you should ignore some common f…
Which debts should you pay first? And how do you prepare for retirement during the coronavirus outbreak? Here are some answers.
Here's what you need to know before filing your claim if you are self-employed.
Welcome to NerdWallet's SmartMoney podcast, where we answer your real-world money questions. This week, Chris Browning of the Popcorn Finance …
While you're sticking close to home, take time to prepare your financial records and learn where to turn for help if natural disaster strikes.
Almost everyone's finances have been impacted by the coronavirus pandemic. Here are some tips for managing your credit, asking for help and fi…