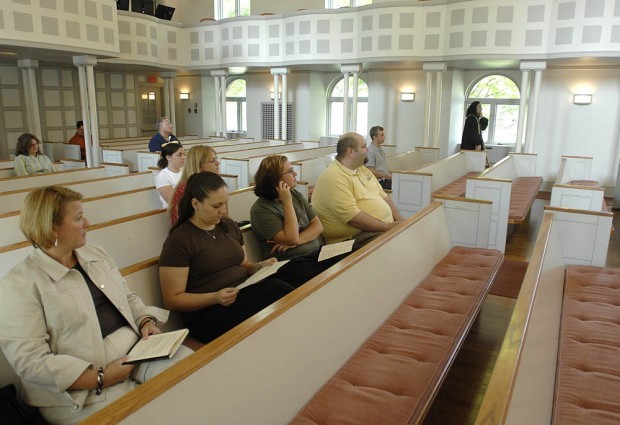 BLOOMINGTON -- At Illinois Wesleyan University, much of 2009 was centered on its $125 million capital campaign, Transforming Lives.
The largest fundraiser in the campus' 160-year history, it launched with a public kickoff in May.
The campaign continues through 2014, and already has drawn $80 million, said IWU President Dick Wilson. About $7 million has been pledged since May, he said.
Launching such a campaign during an economic recession didn't come easy. But IWU leaders say it has been a success because besides money, keeping connected with alumni and keeping donors aware of the university's needs also are key components of the project.
The result has been continued financial support, he said.
"When things are tight, people begin to make choices about philanthropy," he said.
IWU continues to make the cut, thanks to an alumni culture that embraces giving back, and because of community friends who see the campus as a local asset worthy of support, said Wilson.
Most IWU graduates received some financial aid during their education in Bloomington, so they in turn want to contribute and assist the current students, added Martin Smith, IWU vice president of advancement.
That very sentiment is behind the campaign's Transforming Lives theme, he said.
Amid the economic crisis, Illinois Wesleyan students -- like other college students across Illinois -- rallied when the state of Illinois canceled Monetary Assistance Program grants. The widespread efforts led lawmakers to reverse the decision and reinstate the funding.
The strength of an Illinois Wesleyan college experience also got outside reaffirmation in 2009, when IWU made repeat appearances on national college ranking lists including U.S. News & World Report and Kiplinger's Personal Finance.
U.S. News named IWU 62nd among 266 of America's best liberal arts colleges. And IWU was on Kiplinger's magazine's list of 50 best values in private liberal arts colleges, ranked 34th in the February 2009 issue -- among the 600 institutions the group measured.
Besides the well-known college rankings, IWU also has been getting notice for its focus on developing a global campus, both by encouraging its students to study abroad, and through increasing its international student population.
And in June, the campus sent nine of its faculty and staff to north Africa for two weeks.
The trip marked the start of a relationship with al Akhawayn University in Morocco.
Even with four years remaining in the Transforming Lives campaign, its fruits were visible last year on campus.
In June, crews began renovations of the Memorial Center, a project possible with a $1 million gift from Bloomington residents Roger and Stephany "Stevie" Joslin. A retired State Farm Insurance Cos. administrator, Roger Joslin also is an emeritus IWU trustee.
Another building getting notice was the The Minor Myers, jr. Welcome Center, which in August became the first newly constructed building in Bloomington that the U.S. Green Building Council had named as a Leadership in Energy and Environmental Design (LEED) Green Building.
A few months earlier, another building on the IWU campus was the center of attention for a birthday celebration: The Evelyn Chapel's 25th anniversary was heralded in March 2009 with an organ recital and special events.
Music and celebration also were on the minds of the IWU community in a different vein this summer, when, along with the other dance fans across the nation, TV viewers watched as IWU junior Ryan Kasprzak danced his way to the finals of Fox Television's "So You Think You Can Dance?"
The West Bloomfield, Mich., native earned third place on the call-in vote show, and earned a spot on the show's national touring production.
---
By the numbers
The Illinois Wesleyan University Transforming Lives campaign aims to raise $125 million by 2014.
• $72 million for IWU endowment, allowing a $4 million boost to the IWU annual budget.
• $26 million for Wesleyan fund, the campus annual fund.
• $27 million for facilities, including a classroom building, a theater complex and student housing.