'Community vibe': Space 417 draws entrepreneurs to downtown Bloomington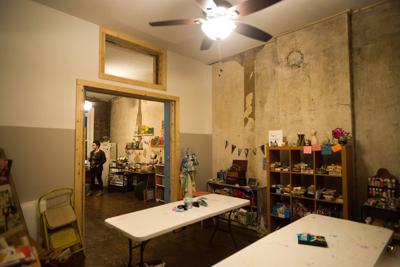 BLOOMINGTON — Jennifer McDade had been selling vintage items online and monthly at the Third Sunday Market at the Interstate Center as a hobby business.
"When I came up here and I saw the spaces that Mike had put together, they just welcomed this idea of a vintage market," said McDade. "These objects have their own stories and they're kind of living their second or third lives up here."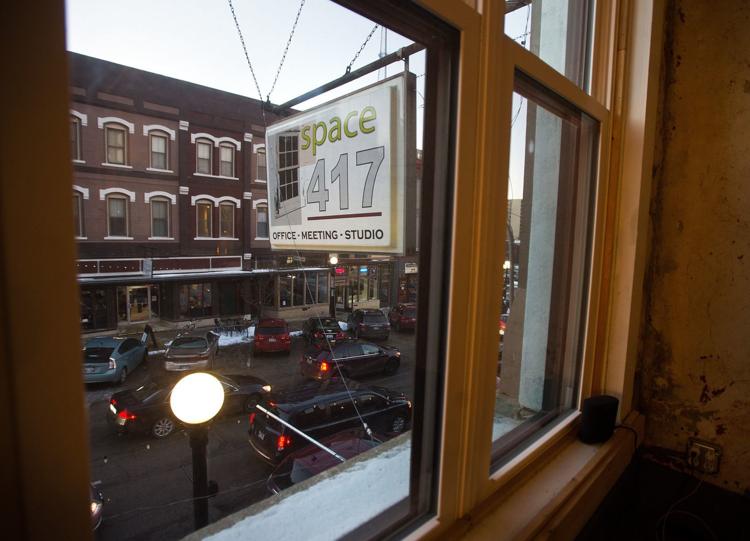 "I think that, when I am up here, I love the fact that we're starting to bring space back to life for a second, third or fourth time," said McDade. "For me, this is really sort of a laboratory of how you can, as individuals and as businesses, come together and co-create with one another."
McDade, a former Bloomington alderman who also works for an insurance company, was the third person to open a business at Space 417. She uses one of the offices to house her vintage shop, and a second space, separated by pocket doors, for a community art-making space modeled after the art hive concept started 25 years ago in Canada.
"Since I have come up here, three more businesses have joined us," she said. "So we're at a total now of six really small micro-businesses, all with a very community, creative vibe."
The spaces range in size from 350 to 600 square feet, with monthly rental rates from $200 to $575. 
In addition to being affordable, the spaces have provided the six female entrepreneurs an opportunity to form "a community of support" among themselves.
Jessica Worland located her photography business there in early January. 
"While the boutique offices at Space 417 on Main Street are not traditional co-working spaces — we each have our own doors and pay rent individually — we're getting more than just space from the arrangement," said Worland.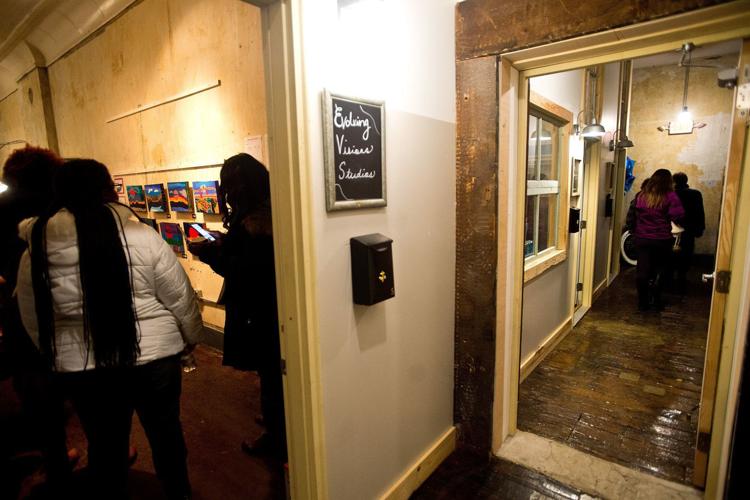 "We've created a community of support, inspiration and co-creation that's allowing us to grow our impact that was previously limited by working from home," she said.
Allison Carr and Amy Wolfe are renting one of the spaces for an art studio where they can work and show their artwork. 
"It's nice that (Manna) is doing something for the buildings. He actually took this space and made it into something really cool," said Wolfe.
Some upper floors in other buildings downtown are not being utilized, "and they are going to waste," said Wolfe. "They're just decaying because nobody takes care of the them."
Kirsten Hotelling Zona, a poet, life coach and Illinois State University professor who teaches poetry and several literature courses, was the first person to lease a space there.
After reading a Pantagraph article about Manna's renovation, she called him immediately.
"It was 3 in the afternoon. The next morning I came and saw it at 9, and I leased it the next day," she said. "What drew me to the space is Mike considers this whole collection of spaces to be an artistic expression."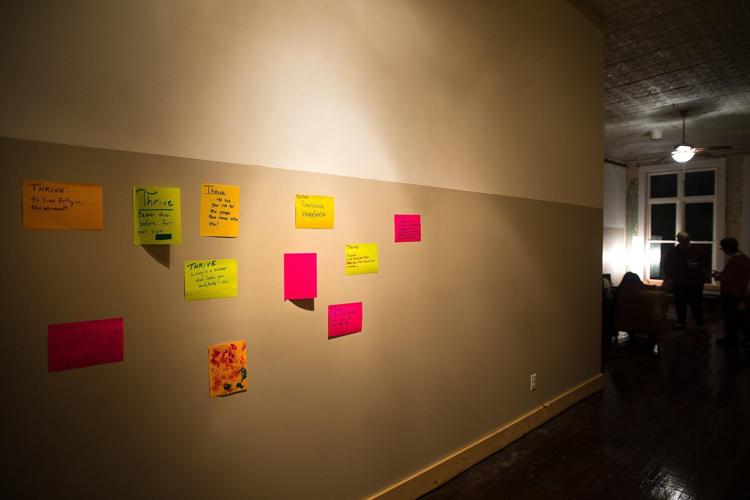 She opened Learn to Thrive!, a business that grew out of her vision of having a physical space and a concept about learning as the core of thriving.
Learn to Thrive! welcomes creators to work, play, teach and learn in "an artistically inspiring, natural light-filled space" by providing a variety of rental options for individuals and organizations to use her space, said Hotelling Zona.
Sarah Nannen Coaching and Merkai Studio Six round out the six businesses in the space.
Only one space remains available, but an interested party is actively pursuing it, Manna said this week.
---
Photos: Mike Manna develops new opportunities 
090718-blm-loc-6boutiqueoffices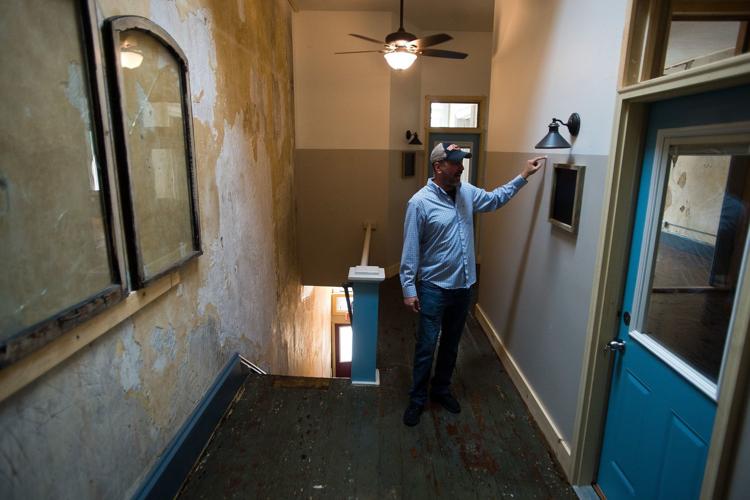 090718-blm-loc-5boutiqueoffices
090718-blm-loc-7boutiqueoffices
090718-blm-loc-4boutiqueoffices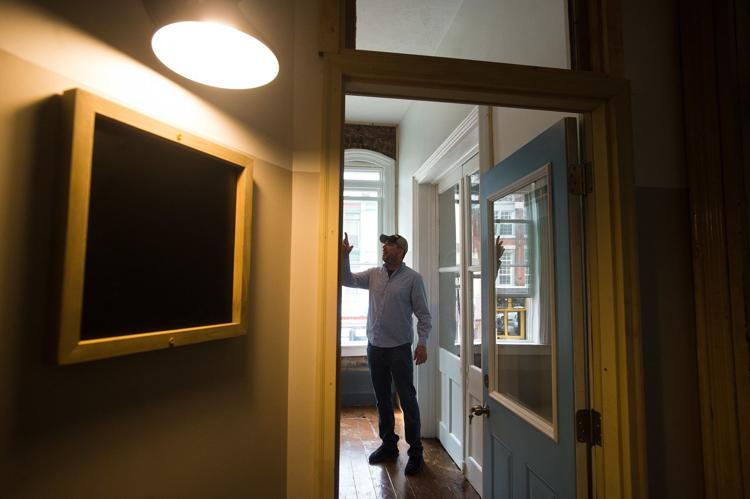 090718-blm-loc-1boutiqueoffices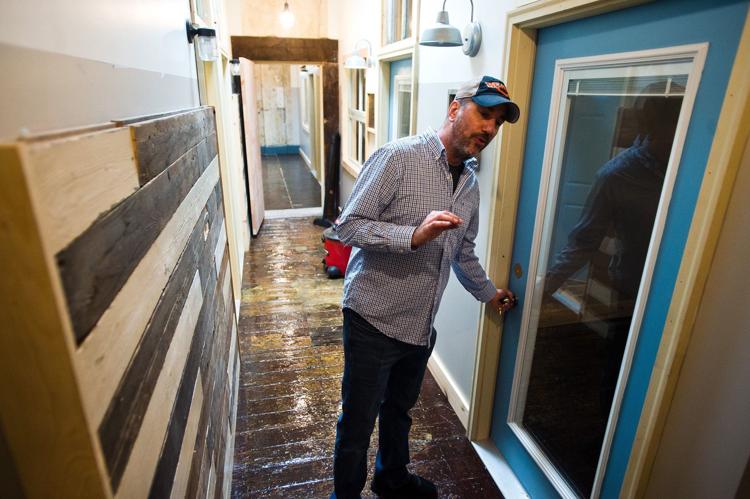 090718-blm-loc-3boutiqueoffices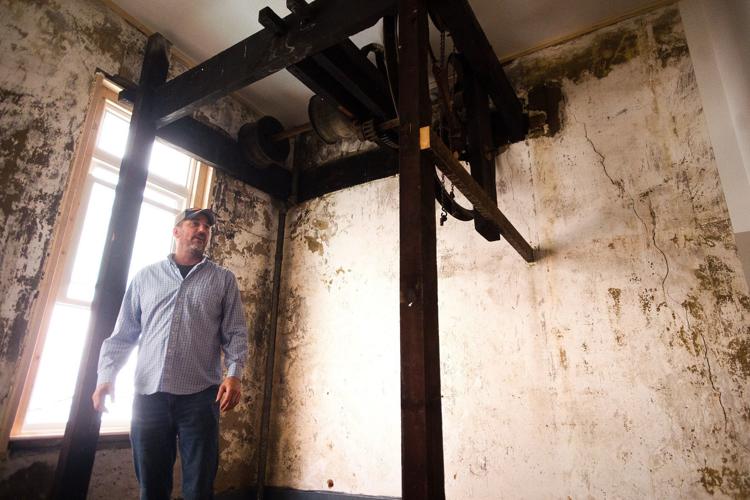 090718-blm-loc-8boutiqueoffices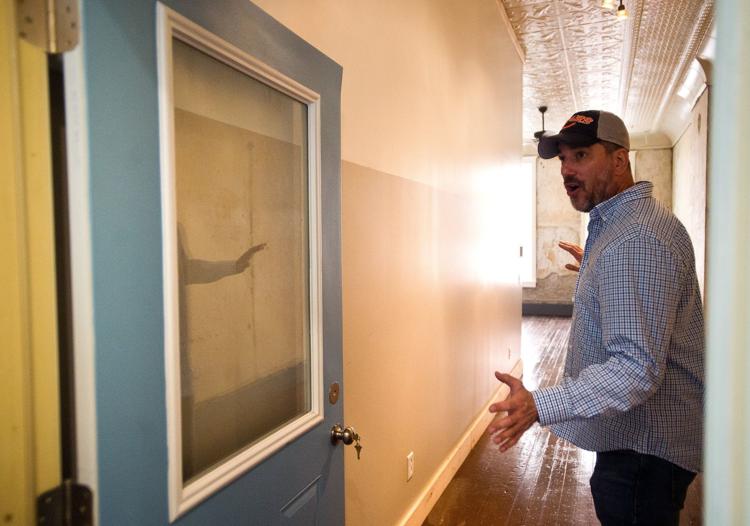 090718-blm-loc-9boutiqueoffices
090718-blm-loc-10boutiqueoffices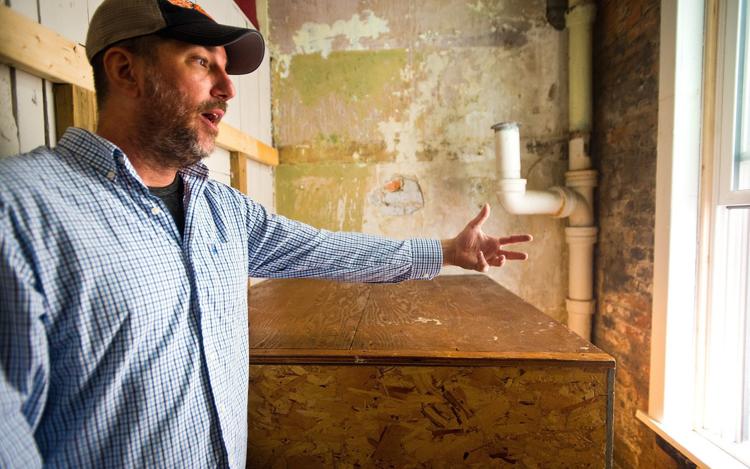 090718-blm-loc-11boutiqueoffices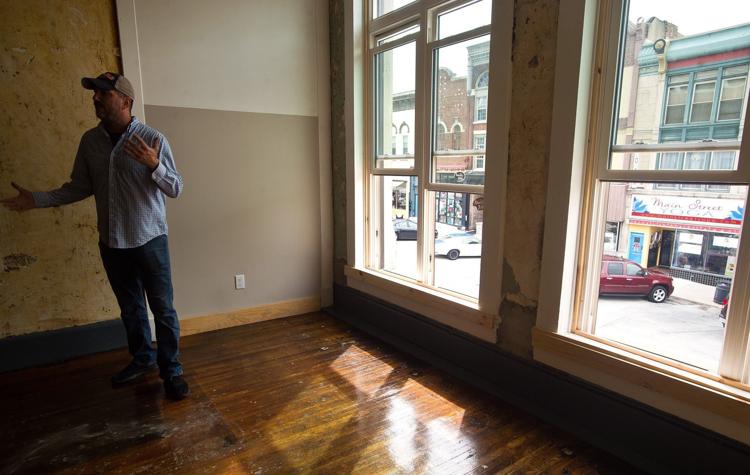 090718-blm-loc-2boutiqueoffices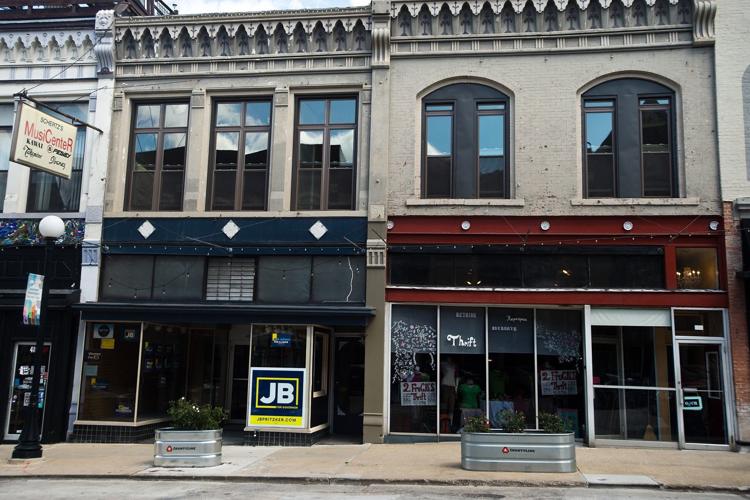 Contact Maria Nagle at (309) 820-3244. Follow her on Twitter: @Pg_Nagle