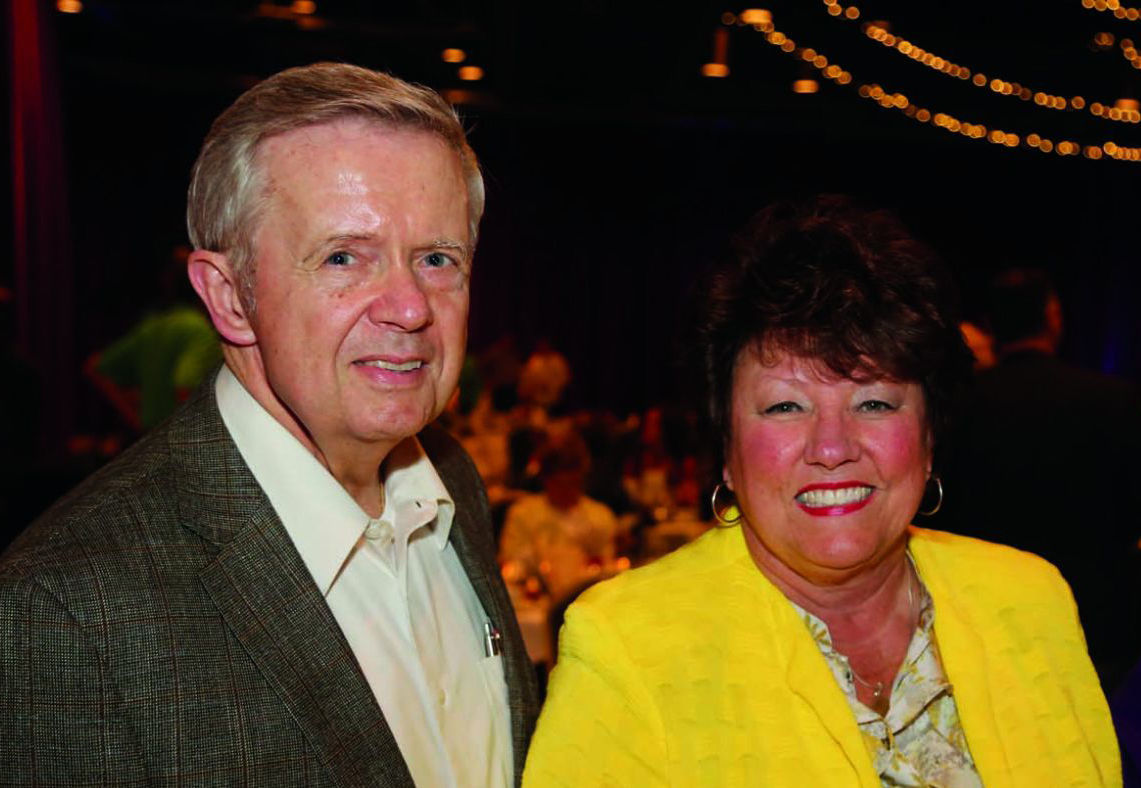 BLOOMINGTON — Bob and Julie Dobski, owner-operators of McDonald's restaurants in the Bloomington-Normal area since 1989, plan to retire in early 2017 and sell the business.
The couple operates 10 restaurants — eight in Bloomington-Normal, and single operations in McLean and Gibson City. A sale of those businesses is expected to be finalized in January 2017, they said in statement released Monday afternoon.
The Dobskis, both of whom have served as president of the McLean County Chamber of Commerce and have been actively involved in numerous local organizations and programs, intend to remain in the Twin Cities and stay involved in the community, they said.
Julie Dobski also will continue to operate Little Jewels Learning Center, which has three locations and an after-school program, in the Twin Cities. She opened the first location in 2004.
The restaurants employ 625 people. Julie Dobski credited employees for their success as the couple announced their retirement and the pending sale.
"Friends, family and employees are all key," she said in a statement. "Friends helped us scrub floors the night before a restaurant opening. Having good managers has allowed me to be involved in the community; without them, I couldn't do have of what I do."
She was president of the Chamber of Commerce in 2000, and her husband served as president in 2009.
You have free articles remaining.
Both have been actively involved in numerous local nonprofit, charitable and service organizations and events, including the American Red Cross of the Heartland Evening of Stars, W.D. Boyce Council Boy Scouts of America, Sunrise Rotary Club and Illinois Symphony Orchestra.
"When we became operators of McDonald's restaurants, we were encouraged to get involved in the community," Bob Dobski said in the statement. "Every business should support the community that supports them."
In 2013, they were named Philanthropists of the Year by the Illinois Prairie Community Foundation.
In August, they received the Partners in Progress Award from Central Illinois Down Syndrome Organization in recognition of their promoting inclusion of individuals with disabilities.
In February, Julie Dobski was presented with an honorary doctor of humane letters degree from Illinois State University.
In presenting the degree at the annual Founders Day convocation, ISU President Larry Dietz said, "Julie Baker Dobski is a name synonymous with the phrase 'service to community.'"
Bob Dobski is a member of the ISU board of trustees. He served on the board from 2008 to 2013 and was reappointed in April 2015. His current term expires in January.
The Dobskis moved to Bloomington from Farmington, Mo., and bought six local McDonald's restaurants in 1989. Over the years, they bought several more. Three later closed and one changed locations. Their newest restaurant opened at 3102 E. Empire St., Bloomington, in 2012.
Follow Lenore Sobota on Twitter: @pg_sobota