BLOOMINGTON — Over 25 years, Mike Manna has developed numerous apartments in downtown Bloomington.
Now he is turning his attention to another need he sees in the city's hub.
He has developed eight upper-level boutique office-meeting-studio spaces for rent — a venture he is calling Space 417.
The spaces were created by knocking through a second-floor wall that separates the buildings he owns at 415 and 417 N. Main St. The spaces can be viewed during an open house 5 to 8 p.m. Friday during First Friday activities.
The ground floor retail space at 415 N. Main St. is occupied by 2 FruGals Thrift. Schertz's Music Center formerly occupied the storefront at 417 N. Main St., which now is rented as Bloomington campaign headquarters for Democratic governor nominee J.B. Pritzker.
"I think having the space available for budding entrepreneurs is a wonderful thing," said Tricia Stiller, the city's downtown development division manager. "We always want to welcome new businesses to the downtown community. Mike, who is quite the visionary, has made that possible."
The Bloomington-Normal Economic Development Council also lauded Manna's efforts.
"We are glad to see an active small business culture continuing to develop in Bloomington-Normal, and as part of the BN Advantage initiative we hope that we can work with entrepreneurs like Mr. Manna to build successful environments to foster new growth for our community," said EDC spokesman Zach Dietmeier. 
Stiller said she also likes that the space currently rented by Pritzker's campaign eventually will be available for groups to hold meetings or gatherings.
You have free articles remaining.
After purchasing the two buildings last year from Randy Schertz, Manna started renovating the second floors. He learned from the McLean County Historical Society that it's been at least 100 years since the second floors were occupied. 
"So what I did in the design is, I modernized it with new electrical wiring, plumbing and fixtures, but I left its historic bones intact," he said. "Every single thing in the building I up-cycled back into the design. So in 2018, when you go up there, you are literally going back in history."
He left the original wood floors with all of their imperfections; pocket doors; tin ceilings; and freight elevators in two of the spaces; one elevator shaft was boarded up. He put in new windows, but used old sashes and glass panes to create transoms above interior office doors. He stripped walls with layers of wallpaper to expose original brick or plaster.
"If I were to take it all out and put in new floors it would look nice, but it wouldn't be what it looked like in 1886 when a seamstress was here," said Manna. "We left a lot of the finishes rough because we thought the marks kind of had character."
The spaces range in size from 350 to 600 square feet, with monthly rental rates starting at $300 and increasing to $500. The units have new electrical, heating and air-conditioning systems. The floors have new unisex bathrooms. Each rental unit is separately metered for electric, which is the only utility for which the renter has to pay, said Manna.
"Each room is not the same as the other room. They're all different. They all have their own sort of character and charm," said Manna.
"We're slowly but surely filling up our vacancies with really wonderful additions to our downtown," said Stiller. "It's an exciting time, and we'll just keep moving forward."
090718-blm-loc-6boutiqueoffices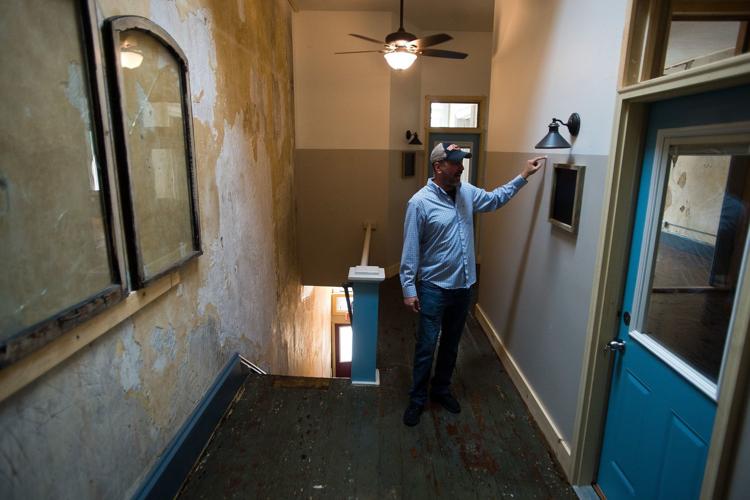 090718-blm-loc-5boutiqueoffices
090718-blm-loc-7boutiqueoffices
090718-blm-loc-4boutiqueoffices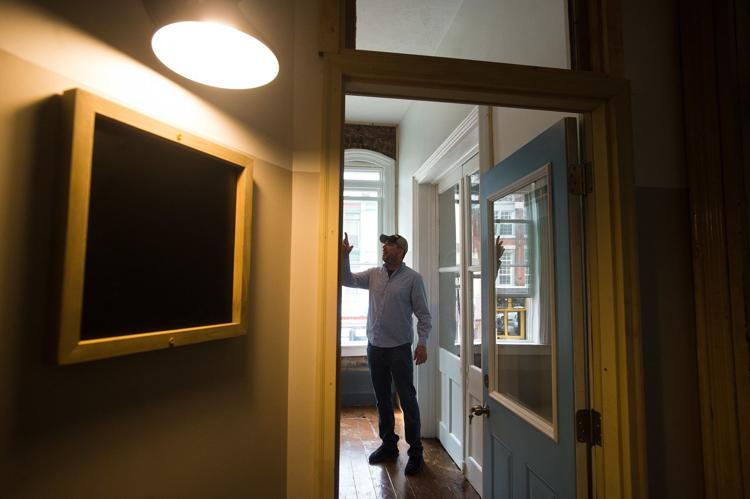 090718-blm-loc-1boutiqueoffices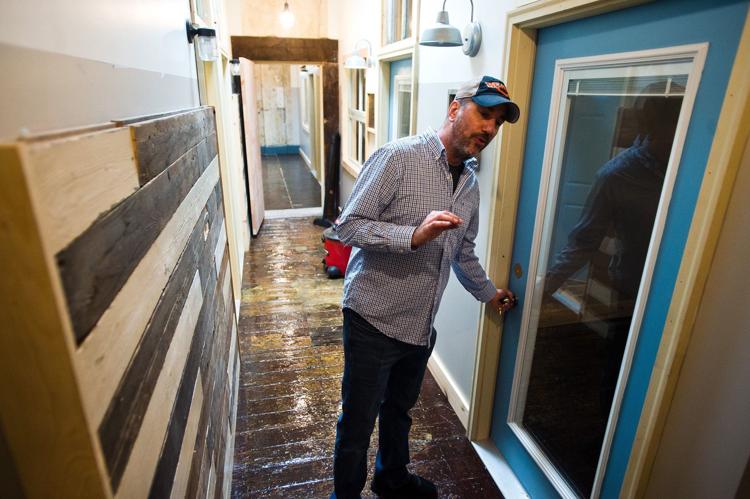 090718-blm-loc-3boutiqueoffices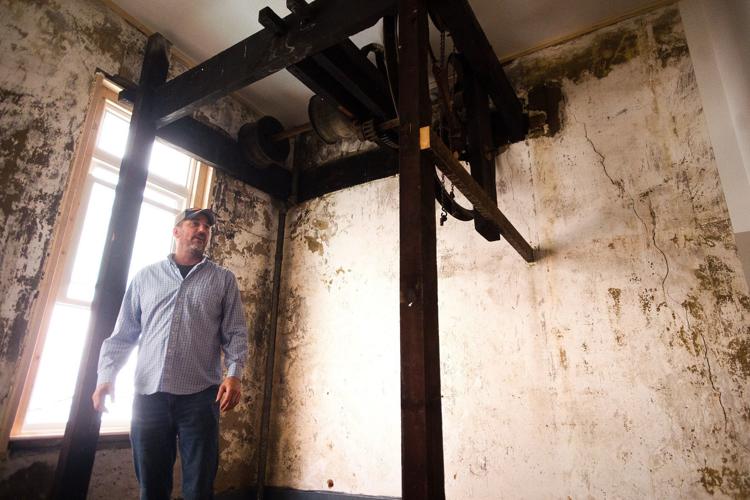 090718-blm-loc-8boutiqueoffices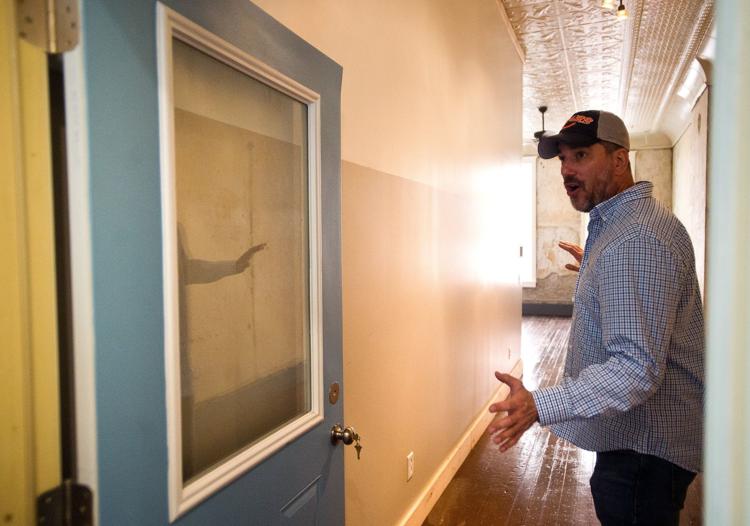 090718-blm-loc-9boutiqueoffices
090718-blm-loc-10boutiqueoffices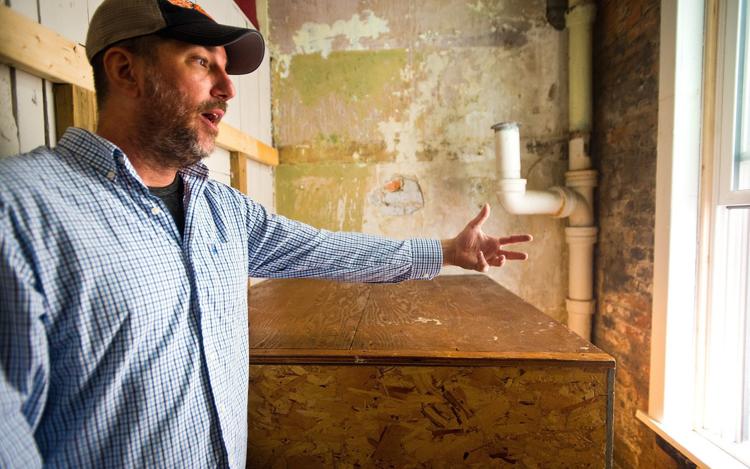 090718-blm-loc-11boutiqueoffices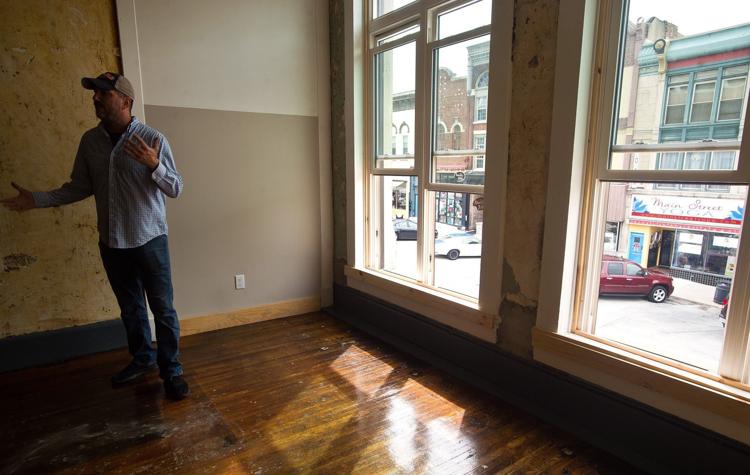 090718-blm-loc-2boutiqueoffices