CBL Properties, the Chattanooga, Tenn., company that owns the mall property at 1615 E. Empire St., is pushing to pay less in property taxes, which would move more of the burden onto local homeowners and other businesses.
It's a common practice — owners are challenging assessments on nearly 1,000 McLean County properties, including homes, this fall — but one with uncommonly high stakes for the mall, which in 2017 was worth quadruple the next-most-valuable property currently under dispute with the county.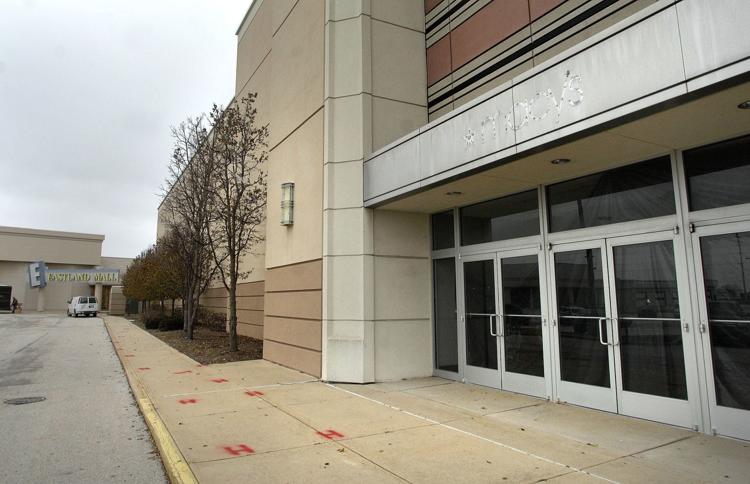 CBL paid $1.43 million in property taxes for the mall this year, based on 2017's assessment of $16.9 million and a property value of $50.7 million. The next most-valuable property challenged is Normal's Walmart, with an estimated property value of $12.5 million for 2017.
Local taxing bodies are working with CBL on a settlement agreement, said County Supervisor of Assessments Bob Kahman. They're set to meet at 3 p.m. Tuesday before the county's Board of Review that decides property tax disputes that aren't settled.
The county needs to reach a decision on the property by Jan. 1, said Kahman. Some disputes are then advanced to the state's Property Tax Appeal Board, where they can take as long as seven years to be resolved.
CBL did not return requests for comment on a settlement. Colin Manahan, chief financial and facilities officer for Bloomington's District 87 schools — one of three taxing bodies involved, alongside the City of Bloomington Township and Heartland Community College — declined to comment.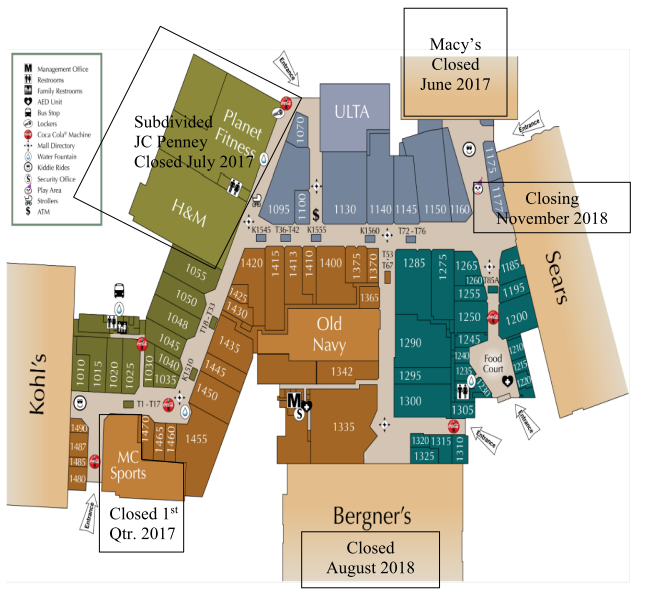 In dueling appraisals, CBL and the township lay out very different stories of the mall property: CBL argues the mall is shrinking and declined to $9.3 million in assessed value, while the township contends it's an evolving investment that's declined only $1 million in value.
Those are property values of $28 million and $47.8 million, respectively.
The mall has lost nearly all its anchor tenants in the last two years: Macy's and J.C. Penney closed last year, and Bergner's and Sears closed this fall. Kohl's is now the mall's sole anchor store.
"Most (mid-size) malls throughout Central Illinois have lost anchor tenants. ... Typically, the malls have had little success in finding new tenants for these spaces," according to an appraisal from Taylorville appraisal firm Salisbury and Associates and funded by CBL. "(Smaller) stores either renegotiate their lease, if they can, or they leave the mall at the end of their lease."
"After a relatively stable 2019, it is expected that vacancies will stabilize," according to an appraisal from Timothy Jorczak, the township's senior commercial appraiser. "It is projected that base rents will grow 2.5 percent annually."
Fervalue USA
In another case, a settlement was reached in a 2018 property tax assessment complaint filed by Fervalue USA Inc., the owners of the former Nestle plant at 2501 Beich Road. The agreement will result in a $286,629 reduction in the value of the property and a $95,453 reduction in its equalized assessed valuation (EAV).
Fervalue, District 87, Heartland and the City of Bloomington Township assessor stipulated to an equalized assessed valuation (EAV) totaling $1,466,667 for the 50.93 acre site and 179,039-square-foot food manufacturing facility built in 1967.
The petition was among those filed with the McLean County Board of Review requesting an assessment change of $100,000 or more.
The tax assessment was based on a lower property value of $4.4 million. The tax rate has not been determined, so the amount of the company's tax bill payable in 2019 is not yet available. The company was billed $131,522 in property taxes for 2017.
Prior to the agreement, the Board of Review was considering a total EAV of $1,562,210 for taxes payable in 2019 based on a property value of $4,686,630. Those amounts have remained the same for the tax years 2014 through 2017.
In its complaint filed in October, Fervalue officials said they believed the plant's EAV should be $1,333,200 based on the $4 million price it paid to purchase the facility in March 2018 and assessments of adjacent properties.