BLOOMINGTON — Todd Hovenden has seen plenty of Central Illinois winters, but none seem to be as exhausting and never-ending as the one we're going through now.
Hovenden, founder and CEO of Biaggi's Ristorante Italiano in Bloomington, has his reasons for wanting a milder winter. Last year, he announced two big ventures.
In fact, several longtime Twin City restaurant owners will move into new digs in 2019.
"The workers are really getting after it," Hovenden said of the activity at his site. "They are working 10-hour days and everyone is really anxious to get Ancho & Agave up and going. Everyone is so tired of just seeing pictures."
Hovenden is looking to finalize as many things as possible as construction moves forward.
"I have received and returned probably 16 to 18 different seats and bar stools for the dining rooms because I don't like the seats on this one, or I don't like how your foot rests on that one," he said. "But that is who I am. We could have a top-selling menu item at Biaggi's and we are still looking for ways to improve it."
A date for the opening of Ancho & Agave has not been set, but it will be this spring. The restaurant is expected to employ between 75 and 100 people.
Meanwhile, construction on the new, 11,000-square-foot Biaggi's will begin in April, offering the same menu as the current site. The new restaurant will include a private event room, patio dining and a large bar. The 9,000-square-foot location at 1501 N. Veterans Parkway will remain open until the new restaurant is finished in the fall.
The new Biaggi's is expected to employ its current restaurant staff of about 100 people.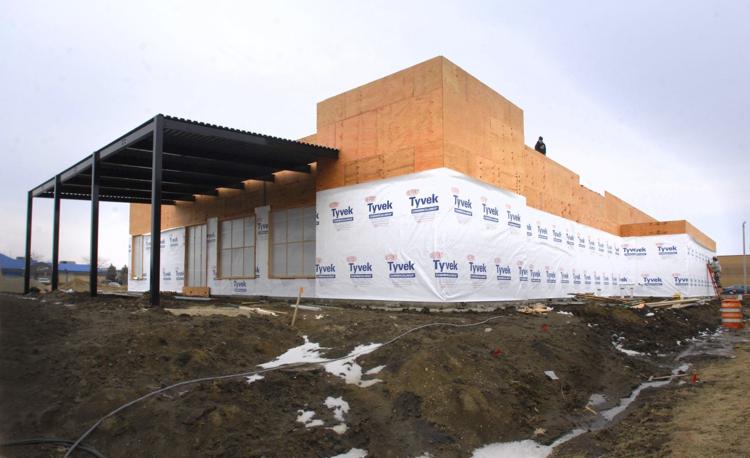 Bob Dobski said work also is continuing on the $4 million RobDob's Restaurant and Bar being built at 801 N. Hershey Road, Bloomington; it should be open in June or early July.
You have free articles remaining.
"When you own a McDonald's, they let you make a lot of decisions, but when it comes to building one, they control almost everything, such as what the kitchen will look like and how big the lobby is," he said.
"In this case, it's like starting out with a blank piece of paper. You have to make all of the decisions on the floor seating, the layout of the kitchen and everything to do with the building. Then, you need to think about your menu and the equipment and you have to hire a staff and find the right uniforms."
But the Dobskis are enjoying all of it.
"We love the challenge," he said. "It makes you think about the pros and cons of each decision. With this, you just have to roll the dice and see what we can do to give the people of Bloomington-Normal a great experience."
The Dobskis plan to employ 80 to 100 people at the new restaurant.
"We are putting together a menu, and starting to think about a website and the staff, the training and everything that goes into it," said Bob Dobski. "It's really an exciting time, though. Now that winter is getting close to over, it really makes it seem real that we aren't that far away."
McCormick feels the same way.
A fresh look is coming for the Parkview Inn, too. The restaurant is located at the corner of South Morris Avenue and West Wood Street, across from Bloomington's Miller Park.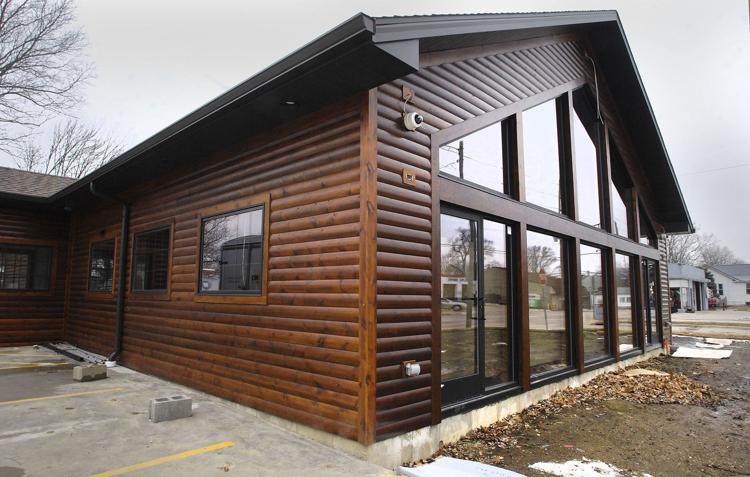 "I am so anxious to open, I can hardly wait," he said.
The new $1.1 million Parkview Inn should open in this month.
"I really miss these neighborhood people," said McCormick. "We had such a great place here, something really friendly that was good for the adults and the neighborhood kids and we want to keep that kind of feeling.
"We really love it here."