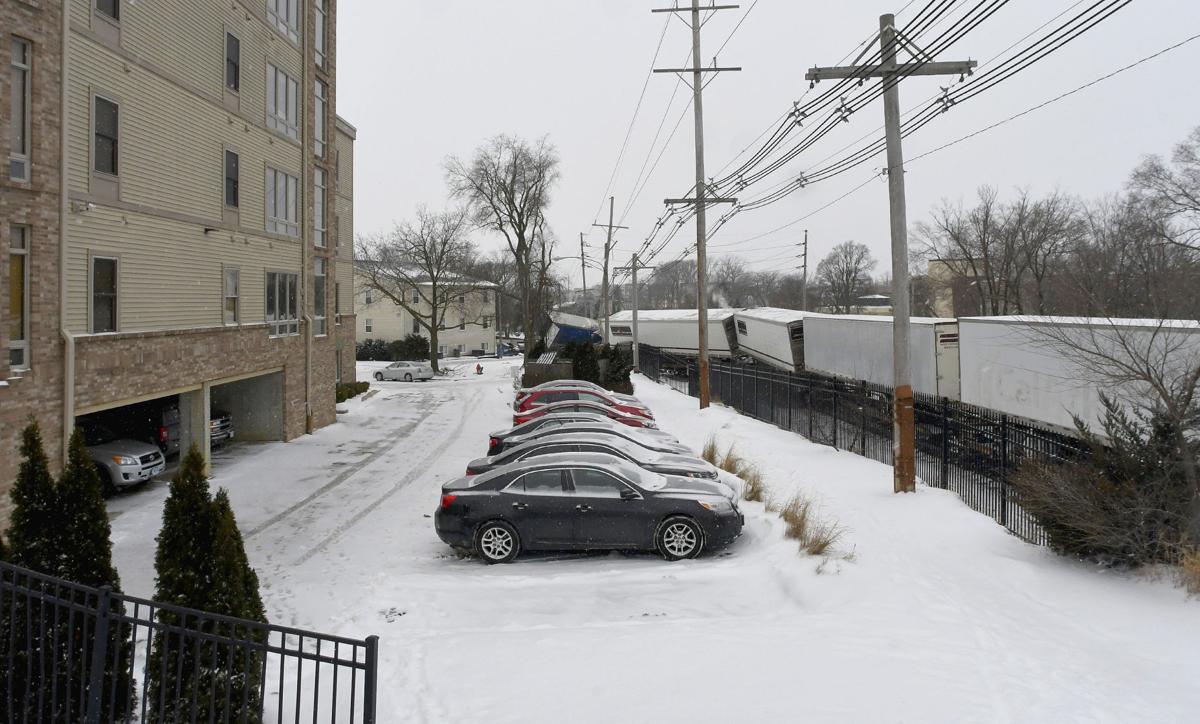 Ultimately, with editors working other angles, numerous updates and breaking news alerts were sent out about crossing closures, the impact on Amtrak trains and even the history of other area train wrecks. That was all packaged together for our print and digital audiences with local voices and context, then followed up with continued coverage as the cleanup started.
It's that kind of urgency we strive for every day, and the derailment was just the start of an especially busy news week: 
We dispatched reporter Lenore Sobota on her day off to cover a fire at Sugar Creek Apartments in Normal even as the train coverage was happening. Proeber was there, too, shooting video and getting more photos. 
Sobota and others reported on the big snow storm and the local impact. We provided an updated list of closures and details about what to expect next.  
Within hours of finding out about the death of former Bloomington Mayor Judy Markowitz, Barlow and reporter Timothy Eggert produced a touching feature about her life with observations from those who knew her. Our extensive archive of photos provided vibrant images unavailable anywhere else. 
Illinois state government reporter Brenden Moore provided extensive coverage of the governor's annual budget address, previewing what was to come and providing post-game analysis from Springfield in a Zoom video with me. And reporters Sobota and Kelsey Watznauer spoke with local educators about what the proposal means for districts.
Moore and others also reported on the reaction to former House Speaker Michael Madigan, D-Chicago, stepping down from the Legislature. 
Eggert and Henry provided a deep look at how state COVID grants were distributed locally. 
And today, we're offering you the first in a two-part series on the year anniversary of recreational cannabis, plus plenty of other important community journalism. 
All of these stories were reported with depth and local perspective, with our reporters working the phones and sources.
This kind of hectic pace is part of the news business. But our coverage wouldn't be possible without the financial support of subscribers.
To members of The Pantagraph and pantagraph.com, thank you very much. Your investment gives us the resources to deliver this kind of reporting.
We take that role very seriously. To put it simply, we want to be essential parts of your life. That is our purpose. 
If you are not a subscriber, I hope you consider joining us. We're currently offering a bargain for a digital subscription — $26 for 12 months. Learn more at pantagraph.com/members/
Thanks for reading. And for your support.
---
The Pantagraph's coverage of Normal train derailment