BLOOMINGTON — A Bloomington car dealership that has gone through several transformations since it opened in 1935, including several ownership changes, will undergo another one this week.
Johnson, 66, said he got into the business because ever since he was kid he has loved cars — especially Ford Mustangs and other muscle cars.
"As a matter of fact, I had to sell one of my (Mustang) Shelbies so I had enough money to buy into Barker," said Johnson.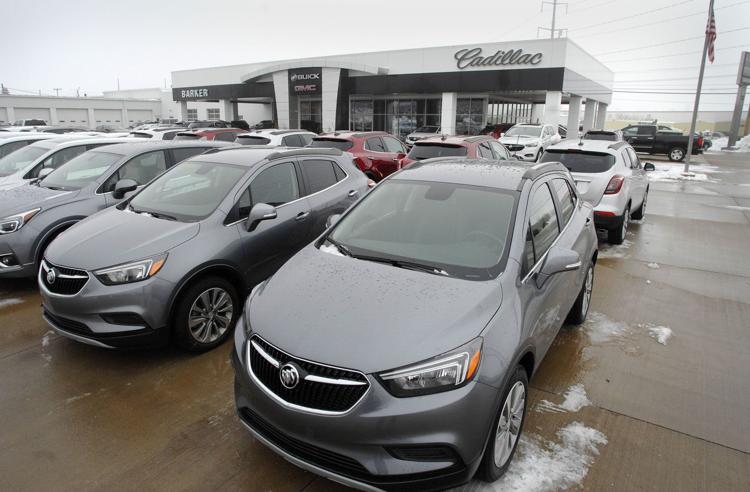 "When the Barkers decided they wanted out, I guess Dan thought I would be a good partner and he offered me 20 percent of the business," said Johnson.
He and his wife plan to move St. Louis, where their daughter, who works for the St. Louis Cardinals, lives.
In high school, Johnson started washing cars at the Ford dealership that was later purchased by Don Stone and is now Sam Leman Ford. 
"In high school, I think I would have worked there for free because it was so much fun. I just loved cars," said Johnson.
"My dad said, 'Whatever you do, just be in the car business.' I wasn't very astute at mechanical things, but he said I could do other things at a car dealership, so that's kind of what I did. I wouldn't change a thing. I'd do it all again."
What he liked most about the business was every day was different; even his first day as co-owner.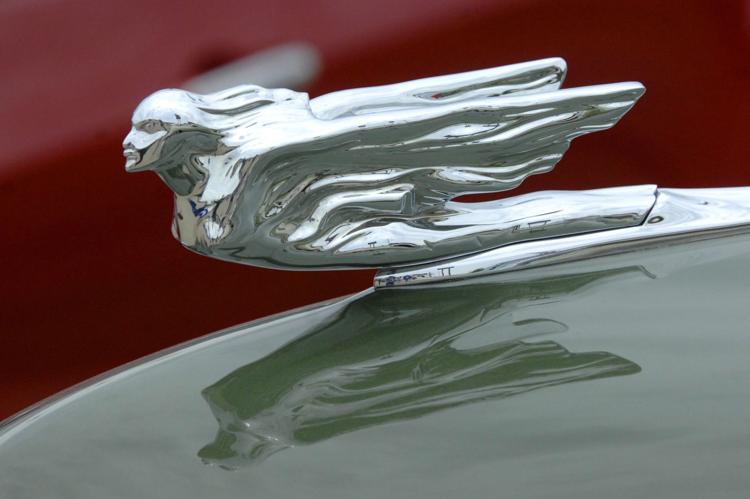 "The first day after we bought the business from the Barkers, four feet of snow fell," recalled Johnson. "We brought our kids in when they were about 10 years old at the time. We were all trying to dig out. That was our first day."
Over nearly 20 years, Traeger has become more than a business partner to Johnson.
"He's like a brother to me," said Johnson. "He's just a great person, honest, hardworking. We just saw eye to eye on basic things. There were a lot of times that we could have made a lot more money if we had done some things differently, but we always tried to do the right thing. We always try to treat everyone as good and as fair as we can."
Traeger will continue to operate the business, but he has turned over more of the daily responsibilities to his son, Andy, who on Jan. 2 became the Bloomington dealership's general manager; and son-in-law Jake Detmers has replaced Andy Traeger as general manger at Barker Chevrolet in Lexington.
"Part of the reason I came down here is to help fill (Johnson's) shoes," said Andy Traeger. "We are going to miss Tim dearly. He is a big part of the business ... and like a second father to me.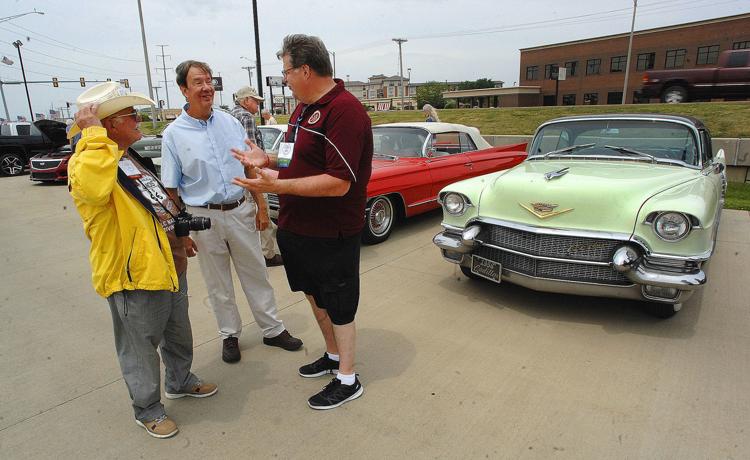 "He has done a great job of keeping a positive attitude not only for himself, but more importantly the employees at the store," said Andy Traeger. "You get people who are negative, but Tim is the one who will be optimistic and keep the attitudes high. So when you say shoes need to be filled, it will be hard to fill his shoes."
Johnson said he and Dan Traeger did not change the name of the dealership because Barker Motor had been around for so long. 
"It was just part of the community and we wanted to leave it that way," said Johnson.
The Barker brothers bought the dealership in 1956 from their father, Alden F. Barker II, who moved to Bloomington from Danville in 1935 to open the Oldsmobile dealership at 407 W. Washington St. In 1945 the dealership moved to 310 N. Lee St. That location was sold in 1971 to  the city of Bloomington, which used it to build its headquarters fire station, and the dealership moved to its current location.
The Barkers expanded the dealership by purchasing the Cadillac franchise for the area in 1978 and the GMC franchise in 1994.