CLINTON — Elba Sanchez Santiago worries about some of the most mundane things at her job.
Once, she found a screw had fallen on a piece of equipment at the Clinton Nuclear Power Station. Discounting the number of improbable circumstances that might warrant use of an emergency diesel backup generator, she ordered Exelon employees to find out where the screw was supposed to be, correct it, and tell her why it came loose.
It is all part of her job as one of the two Nuclear Regulatory Commission resident inspectors at the plant.
"We make sure of every little thing, no matter how insignificant it might appear to be," said Dan Sargis, the other plant inspector, during a tour this week.
Emergency diesel generators are a backup source of emergency power in nuclear power plants in case the plant loses its power supply. The one at the Clinton plant is regularly tested, but has never been put into actual use.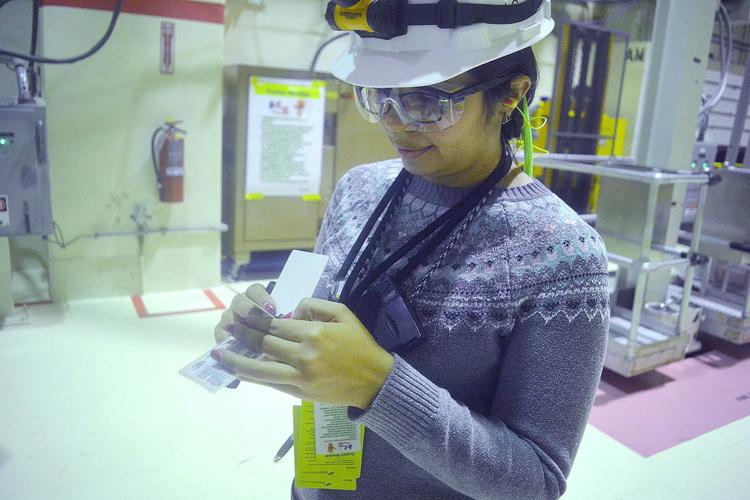 Sanchez Santiago and Sargis tour the plant routinely, looking for anything that could lead to an unsafe situation. They are employed by the Nuclear Regulatory Commission and even when they aren't at the plant, remain on call in case of emergency.
"They are the agency's eyes and ears," said Viktoria Mitlyng, a senior public affairs officer with the NRC.
Inspectors meet with plant management to discuss safety issues, and as part of their routine, walk through the plant to inspect equipment, facilities and operations. While both Sanchez Santiago and Sargis have engaging personalities, few people at the plant know much about them.
"We are independent and can't even socialize with plant employees," said Sanchez Santiago. "We are required to remain objective and in order to do that, we can't be friends with anyone on the site. We come in with that premise and it is required."
They can't participate in Exelon activities or fundraisers. As an added precaution, inspectors are rotated out of their locations after serving seven years.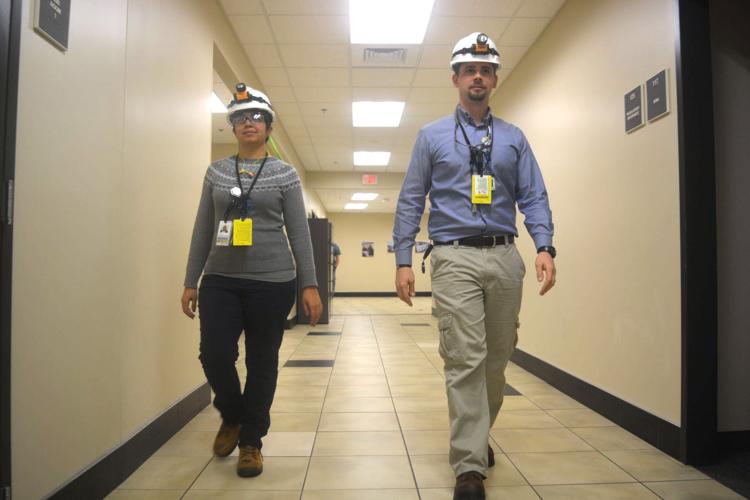 The NRC launched the inspector program in 1978 to improve the agency's oversight by being able to independently verify the performance of plant operators and equipment.
Just like everyone else, the inspectors pass through security checkpoints. Their daily routine includes a visit to the plant's main control room to get information on the plant's status from the operators.
"We oversee absolutely everything and have access to all of Exelon's information, including all of the documents for the operation of the plant," Sargis said.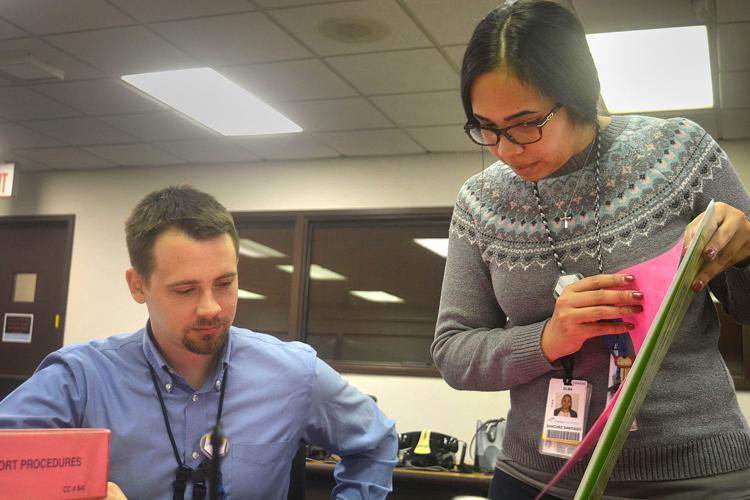 Resident inspectors also observe during emergency exercises. In the case of something unusual, inspectors are the first point of contact for Exelon officials.
"If there is some type of emergency or unusual activity, we would go to the Technical Support Center and assist with dealing with it," Sargis said. "We would be in contact with our regional office and just make sure that everything is being done so that the public is safe."
Plant workers can bring their concerns about plant management or potential issues to the inspectors or submit them anonymously.
Additionally, they are always undergoing training or education on new issues.
"In the case of an event, we have to be the most knowledgeable and need to know where to find information quickly," Sanchez Santiago said. "You have to know what to expect in any kind of situation."
Employed by the NRC, a first-year inspector can expect to start at a salary between $55,000 and $60,000.
"No two days are the same," Sanchez Santiago said. "But the public health and safety of the community is so important and these positions are important. You have to know everything and know who to call when you don't know."