NORMAL — With much fanfare and an improvised drumroll, Illinois State University announced Thursday that Qdoba Mexican Eats, Starbucks and a grab-and-go spot called The Landing will be among new dining choices at the Bone Student Center.
McAlister's Deli is the only current dining option in the student center that will remain when the project is complete.
Of the two remaining venues to be named, one will serve Asian cuisine and the other will be an American grill with burgers, chicken, fries and shakes, according to Bill Legett, ISU's director of event management, dining and hospitality.
Starbucks and The Landing will be located on the east end of the first floor near McAlister's. There will be an entrance to Starbucks from an outdoor courtyard and a stairway from the courtyard to Milner Plaza.
Qdoba will be on the second floor with the other two restaurants yet to be officially named. Legett described them as "fast casual."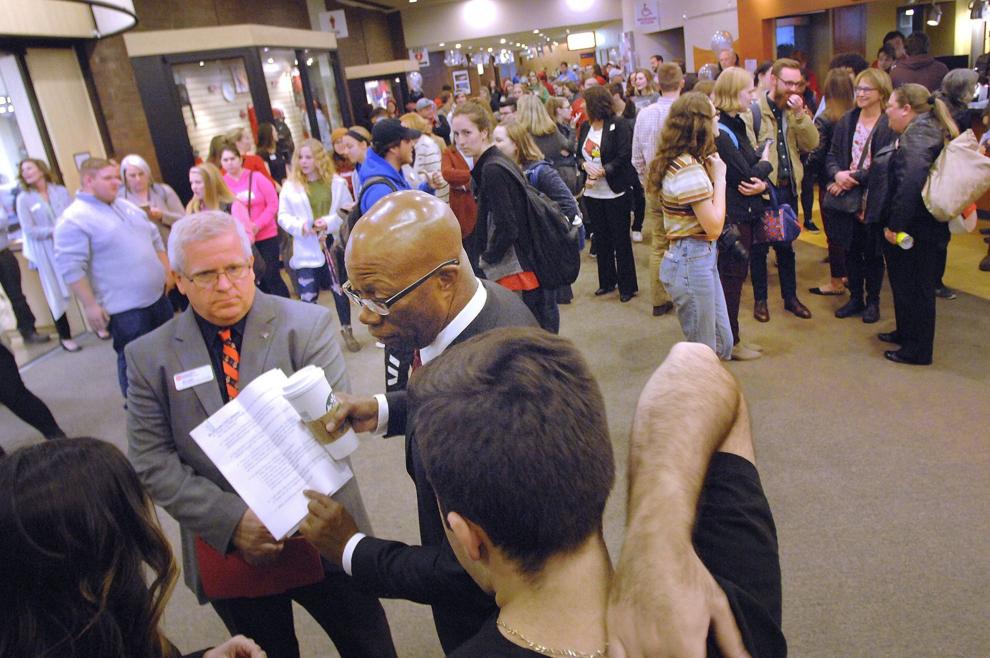 Qdoba and Starbucks are expected to open in mid-March after students return from spring break, and The Landing will open in the summer.
"Things are going to move very, very quickly, especially on the east end," said Legett.
The Brown Ballroom has a tighter schedule: Officials want it done in time for ISU Founders Day on Feb. 21.
A party atmosphere prevailed leading up to the announcement, with silver balloons spelling out "Big Reveal" and music courtesy of WZND, the student radio station. Even Reggie Redbird was on hand — or wing.
Levester "L.J." Johnson, vice president for student affairs, asked, "Can we get a little generic drumroll?" before three student leaders removed the black cloths covering each of the logos for the new restaurants.
"I'll drink to that," said Johnson, holding up his Starbucks cup as that sign was unveiled. But the biggest cheer from students who crowded the west end of the second floor concourse was for Qdoba.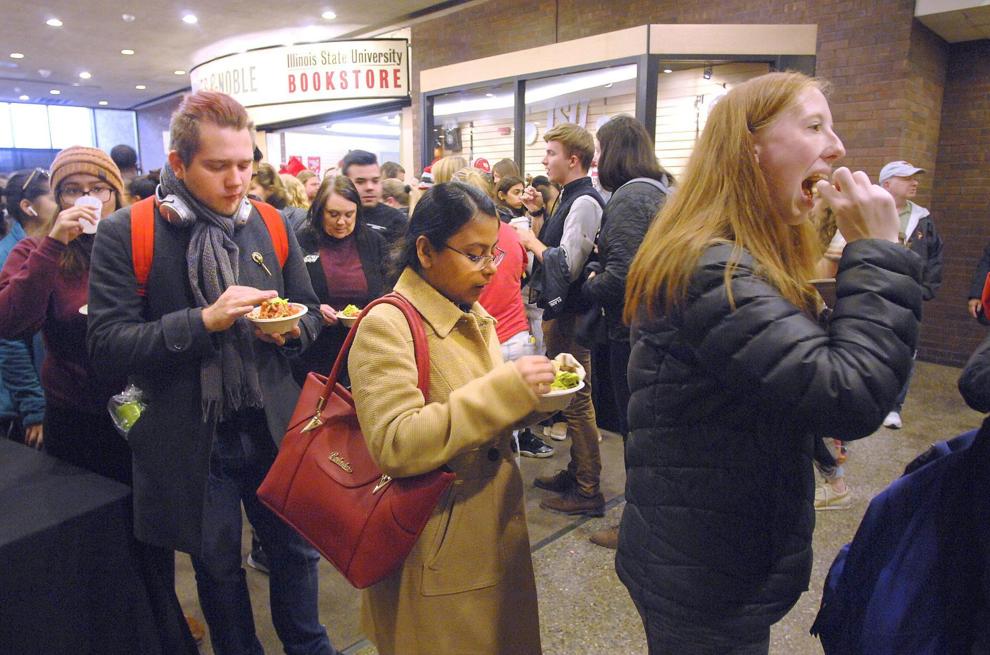 Sophomore Skylar Gustafson, a criminal justice major from Rockford, said, "I was a little disappointed" and had hoped for more than fast-food places.
But Summer Rice, a senior in molecular-cellular biology from Chicago, said, "I am excited to have Starbucks in the student center so I don't have to go all the way to the recreation center."
The Starbucks at the Student Fitness Center is small. The one at the student center will be larger, with indoor and outdoor seating.
As part of the "big reveal," there were free food samples and T-shirt giveaways.
Contact Lenore Sobota at (309) 820-3240. Follow her on Twitter: @Pg_Sobota