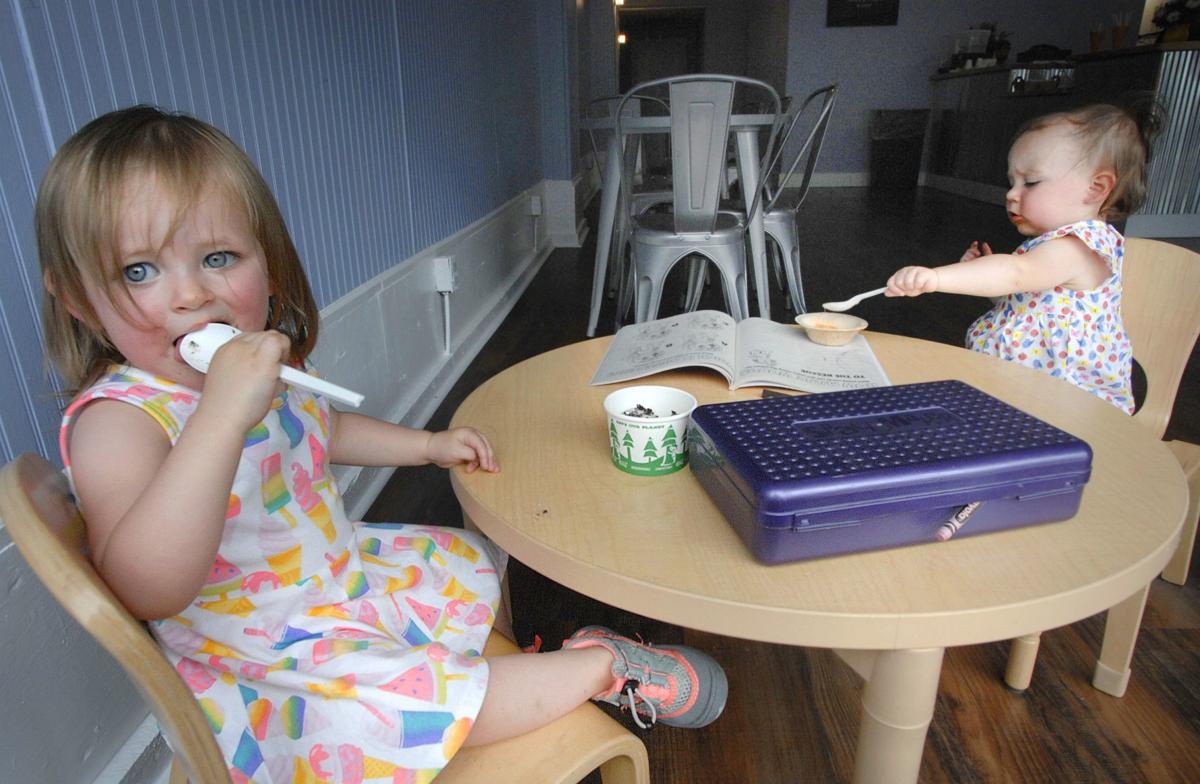 Janet and Brett Mariani opened Main Street Scoop, 403 N. Main St., on May 25. The shop offers a variety of traditional flavors as well as vegan options. 
"Everything is made in-house, including our waffle cones and bowls," said Janet Mariani.
All are made with all-natural ingredients, so there are no preservatives, artificial flavors, or artificial coloring to worry about, the store boasts on its website.
Currently 12 flavors of ice cream are available.
"We will change them out and offer new flavors, but I'm not sure how often," said Janet Mariani. "Our signature flavor is lavender honey."
You have free articles remaining.
She had thought about opening an ice cream parlor for a decade.
"Our daughter worked in a local ice cream shop about 10 years ago and that kind of sparked the interest then," said Janet Mariani.
Prices range from $1 for a baby scoop, $2.50 for kid's scoop and $3.50 for a regular-sized, single scoop. An extra scoop is $2 and a waffle cone or bowl is a $1 extra. Toppings are available for 50 cents each.
The shop is open 10 a.m. to 9 p.m. Tuesday through Saturday and 1 to 5 p.m. Sunday. It's closed Monday.
"I'm excited," said Erica Larkin, who was in the new shop on Wednesday with her 16-month-old daughter, Audrey. "I like that it's nice and close to our house."
Larkin, who operates a craft booth inside 2FruGALS at 415 N. Main St., said she was glad to see the ice cream shop among 14 businesses that have recently opened or are opening soon in the downtown.
Contact Maria Nagle at (309) 820-3244. Follow her on Twitter: @Pg_Nagle