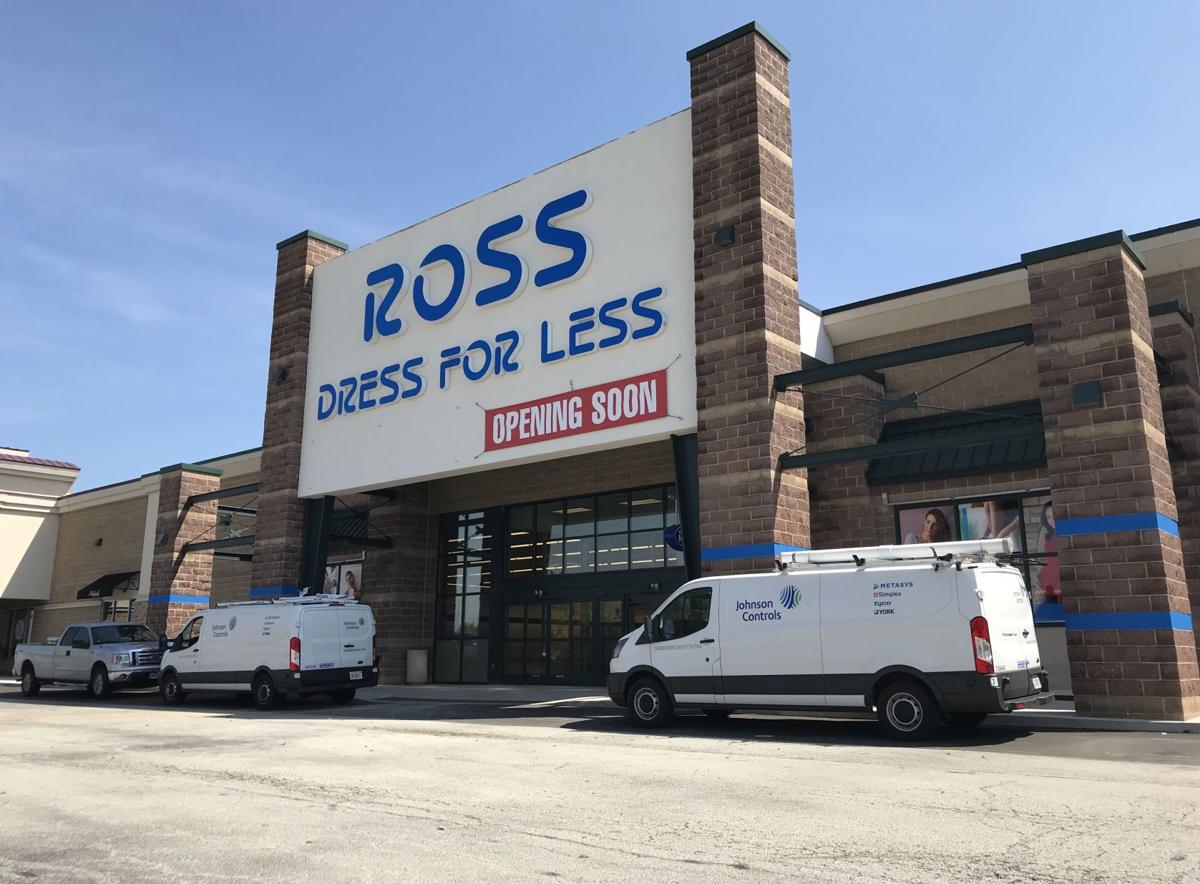 NORMAL — Normal's newest clothing store is almost ready to step out of the fitting room.
"It was completely gutted. You wouldn't recognize it as a Dick's Sporting Goods anymore," said Normal Economic Development Director Sally Heffernan of the space, where Dick's closed in 2016. "They do have their hiring applications online (at jobs.rossstores.com), so that's an encouraging sign."
The Dublin, Calif., company has not yet said how many workers it will hire,  though its website refers to Ross Dress for Less as "the nation's largest off-price retail chain."
"We work directly with manufacturers to negotiate the best deals. ... We love new buys — we keep it simple so we can get the great buys into our stores quickly, which means almost every day," according to the site. "We believe in 'no frills' — no window displays, mannequins, fancy fixtures or decorations in our stores, so we can pass more savings onto our customers."
The chain has locations throughout Illinois, including Champaign and Peoria.
Heffernan said Phillips Edison and Company, which recently bought the shopping center and the adjacent one that includes Petco and Bed Bath & Beyond, still hopes to make big changes, but is currently focused on the clothing store and replacing Fresh Market.
"They are very much looking at a pad site on (the northern) parcel and perhaps another one on the corner in front of the southern-most strip center," said Heffernan.
The centers also include Michael's, Sprint, Shoe Carnival and Office Depot. Shoe Carnival and Office Depot are slated to shrink to make two new spaces, a $1.5 million project; Phillips Edison also planned to do $1 million in fixes at the Dick's space, two $650,000 roof and facade improvements and $333,000 in parking lot improvements and new signage.
Phillips Edison would receive 0.5 percent of sales revenue from the three new tenants for 10 years. That totals $800,000 if those tenants generate $5.6 million in new sales tax revenue over that decade, as the town estimated.
Contact Derek Beigh at (309) 820-3234. Follow him on Twitter: @pg_beigh