Around 1 a.m. April 25, someone smashed the front window and the door at 109 W. Jefferson St., then fled the scene, Bloomington Police Department Public Information Officer John Fermon told me.
He also said that at the former Pantagraph, 301 W. Washington St., on April 4 a passenger in a vehicle grabbed the steering wheel "to be funny" and the vehicle ultimately rammed the building.
That practical joke left behind smashed glass and a mangled entryway. 
Plywood now covers the shattered openings at both downtown Bloomington locations, which are within two blocks of each other and feature early 20th century architecture.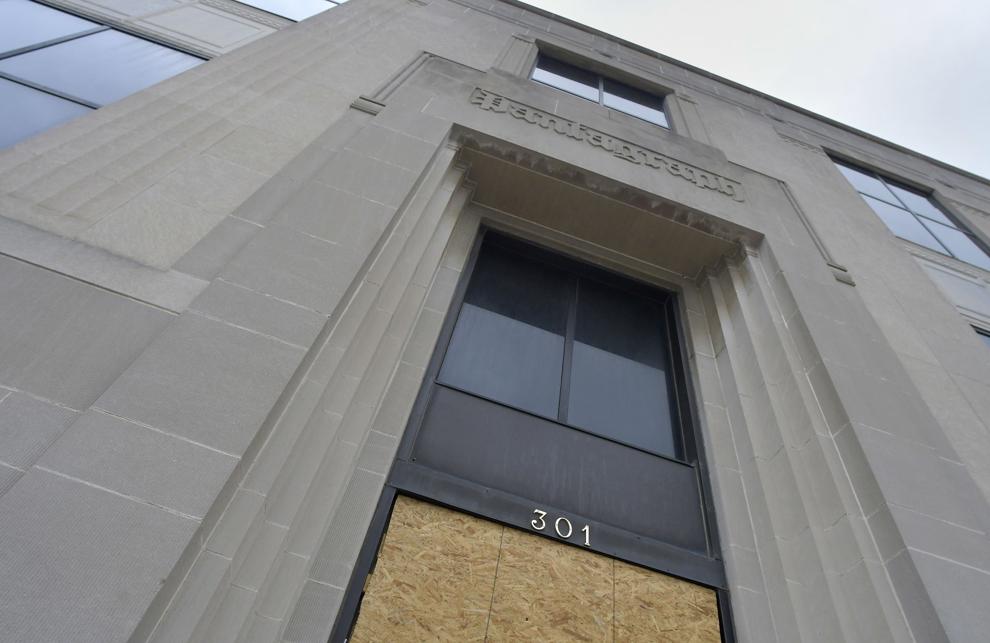 Former Bloomington Mayor Tari Renner at his final city council meeting on April 26 said those moves were "certainly a victory not just for economic development, but also for historic preservation." 
There's also been a raft of occupied storefronts along Main and Center streets in the last 18 months. 
A dozen new businesses opened and seven businesses closed downtown in 2020, Economic and Community Development Director Melissa Hon wrote in an email. One business relocated into the district and one business moved out.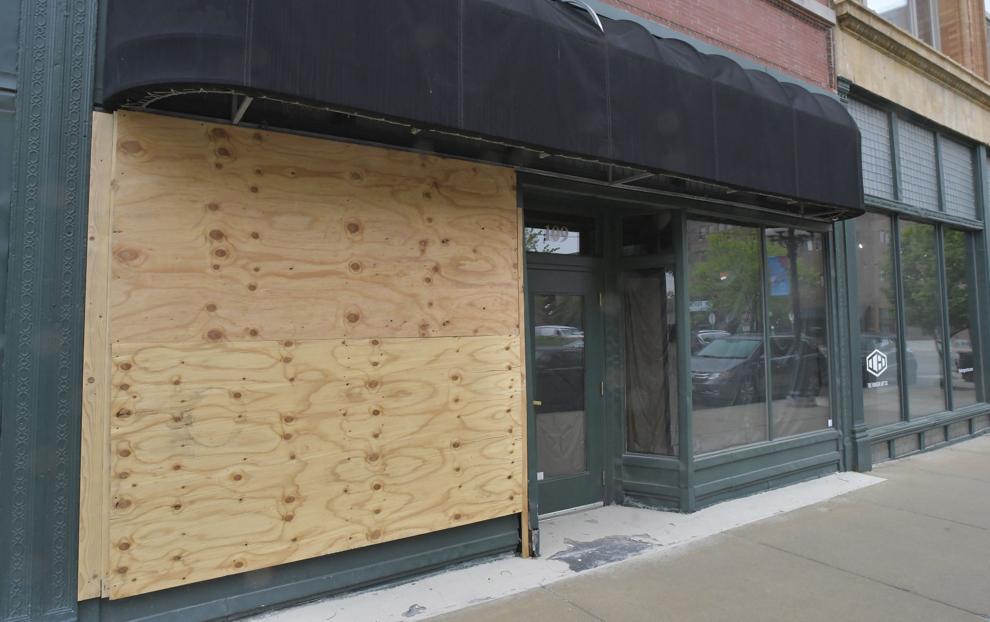 So far in 2021, four new businesses have opened downtown and three have relocated there, Hon wrote. 
While the filling of those spaces marks a victory, it nonetheless falls in the shadow of a 12-count collection of large, vacant, ready-to-be-repurposed historic structures dotting the downtown Bloomington skyline. 
The Pantagraph spotlighted the surplus in February 2020, detailing how a list of empty commercial spaces grew with the closing of two businesses on the Museum Square — Subway in July 2019 and CVS Pharmacy, at 208 to 210 N. Center St., in January 2020. 
Now, more than a year later, many of the buildings mentioned in that story — including the Main Plaza building at 301 N. Main St., the Frontier building, 109 E. Market St., and developer David Bentley's CII East building, 102 S. East St — are still empty.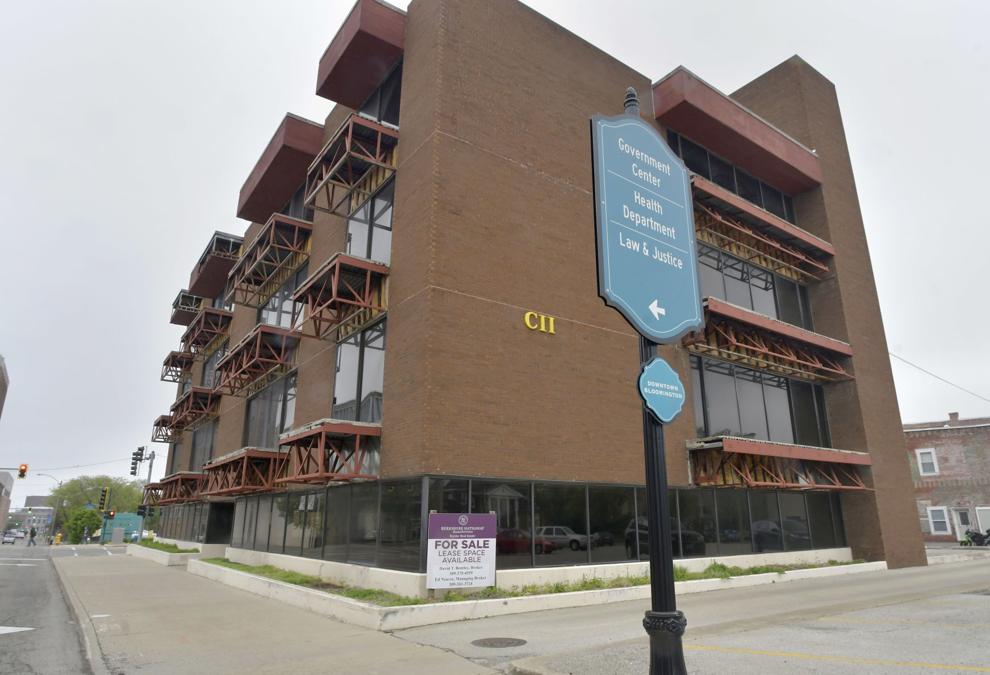 Bentley during a recent phone call told me he's not losing hope on the CII venture, despite years of legal battles with the city over the property's condition. 
---
---
Also still on the list are the Front 'N' Center building, 102 N. Center St., which has stood empty since owner Merle Huff shuttered it in 2006 over concerns about asbestos; along with the former Commerce Bank, 120 N. Center St., and the former Elks Lodge, 110 N. Madison St., both also owned by Huff.
A representative of Huff told me recently that he was retiring and was not interested in commenting on future plans for his buildings.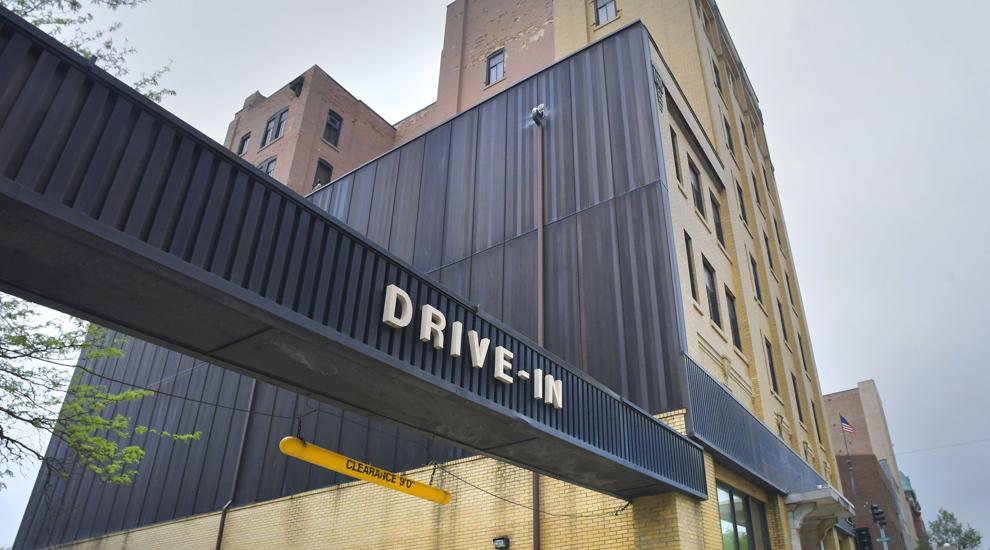 I made contact with Debbie Dillon, the owner, a few weeks ago. She explained the building is still under lease to CVS until June 2022, and that because she lives out of state, seeing to maintenance has not been easy.
"Whenever anything has been told of us, we've taken care of it," Dillon said of the city notifying her of repairs the building requires. She had plans to renovate the top two floors into apartments, but they never panned out.
"If the right person can come in with the right money and the right ideas, it could be the most amazing building," Dillon said, adding that she has considered selling.  
If her building does hit the market, it would join at least three other downtown commercial anchors currently without occupants and for sale.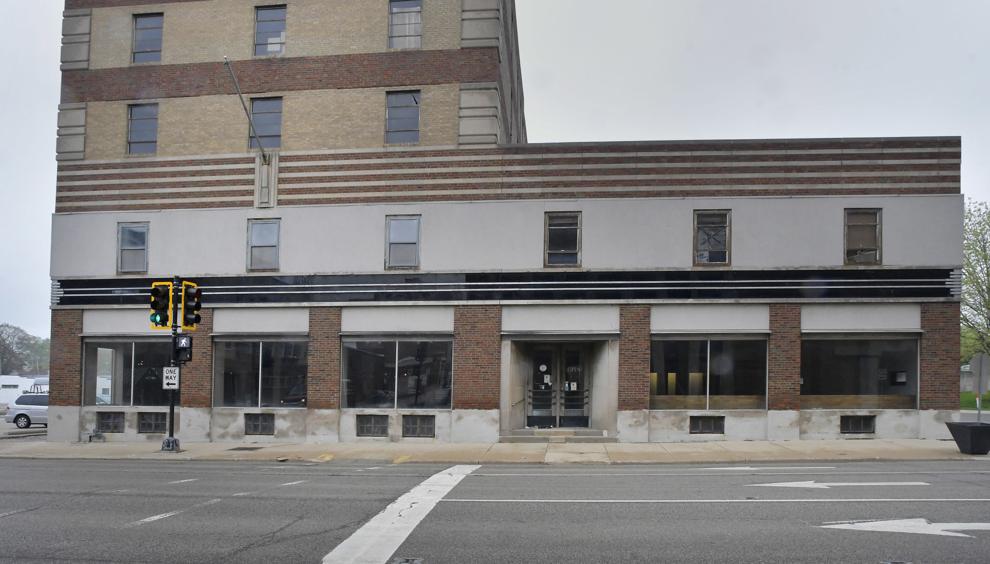 Another space that held a law firm, the three-floor, 6,963-square-foot, Art-Deco-style building at 105 N. Center St., is listed at $528,940.
The former East Street Hardware building, 503 N. East St., was listed at $865,000 after the business closed in 2019. A recent visit confirmed that the building is now totally empty, with all the old fixtures removed. 
"That building has good bones," Tim Tilton, the owner of 200 W. Monroe St. and former president of the Downtown Bloomington Association, reassured me the last time we talked. "It'd be a good candidate for lofts, for housing if you opened up some of the previous windows."
Whoever takes on that challenge or others, a word of encouragement: after acquiring a piece of downtown, acquire some ideas from locals about what to do with it.
And by all means, keep the building upright. 
---
Photos: Touring downtown Bloomington's grand buildings
050521-blm-loc-4timcolumn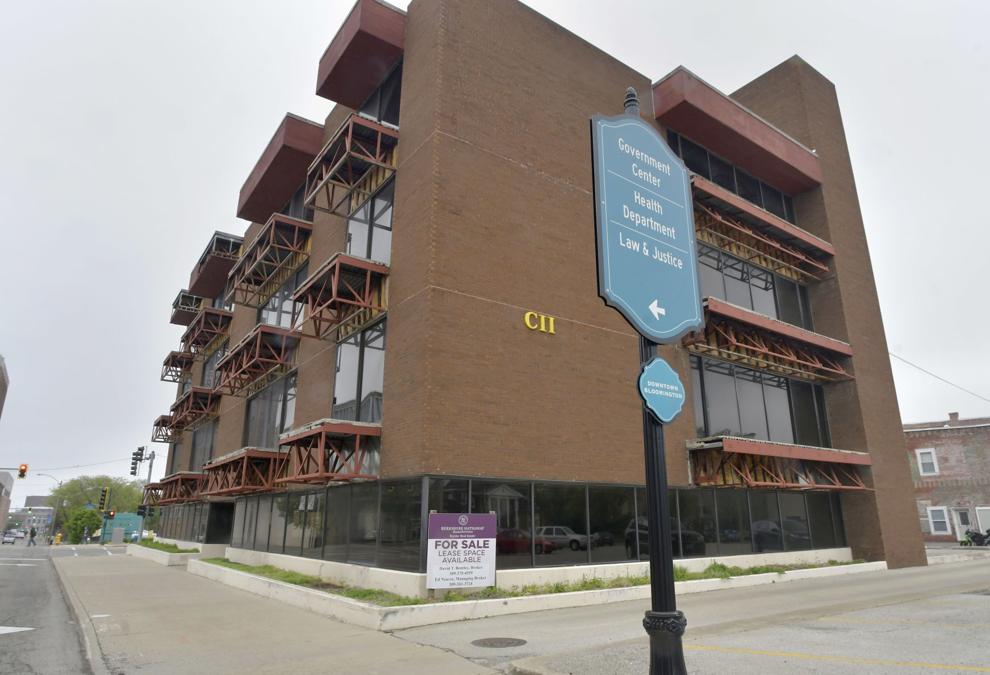 050521-blm-loc-1timcolumn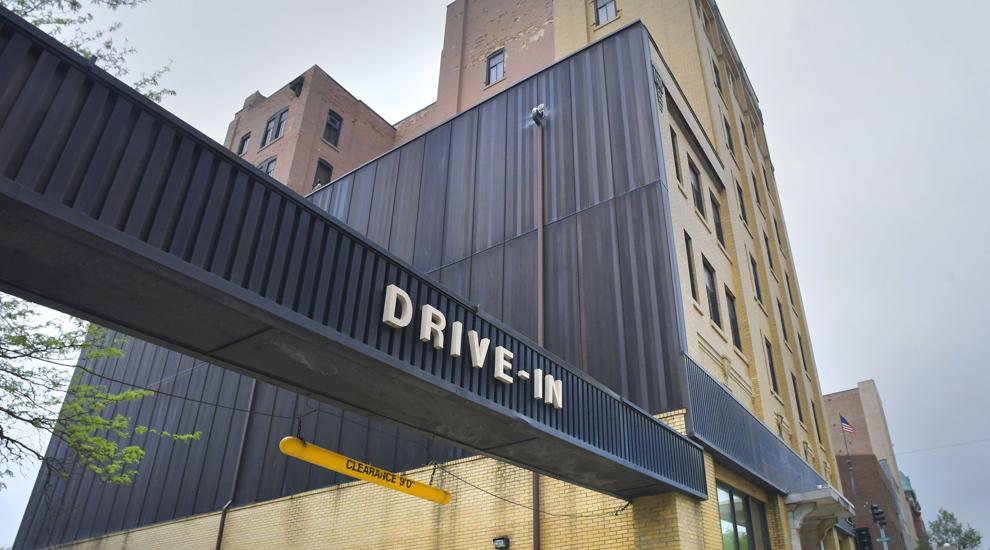 050521-blm-loc-2timcolumn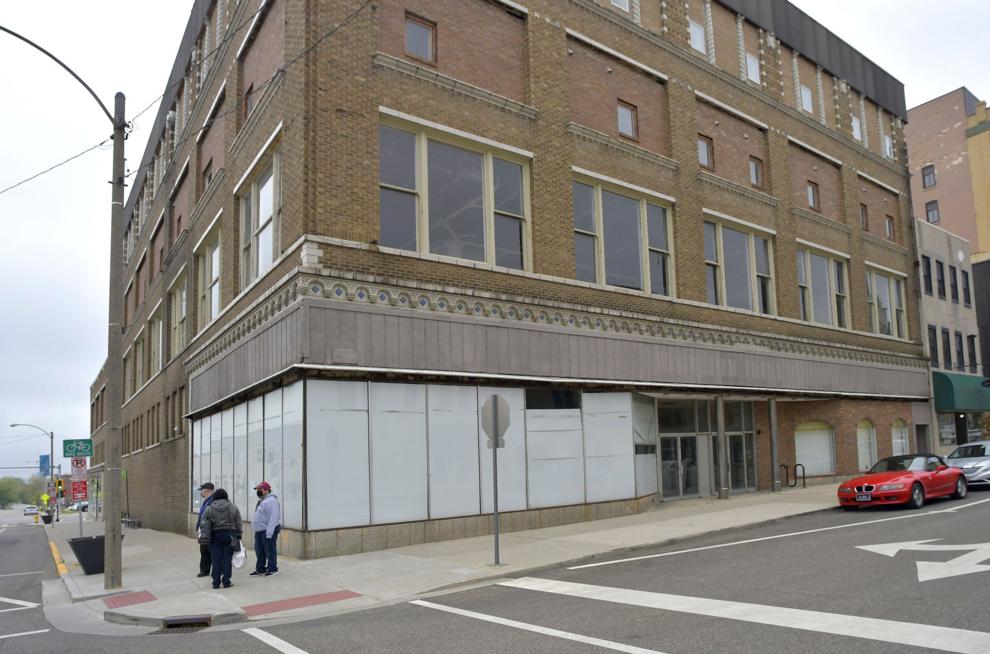 050521-blm-loc-3timcolumn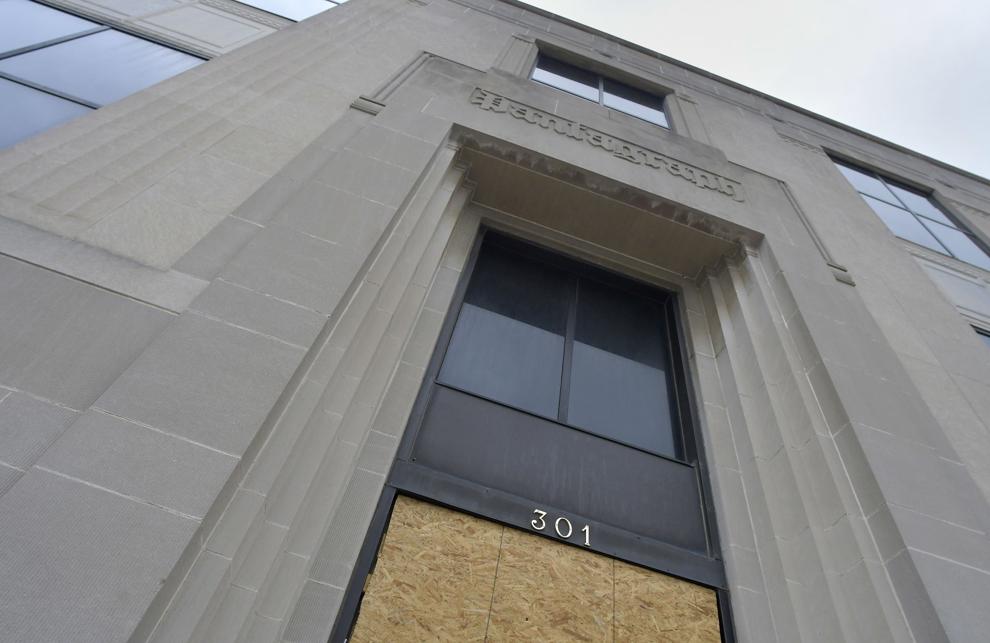 050521-blm-loc-5timcolumn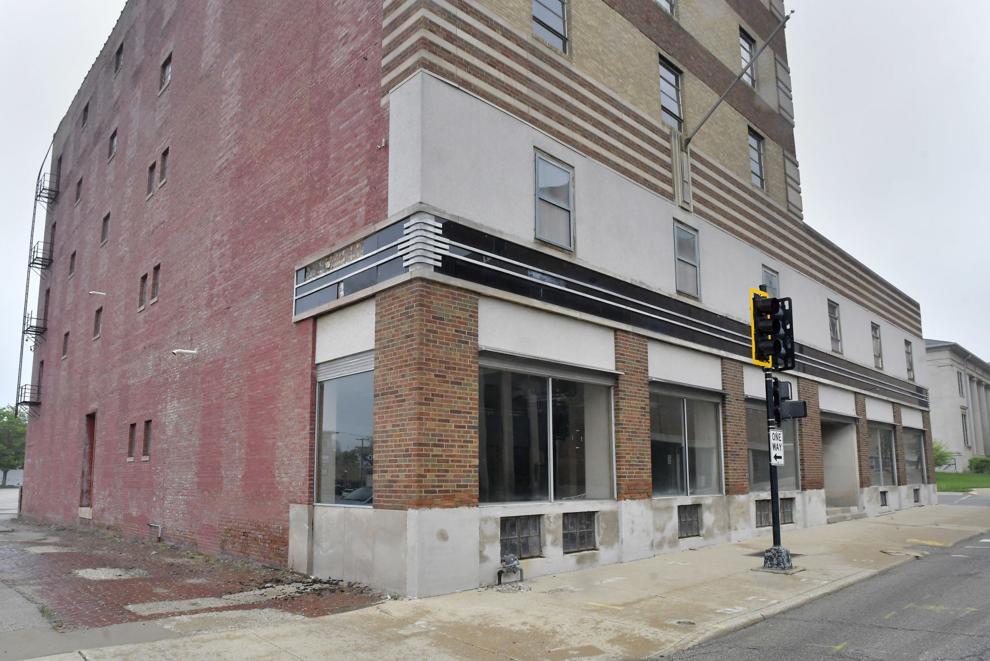 050521-blm-loc-6timcolumn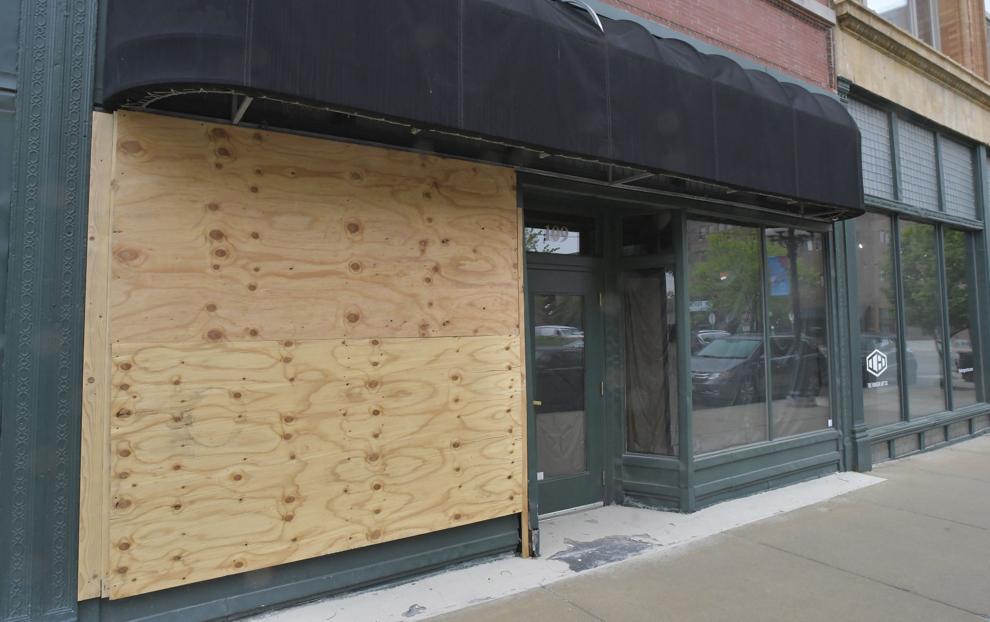 050521-blm-loc-7timcolumn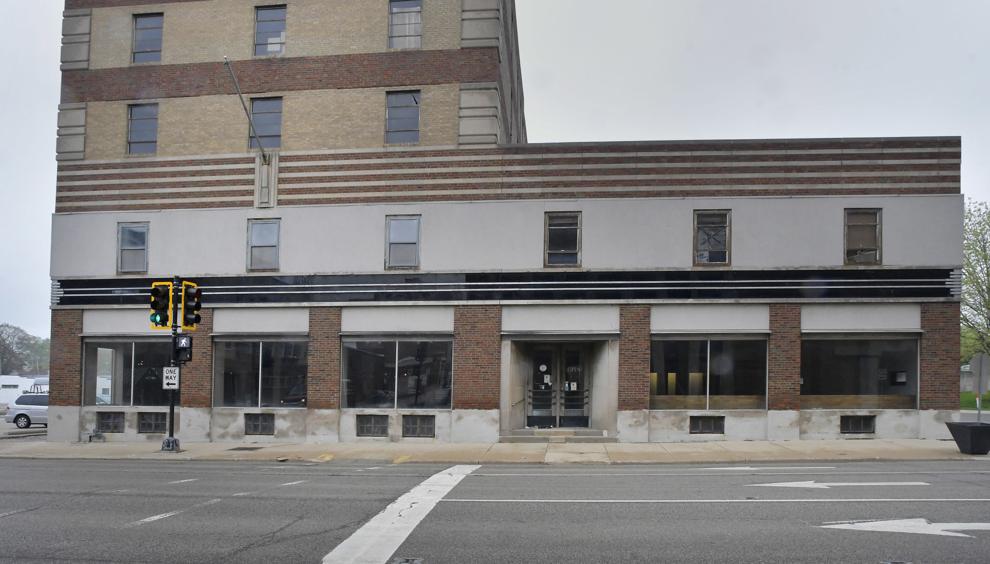 050521-blm-loc-8timcolumn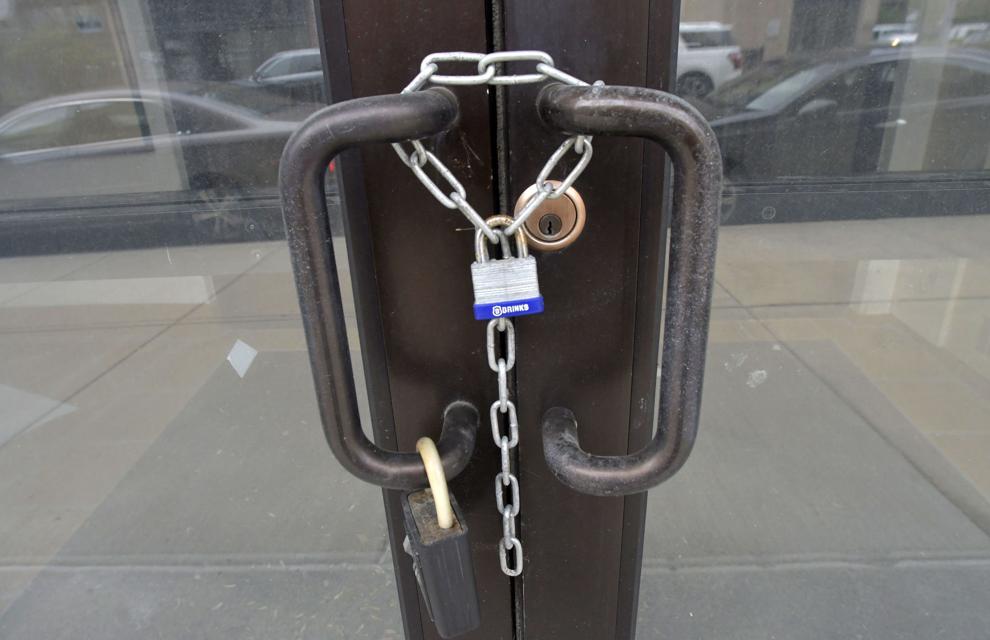 050521-blm-loc-9timcolumn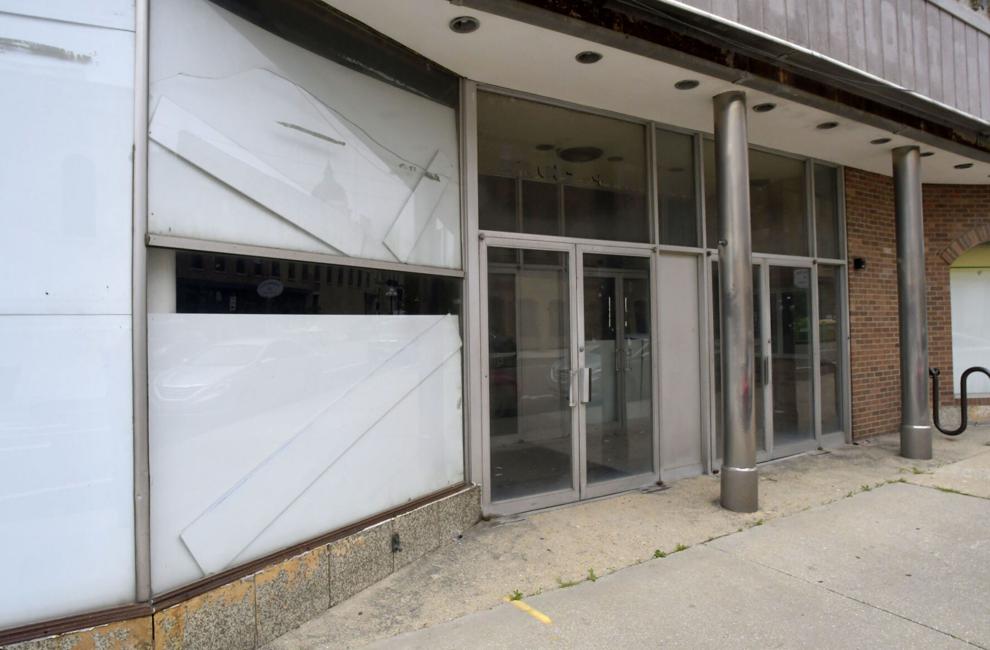 050521-blm-loc-10timcolumn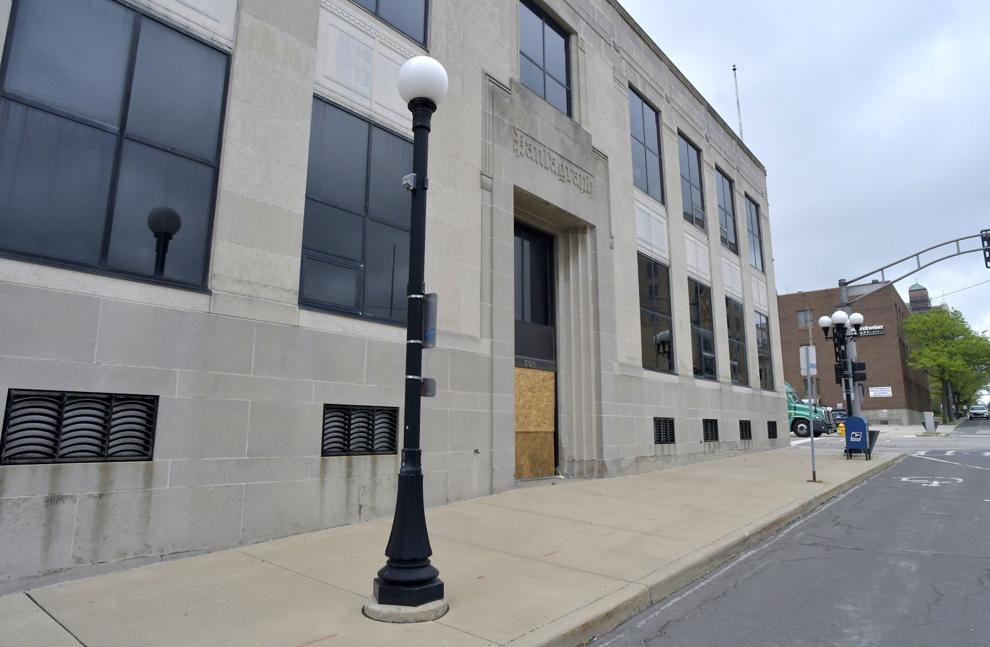 Contact Timothy Eggert at (309) 820-3276. Follow him on Twitter: @TimothyMEggert