NORMAL — Noting small businesses create almost half of the jobs in America, an advocate for them said Tuesday he is looking forward to what he hopes is a bipartisan approach when J.B. Pritzker becomes governor.  
"Our goal is to hold the governor to his campaign promises to help small businesses in Illinois," said Elliott Richardson, the founder and CEO of the Small Business Advocacy Council, a Chicago-based group focused on improving the economic environment for small businesses in Illinois. 
Richardson was the keynote speaker at the McLean County Economic Vision Luncheon, which was hosted by the McLean County Chamber of Commerce at the Marriott Hotel and Conference Center in Normal.
"If you look at the people he has appointed to his transition teams, it's a mixture and a bipartisan group, which includes Democrats and Republicans," he said. "I don't think anyone really knows what is going to happen for sure."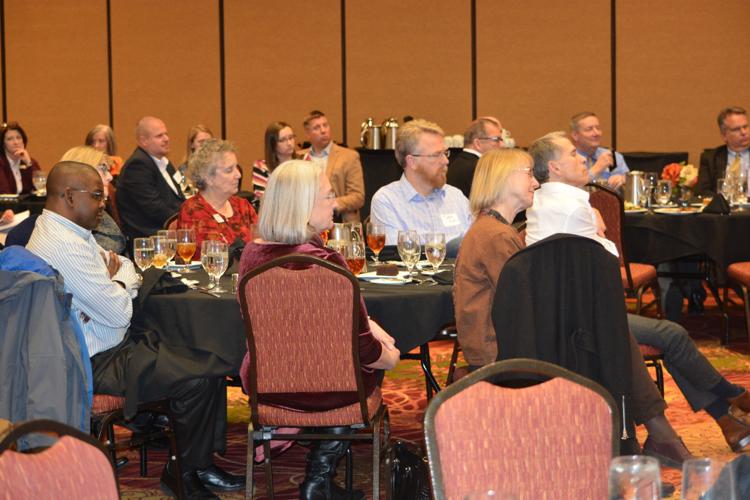 John Walsh, the Chamber's manager of government and public affairs, said he also is anxious to see what the new administration brings.
"We have had a very busy year this year and with a new governor and new faces at the state and federal level, we are anxious to see what happens," he said. "We want to have conversations with them and see what changes result from those talks."
Richardson said he believes there will be a hike in the state minimum wage, which is currently at $8.25 per hour.
"They are talking about some tax credits for that, but small businesses need to be heard on how that will impact them," he said. "You want your employees to do well and make some money, but it also has to be done in a commonsense manner."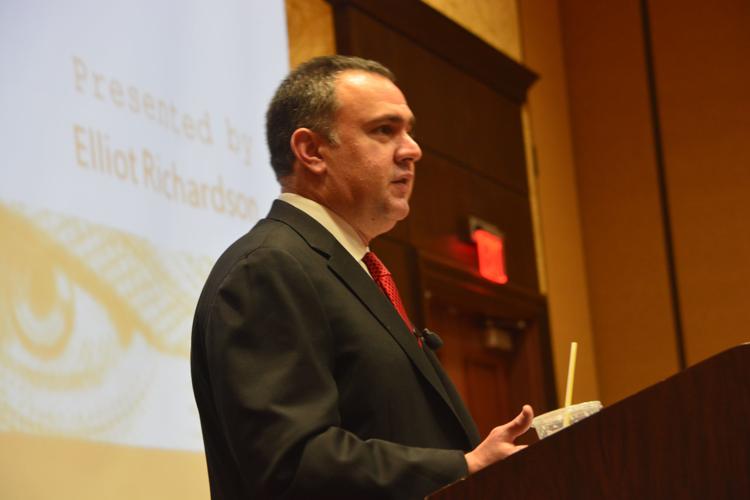 Formerly the owner of a small Chicago-based law firm, Richardson was frustrated by what he saw as the uphill battle facing many small-business owners in Illinois. He said he felt his community had no voice and no representation in Springfield.
To solve that, he launched in 2010 the Small Business Advocacy Council, which he said is a nonpartisan group.
"I think I am more confident going into next year than I have been in the past, though, because it just seems like there were a lot of Republican versus Democrat fights," he said. "I hope that Pritzker can come in and just do what is best for small businesses in Illinois, regardless of who is sponsoring what."
He added that workers' compensation regulation will probably draw a lot of attention in 2019.
"We have improved some things in that area, but there is still a lot of work to be done," he said.
He doesn't see term limits for legislators gaining much traction, though.
"There are problems with term limits in general," he said. "In some states, such as Ohio, for instance, bureaucrats maintain more power than elected officials. It's on my list, but I wouldn't count on it happening."