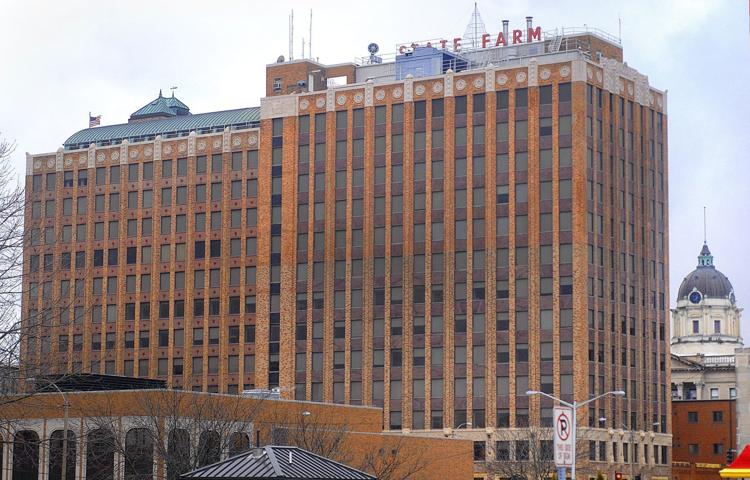 BLOOMINGTON — State Farm employees are leaving the insurer's downtown building by the end of the month as the company redefines itself into a modern workplace, a move that includes condensing its IT departments, realigning management, offering buyouts and redesigning space at its corporate and south headquarters.
State Farm informed Twin City leaders about the decision during phone calls Thursday afternoon. The company plans to continue to call Bloomington home with its 15,000 local employees, State Farm executive Mary Schmidt told The Pantagraph earlier in the day.
The building, 112 E. Washington St., was the first corporate headquarters of the insurance company, founded in 1922. It was also known as the …
"We don't have plans for our employees to return to that (downtown) facility in the foreseeable future," said Schmidt, the company's executive vice president and chief administrative officer. "We have not made any decision about the future of this building, but once the maintenance work is complete we will explore all options for the future."
The 89-year-old building has been a downtown beacon for decades and was the original headquarters of the Bloomington-based insurer. At its peak, the downtown building housed up to 900 employees, including founder G.J. Mecherle and some workers who used roller skates to quicken their deliveries.
The remaining 150 employees will be moved to other State Farm offices in Bloomington by the end of the month, Schmidt said.
"To offer customers a competitive price, we have to have operation efficiencies," said Schmidt. "While it is never easy to close a location, we gave people — in some cases — four years' notice because we wanted to make sure everyone in these facilities has ample time to make personal and professional decisions."
Despite the loss to downtown, local officials expressed optimism about the company's long-term commitment to the community. 
BLOOMINGTON — Bloomington will be absorbing some of the employees being displaced by the closure of the State Farm operations center in Tacoma, Wash.
"It's a loss for our downtown and a loss for Bloomington-Normal. It's an iconic building, and it represents a lot of State Farm history in this community," said Bloomington alderman Karen Schmidt, whose sixth ward includes the building. "I know they have made some very difficult decisions as they strategize about their future, and I also know they have a legacy of being good neighbors in Bloomington-Normal, so when it gets to the point they're deciding about the future of the building, I have every confidence they'll be working with the city… and downtown community to make some wise decisions."
Karen and Mary Schmidt are not related.
"We work with State Farm on a very regular basis, and they are committed to this community and to maintaining a strong workforce here with 15,000 employees. They've continued to prove that," added Kyle Ham, CEO of the Bloomington-Normal Economic Development Council. "Any realignment with office space is just part of a larger plan for them to be efficient and make things work for them."
In May, State Farm announced plans to close 11 facilities across the U.S. over the next four years, displacing 4,200 employees. The insurer planned to move the work to the Bloomington headquarters and its regional hubs.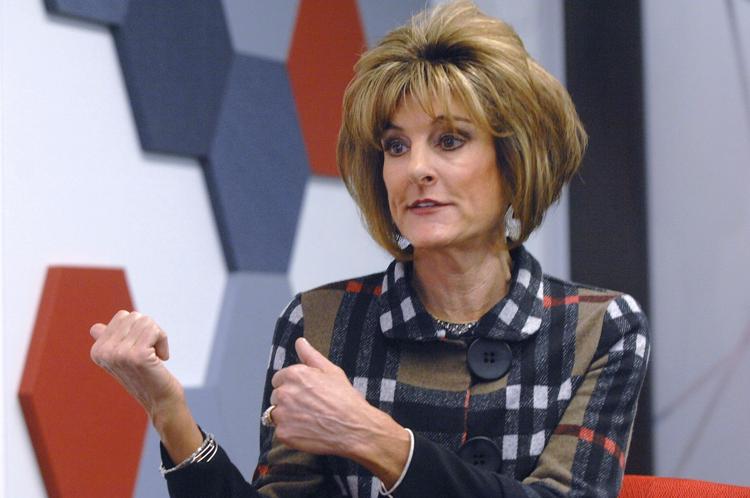 As part of the company-wide restructuring, employees may be moved to different locations or different roles, or may choose to leave State Farm, Schmidt said.
State Farm is in the midst of renovating its corporate headquarters along Veterans Parkway to accommodate large departments and teams, and smaller gathering areas to promote group dynamics and collaboration, Schmidt said.
As part of the changes, the company's three information technology departments have been combined into one. Schmidt did not provide the number of job losses that resulted from the consolidation.
"The majority of our IT is and will continue to be housed at Corporate South, and we're also expanding some of operations in the hubs for the technology areas," said Schmidt.
The IT changes will allow more and faster services, she said. The restructuring has been shared with employees over the past several months. 
"If we don't get this technology piece right, we will not be as competitive as we could be," she said. "So it's critical that we make sure this transformation is successful."
While the building, 112 E. Washington St.,  is not for sale at this time, its size and layout do not align with the workplace model already in place at regional hubs in Atlanta, Dallas and Phoenix.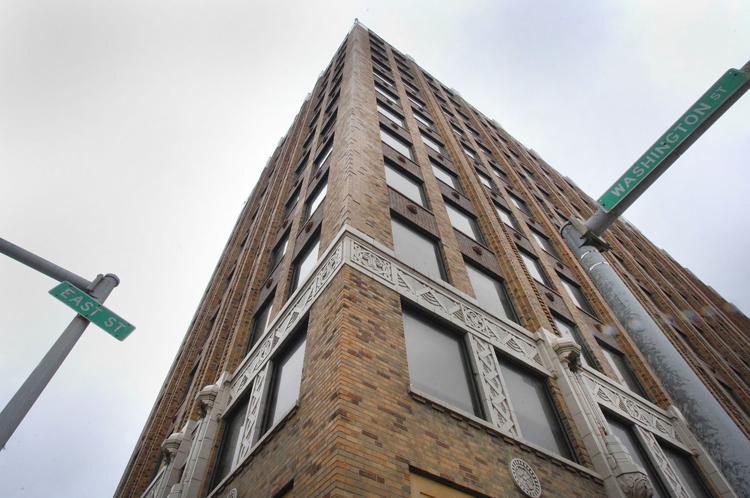 "The downtown building is an important part of our legacy, but we have decisions to make regarding the future of that building," she said. "The downtown building is not conducive for that open, collaborative environment that our employees need in terms of their environment. The space is very chopped up and not conducive to housing large groups of employees."
Since 2015, the company has spent $1.6 million on improvements to the downtown building, 112 E. Washington St., including asbestos abatement and new fire sprinklers and alarms. Schmidt believes the work should be be completed in three months.
The building housed as many as 300 employees in the last couple of years, she said. "We've got 15,000 employees here in Bloomington, so the number of employees that we could ever house in that facility is not significant compared to our total employee presence here in Bloomington," Schmidt said.