ILLINOIS STATE
Supply and demand: Normal student apartment construction slowing down
'Developers aren't that hungry to build new. I don't know that we can support more supply'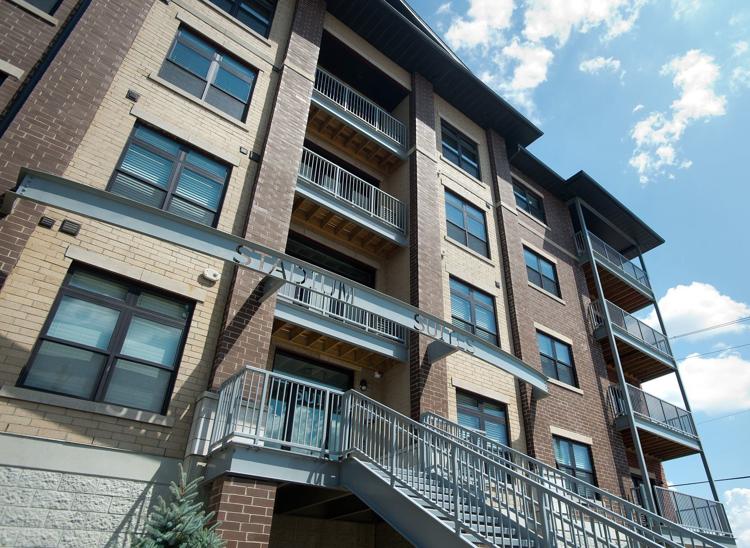 NORMAL — After years of consistent expansion, Normal's student apartment market appears to be slowing down, and those involved think it may be healthy despite the obvious impact on the local economy.
"There are 431 new construction beds opening (this month) for the (Illinois State University) campus, and that has shifted the supply and demand," said Andy Netzer, general manager of Young America Realty, a Normal-based company that oversees hundreds of units near ISU. "Developers aren't that hungry to build new. I don't know that we can support more supply."
Netzer's assessment squares with what town officials are seeing: The next wave of construction off-campus has gone missing, with a couple notable exceptions, after years of new construction without a significant enrollment jump.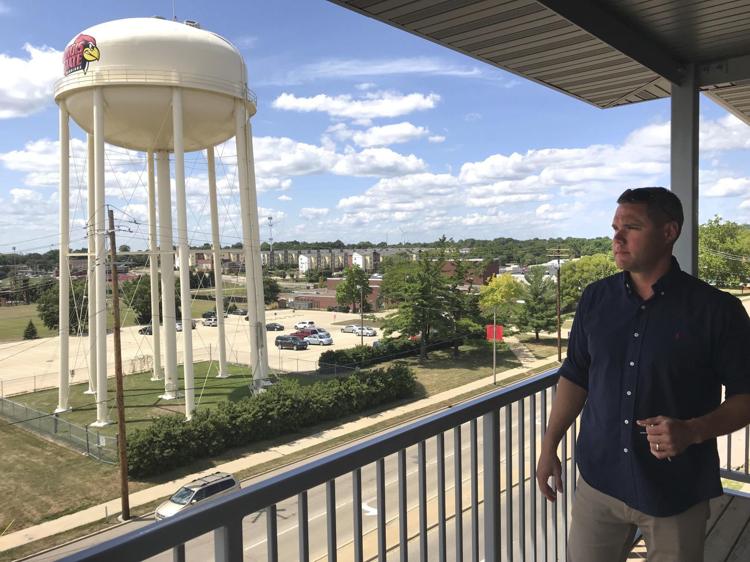 They hope that also means developers will continue to revive existing residential properties.
"Behind single-family (homes), the number one permit that we issue is multiple-family remodeling on existing buildings, so they are doing that," said Inspections Director Greg Troemel.
"It's a nice reinvestment in existing stock so we don't end up with properties that are blighted," added Town Planner Mercy Davison.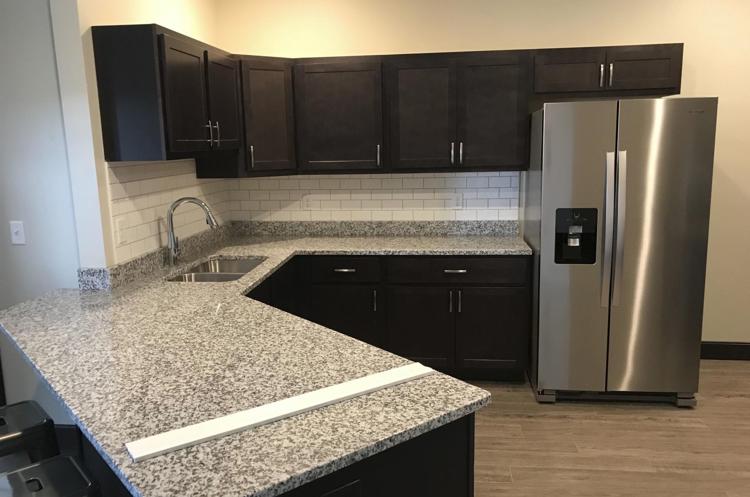 Davison said the town has seen some parents buy homes near campus for their kids to live in while they attend ISU, and those often become nuisance properties. A more affordable apartment rental market could make that less attractive, she said.
"There was a period (student housing) was starting to feel like it was bleeding out" beyond desired geographic boundaries, "and now it's tightening up a little more," said Davison. "There doesn't seem to be some pressing need for any specific kind of new housing that won't be addressed."
The university also appears comfortable with the trend.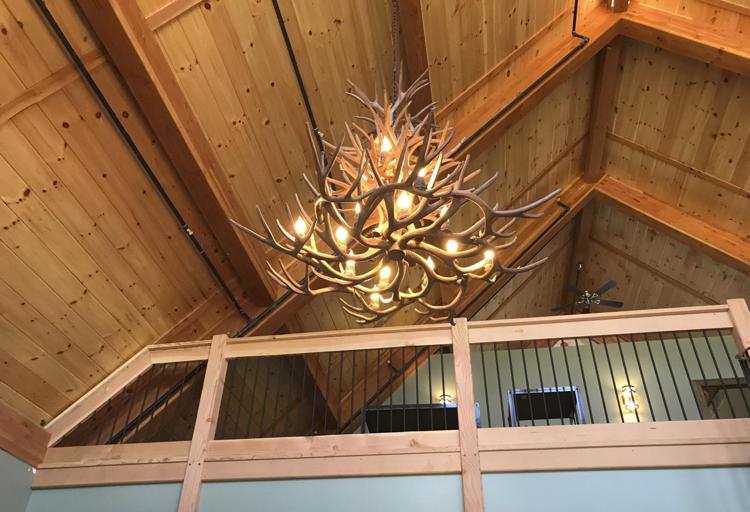 Stacey Mwilambwe, director of University Housing Services, said luxury apartments don't affect their housing outlook much because for the most part, freshmen and sophomores use university housing and older students opt for pricier off-campus options.
That means that despite the apartment boom, university housing units continue to be 100 percent full, said Mwilambwe — though that may be related to the demolition of the south campus residence halls off of Main Street.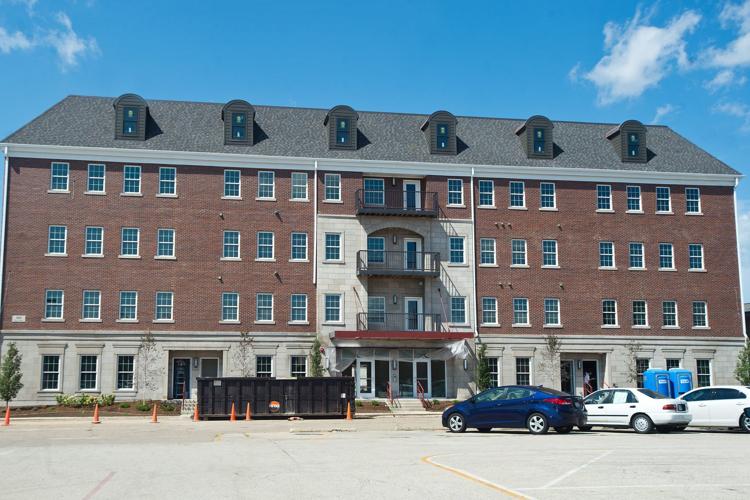 The university has no specific plans to add housing, she added, though a recent consultant study showed a need. Those units likely would be much more affordable than the luxury apartments at many off-campus buildings.
The two newest apartment projects in Normal aren't near the ISU campus: The Park at Constitution Trail Centre, an 85-unit, 13-building complex, is planned east of the AMC Classic Normal 14 movie theater, and three 16-unit buildings will be added to the Lofts Northend at Raab and Parkside roads near Heartland Community College.
"I give the people at The Park credit. They have a floor plan that lends itself to, if the student market is soft, basically it's a townhome," said Troemel.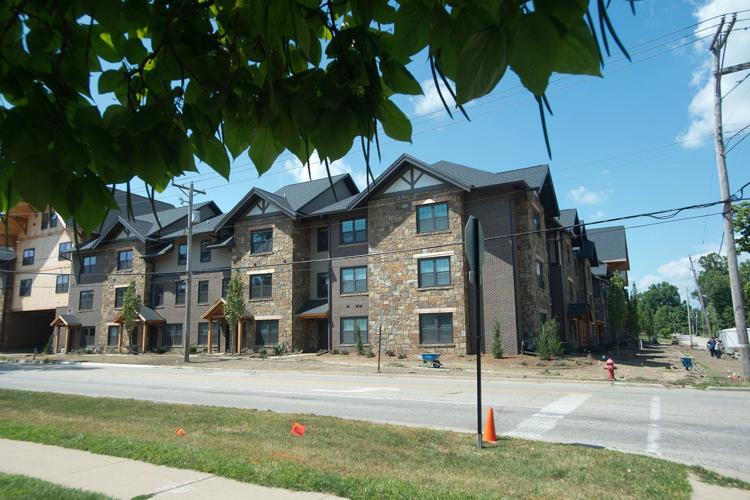 Netzer said regardless of the slowdown, student housing is likely to continue to be the best use for many properties near campus.
"The highest and best use for so much of the land up here is habitational," he said. "I'm not sure I could think of anything that's turned into something that's not housing."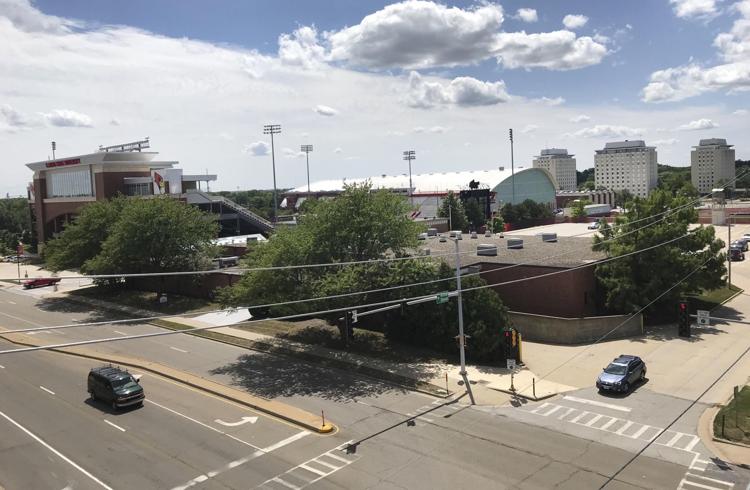 Young America is managing all three buildings opening this fall near the campus. They are:
• An $18 million, 263-bed, 67-unit expansion to The Lodge on Willow Street with a fitness center and three luxury suites with loft ceilings and antler chandeliers. The building also has solar panels on an east roof, a first for Young America. The building is partially owned by Young America owner Ralph Endress.
• The 84-bed, 24-unit Stadium Suites across the street from University High School and near Hancock Stadium. Netzer said he especially likes the sign above the front door, which mimics the pressed metal above the entrance to Hancock. Brown Enterprises owns the building that replaced an abandoned convenience store.
• The Summit, a 25-unit, 84-bed complex at 602 Dry Grove St. owned by Sauder Enterprises. Co-owner Ed Sauder told The Pantagraph he hoped the building would reflect ISU's aesthetic, and Netzer said its brick and stone appearance does just that. The complex replaces two smaller apartment buildings.
---
Want to see more local news like this?
Our Daily Headlines email is for you! Delivered daily at 7:30 a.m., you'll get the local stories you need to see directly in your inbox.
I understand and agree that registration on or use of this site constitutes agreement to its user agreement and privacy policy.
---
Contact Derek Beigh at (309) 820-3234. Follow him on Twitter: @pg_beigh