Like many industries amid the first crescendo of the coronavirus pandemic, air travel was abruptly constricted in an effort to combat the spread of the virus. And now, like many industries in the nearing-the-end-of-the-pandemic economy, air travel is slowly taking off again.
"Back in March the world and the country came to a halt — people were cancelling their trips and we had a lot of empty airplanes," CIRA deputy marketing director Fran Strebing said in an interview. 
"People are now coming out of what has pretty much been a year-long stay at home," Strebing said. "There's a lot of pent-up demand to get back to what people see as normal."
CIRA hosted only 183,190 total passengers in 2020, recording a 56.5% reduction from 2019, according to data shared with The Pantagraph. 
Three months into 2021, the airport has logged 54,109 total passengers. That's still down 32.6% compared to last year's first quarter, but the figures are also up nearly 5,000 passengers from March 2020.
"We do expect a recovery," CIRA executive director Carl Olson said. "It will probably take two to three years to see the same growth foundation that we had pre-COVID."
"We were on positive projection for growth, then 2020 torpedoed that," Olson said. 
Flights so far this year have been split at about 85% leisure and 15% business, which Olson said represents a "real shift" in travel. Typically there's  a 50-50 split between passengers traveling for leisure and passengers traveling for business. 
"CIRA is experiencing kind of the same thing as all airports — little to no consistent business travel, offset by strong leisure demand," Olson said. "We're seeing business travelers, whether going remote or to the office, are reticent about returning to the skies, balanced with that pent-up demand for finally visiting family or going on vacation."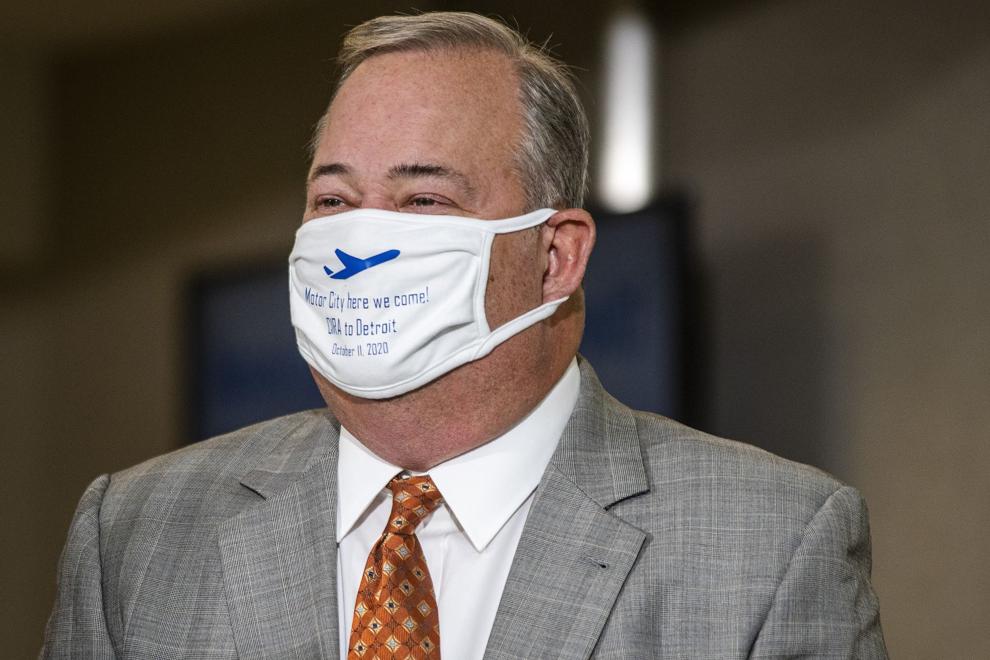 Strebing said the industry has changed, but it "always was evolving," and CIRA is "optimistic that things will continue to improve" as Illinois and the United States make progress with vaccinations and reopening. 
Despite some changes, she said, the airport through the pandemic was able to maintain four airlines  — Allegiant Air, American Eagle (American Airline's regional affiliate), Delta Air Lines and Frontier Airlines — that offer nonstop, direct flights to southern, western and northern states. 
Figures from the first quarter show Delta's flights to Atlanta and Detroit carried 15,946 passengers, while American Eagle's flights to Chicago and Dallas-Forth Worth carried 14,885 passengers.
Allegiant's flights to Orlando and St. Petersburg-Clearwater were at 13,684 passengers. Frontier's flights to Denver and Orlando were at 8,187 passengers.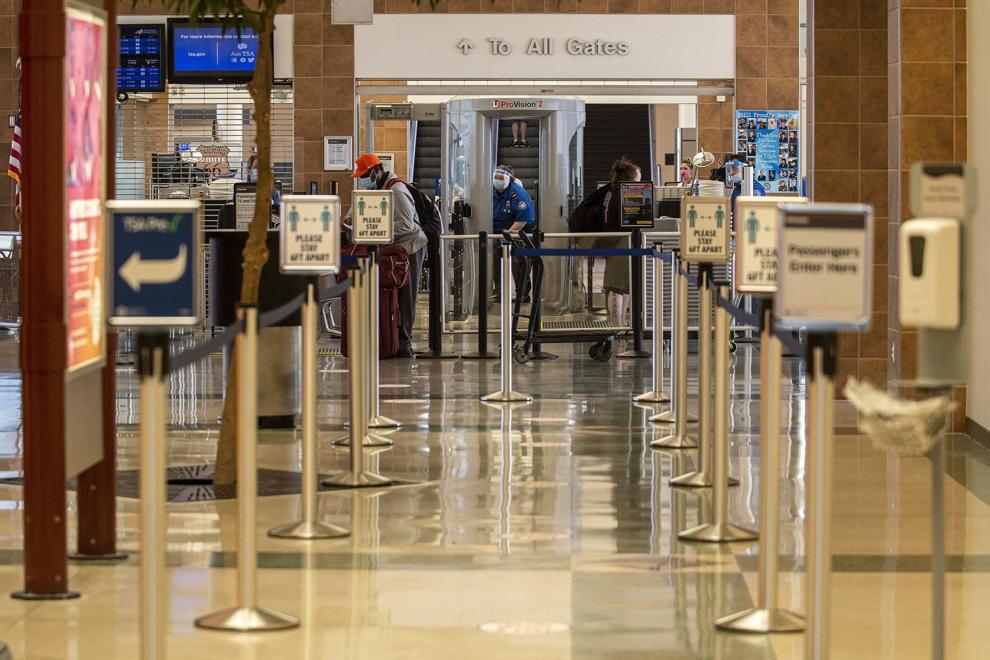 Olson said the trend toward leisure-only travel likely won't last. Even with some national and local companies, like State Farm, moving toward a hybrid workplace model, he expects business travel will return to normal levels. 
"How fast and how much is a matter of time, we don't know that yet, but it is going to recover and come back," Olson said. 
Being in a "strong and diverse local economy," featuring hospitals, universities, finance, insurance and manufacturing, also helps with that recovery, Olson added.
Another driver for business travel is electric vehicle maker Rivian, which worked with CIRA in 2020 to restore Delta's direct service to Detroit. Rivian at one point was headquartered in Livonia, Michigan, and continues to operate a facility in Plymouth, Michigan. 
"Rivian and the auto industry also support other national and international travel," Olson said. "It's doing very well. We're very pleased with the results and have expectations that it will continue to do well."
---
Contact Timothy Eggert at (309) 820-3276. Follow him on Twitter: @TimothyMEggert