BLOOMINGTON — As cars, trucks and snowplows swept past on nearby North Veterans Parkway, the ribbon was officially cut Tuesday morning on Bloomington's first adult-use recreational marijuana dispensary. 
Both dispensaries operate under the Beyond/Hello brand. Medical patients can still use the Bloomington facility, but they will have to pay the notably higher recreational tax rate. 
Beyond/Hello officials said Tuesday early transaction data from the Normal location suggested the company could sustain two locations in the Twin Cities area. 
"What we see here in the local community is the demand for cannabis," said Bryan Lloyd, vice president of retail operations. "Yes it's a small community, but also large at heart when you talk about the need and the want [for cannabis]." 
Lloyd said patrons can expect a focus on customer-spirit and experience, with budtenders available to offer advice and a consistent supply of cannabis products as they navigate the retail space. 
"We understand the need of our customers, we understand the top-selling brands and we know what those look like," Lloyd said. "We wanna make sure we always have the right product and don't ever lose a customer because we don't have the right product on our shelf." 
Initial reviews from customers were positive. 
"It's never like a bad moment in customer service. Everybody has good, positive attitudes," said Tyler White, 26, of Bloomington. "They have some pretty good strains here." 
White, a recreational customer who left the dispensary with two types of flower, said it is a more convenient location for him than Beyond/Hello's Normal dispensary, 501 W. Northtown Road.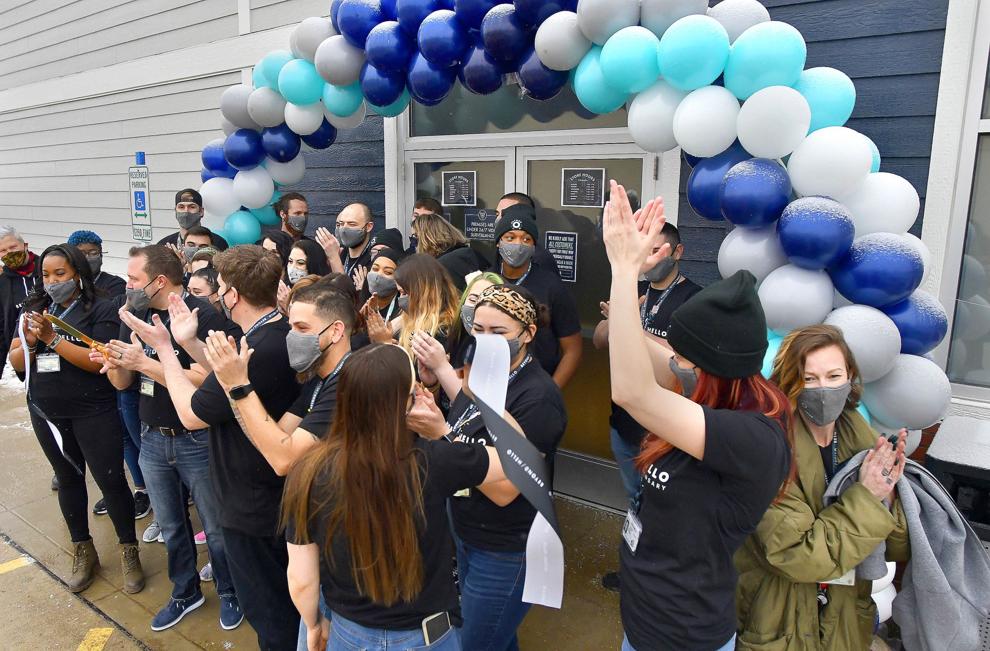 "This location might be more busy than the other location," White said. "But it's a good source, and especially around here it's kind of hard to find recreational [cannabis]."
Dispensary officials said the 118 Keaton Place location was a key spot to open shop. 
It has visibility and accessibility from the heavy-traffic North Veterans Parkway, offering a chance to contribute to the economic health of the retail, dining and lodging corridor utilized by both Bloomington and Normal residents.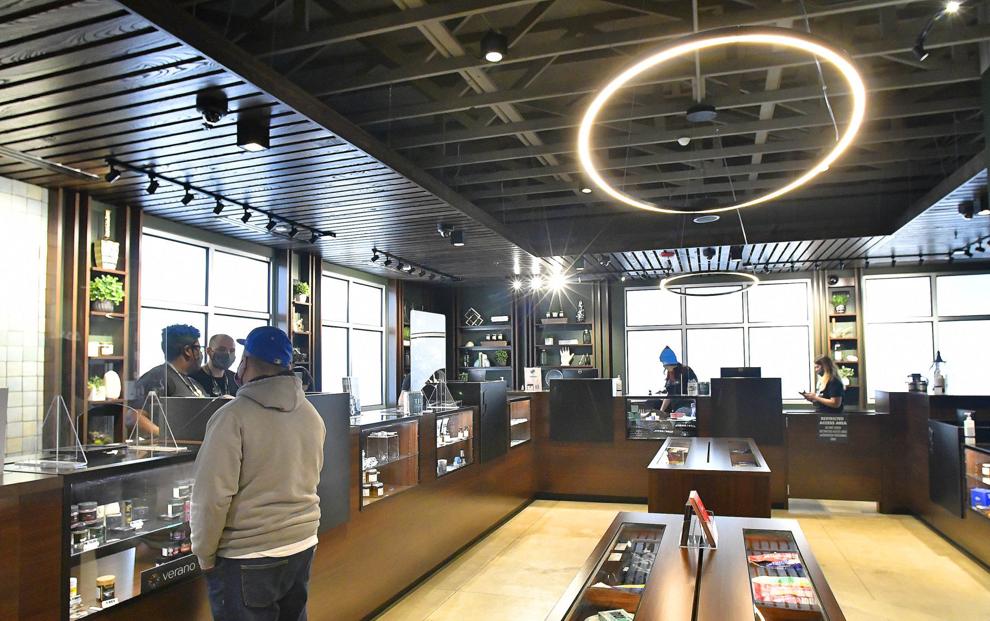 Ward 5 Ald. Joni Painter said filling the empty building is "a good thing," after the fast food restaurant vacated it in March, and that "time will tell" on the lasting economic benefits provided by sales at the dispensary.
"I do know that liquor sales in the twin cities have gone through the roof, mostly due to COVID 19," Painter said. "I imagine cannabis sales will follow the same trajectory."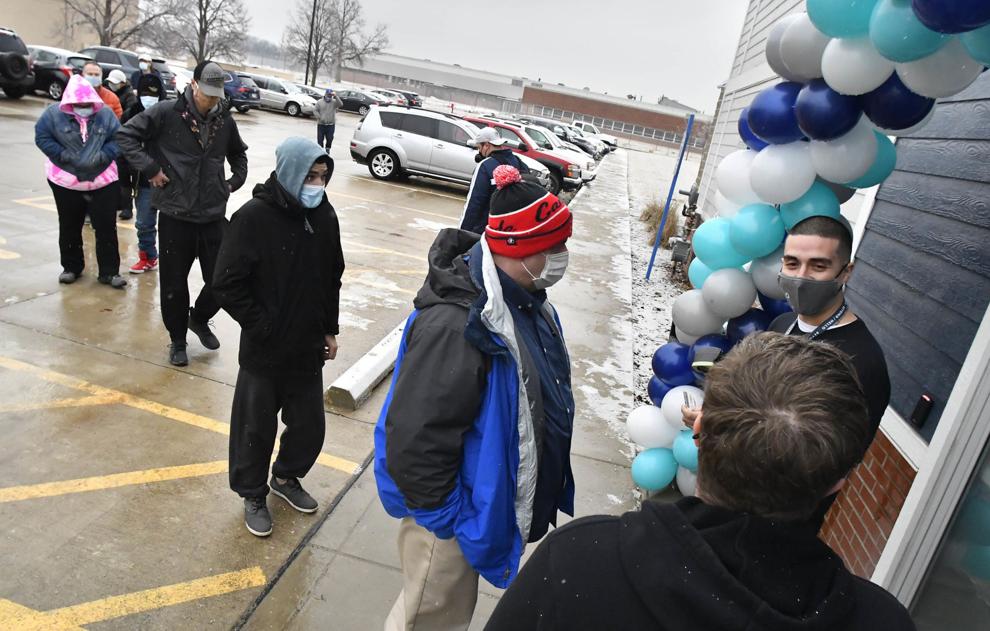 Through December, the state has collected more than $175 million in tax revenue from adult-use sales, according to the Illinois Department of Revenue.
In addition to its 2.5% home-rule sales tax, the city can also charge a 3% tax on each transaction at a dispensary. As of now, it's too early to say how much cash in the city's coffers will come from recreational marijuana sales. 
Even still, the city can also depend on the dispensary as a stable source of revenue because it holds half the available special use permits to operate in within city limits. 
According to Lloyd, the limit is a "huge advantage" for the company.
"Having limited licenses around the area not just allows us to capitalize on the market, but really be the brand for the local community and go-to for the customer," Lloyd said. 
The location will also be a major job creator. There are currently about 30 people employed, with plans to hire 10 to 15 more. 
The dispensary will be open daily from 9 a.m. to 8 p.m. 
What is Illinois known for? Here are 9 things — good, bad and in-between