State Farm is committed to the health and safety of our associates as well as limiting interruptions to our customers, and we have plans in place to do both. Out of an abundance of caution, State Farm is taking additional steps to keep our employees safe while continuing to serve our customers. In response to concerns about the spread of COVID-19 Coronavirus, we are implementing social distancing in the workplace and instructing employees who can to work from home. Employees who are not equipped to work from home are urged to speak to their leaders about paid administrative leave. We are also extending business travel restrictions through the month of April.
To the best of our knowledge, we have no known confirmed employee infections. We are actively monitoring this changing health issue and evaluating our response to it. In communities like DuPont, Washington, where we have an operations center, we are implementing an immediate 2-week facility closure. We do not want to contribute to the possible spread of the virus. This is a rapidly changing situation and the decisions we are making balance those health concerns with our obligation to continue to serve our customers. We will communicate all workplace decisions to our employees first, and provide public updates as appropriate.
We know COVID-19 is top of mind, and we are committed to the well-being of our employees and the communities where we live and work. We ask for patience from our State Farm customers as they may experience increased hold times while our team works to serve them in multiple ways.
Customers who need to connect with State Farm can do so through the following ways:
· Through our mobile app or statefarm.com. You can manage your policies and accounts, pay your insurance bill, file and track a claim, or connect with us.
· By phone. You can make a payment, file a claim, manage your account balance or ask a question.
---
A look back at State Farm Insurance in Bloomington in 12 photos
Sounds of Riveters' Hammers and the Grinding of Cement Churners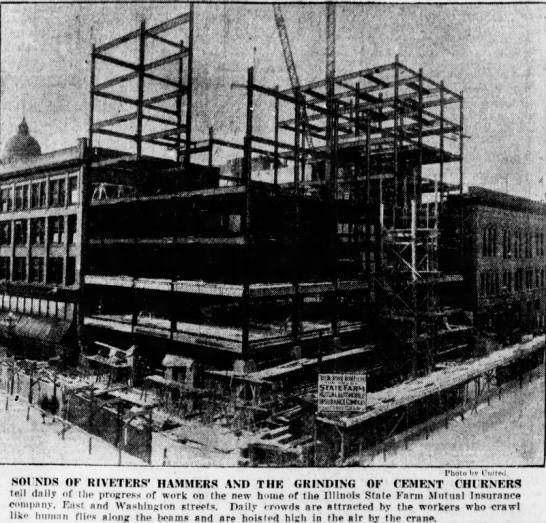 State Farm boss meets with redlining protesters
We Need You - Buckle Up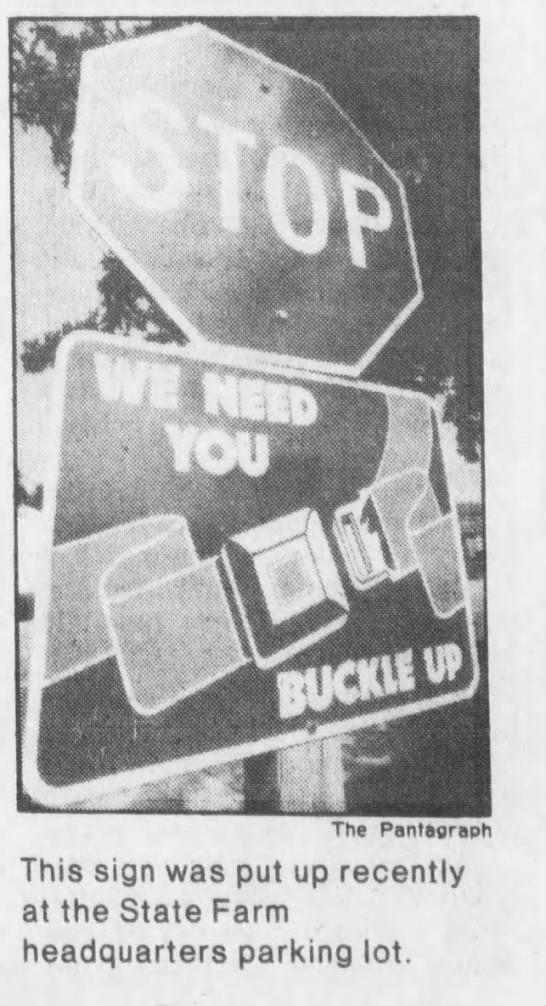 Darrell Kehl has been appointed VP of data processing and programming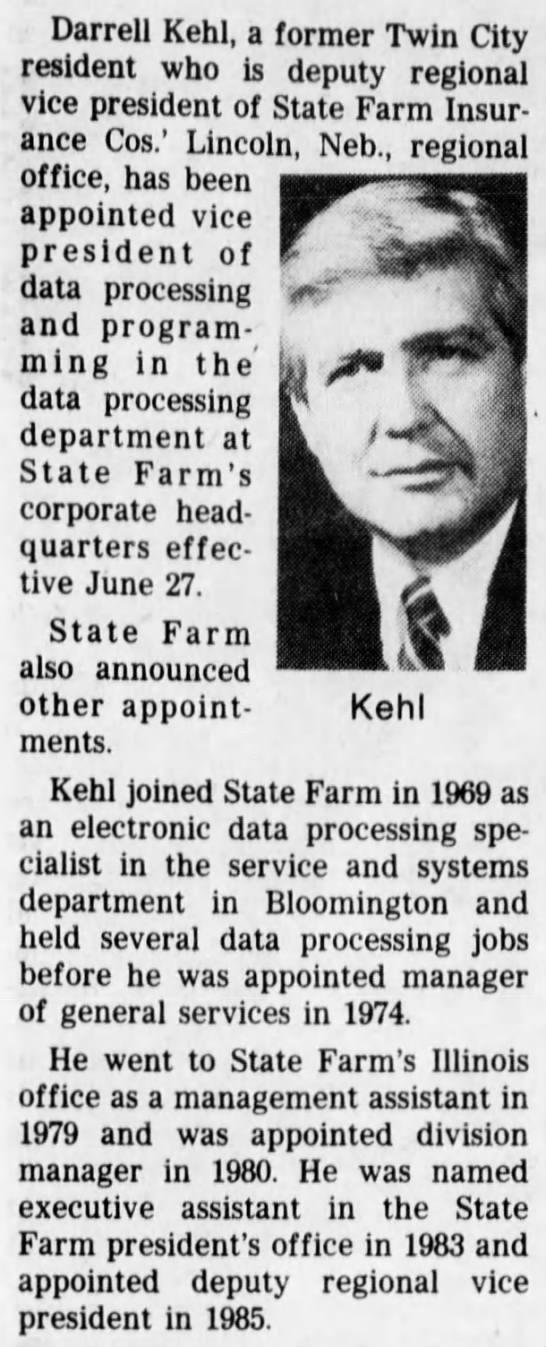 A walk from State Farm agents and guests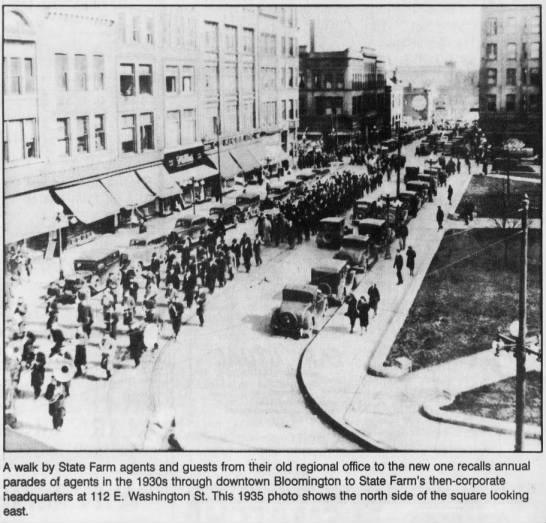 Ed Rust Jr,. chairman and COO of State Farm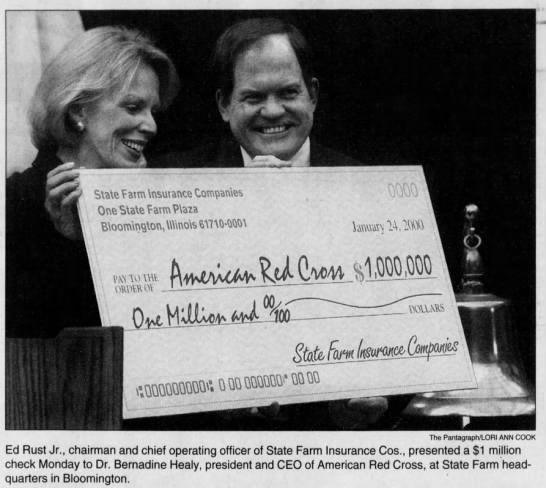 Carl Sneed, VP of residential lending at State Farm Bank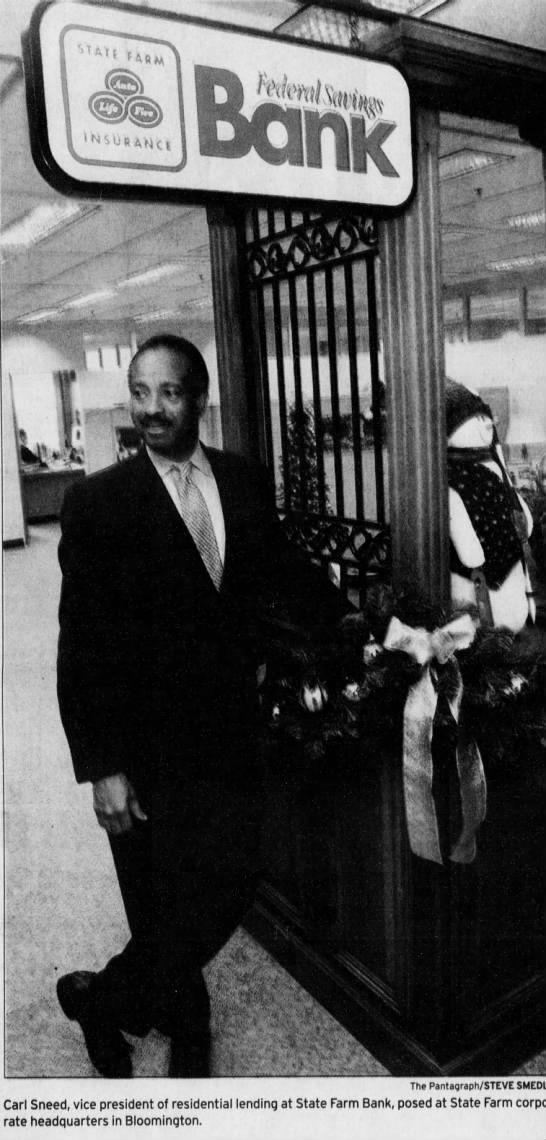 Outage closes State Farm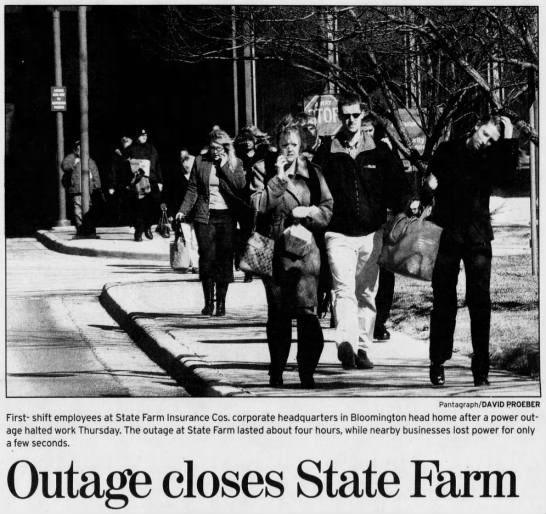 Scare at State Farm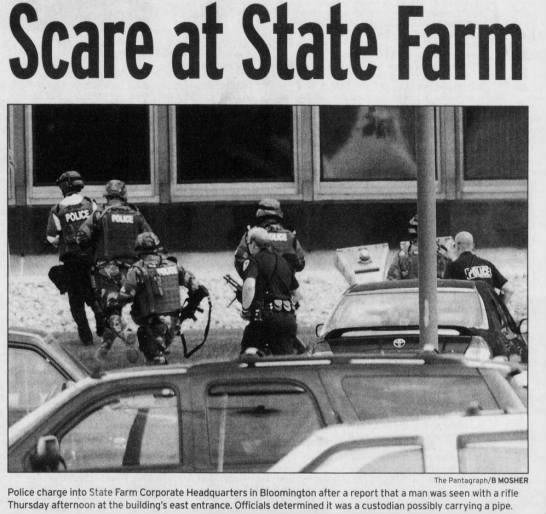 Reigning NBA MVP LeBron James speaks in the atrium of State Farm Insurance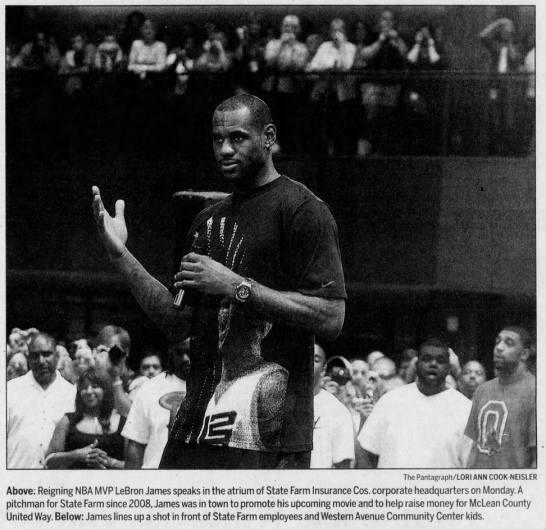 Honoring Fire Dogs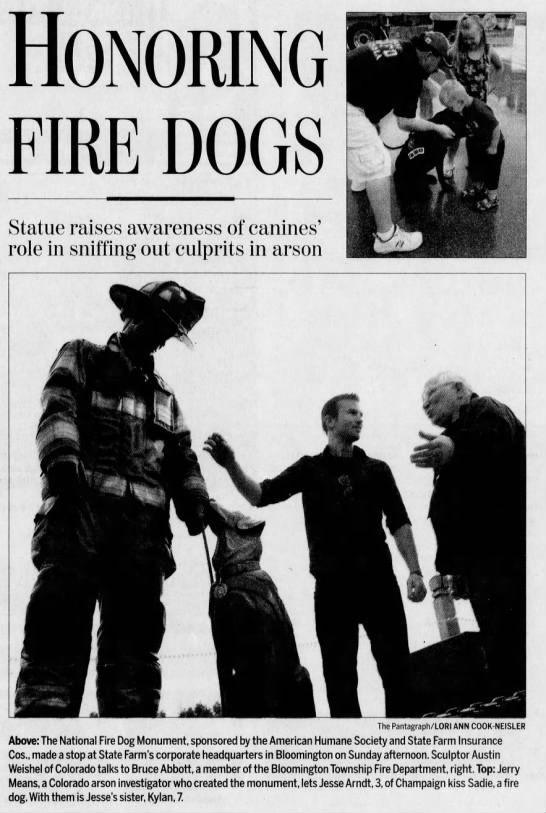 The logo atop the headquarters receives a fresh coat of paint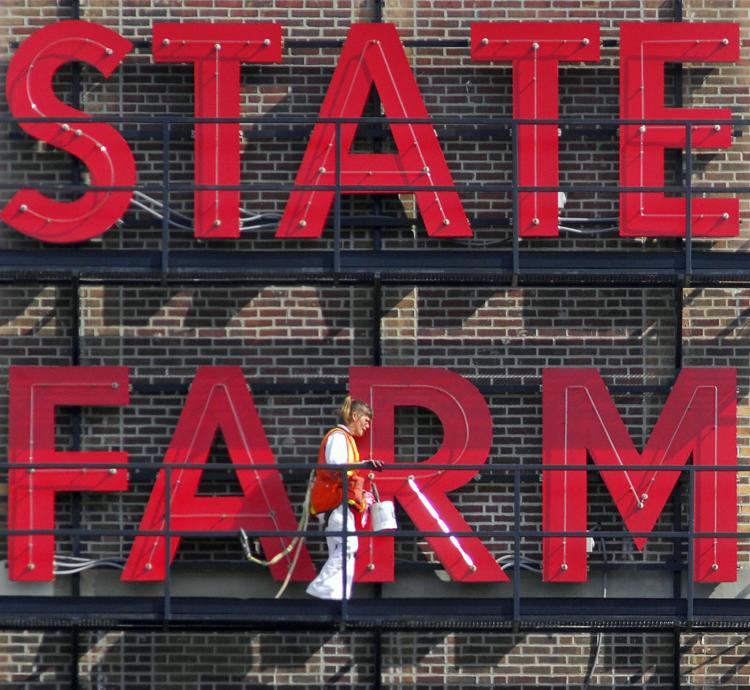 The business news you need
With a weekly newsletter looking back at local history.