ROANOKE - At Monday evening's meeting, the village board continued to complete a contract with Elza Ghantous Realty to sell property the villa…
ROANOKE - New laws and state mandates have resulted in schools taking action to change old policies or create new ones regarding threats, the …
BLOOMINGTON – Jaime Reynolds has joined Lee Enterprises as the regional advertising director for Central Illinois.
EUREKA - The District 140 school board will begin issuing working cash bonds up to $9.5 million to help offset increased expenses, it was deci…
GOODFIELD - Olivia Wettstein's measuring cup is overflowing. The 22-year-old Morton native cannot believe her good fortune and the serendipito…
NORMAL – Advocate BroMenn Medical Center, Advocate Eureka Hospital in Eureka and all other Advocate-affiliated sites in Central Illinois are b…
ROANOKE - At Monday night's meeting, the village board agreed to a jurisdictional transfer of North Main Street from East Front to Illinois Ro…
EUREKA - Eighteen-year-old Maria Cottrell never expected her love for calligraphy to grow into a business.
MINONK - Dr. Pat Hamper, who operates a dental practice in town, is starting an after school business class at Fieldcrest for high school juni…
ROANOKE - At a Dec. 19 meeting, the Roanoke-Benson District 60 school board passed its annual tax levy in the total amount of $4,851,000. Indi…
SPRINGFIELD - What follows are additional state laws that become legal next Wednesday (these cover everything from protecting children under t…
EUREKA – A Woodford County judge approved two motions on Friday in the case of the nine-year-old Goodfield boy charged with murder and arson. …
EUREKA - Local residents will continue to have the opportunity to drop off recyclable materials at the Association for the Developmentally Dis…
EUREKA - At their meeting this past Tuesday night, the county board gave the green light toward pay raises for non-union employees in various …
ROANOKE - At Monday's meeting, the village board passed a total tax levy in the amount of $181,500, which is up from last year's request of $1…
SPRINGFIELD - As 2020 approaches, Illinois residents may want to know about several notable laws that take effect on Jan. 1. They cover everyt…
Anyone dreaming of a white Christmas had an early wish come true, as snow blanketed Central Illinois in a storm that swept across the Land of …
EUREKA - Less than a month into its new fiscal year, members of the Woodford County Board have been debating how and when to use their conting…
ROANOKE - Membership on the ambulance squad is once again decreasing, which creates a need for additional personnel or possible action to keep…
EUREKA - Shopping at the Home and Farm Artisan Market is an experience for the senses. There are soft, cashmere scarves, handcrafted candles i…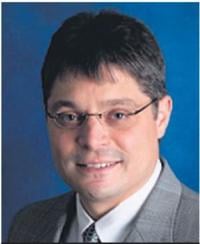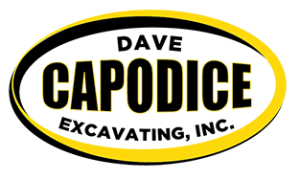 Dave Capodice Excavating & Material Sales
CONGERVILLE – This was one of the years Ron Wiegand found he often looked for the reassuring words he has written on the tractor and combine g…
The following high school seniors have been chosen Illinois State Scholars. A list appears below by school:
EUREKA - At their Nov. 19 meeting, the county board approved its budget, appropriations and tax levy for the coming fiscal year with little fa…
BLOOMINGTON – Josh Harmon has been named audience director for the Central Illinois Newspaper Group (CING) for Lee Enterprises. He has worked …
EUREKA - Cheryl Wolfe will retire on Dec. 31 after 39 years as an editorial staff member with the Woodford County Journal. An open house to ce…
EUREKA - The Association for the Developmentally Disabled of Woodford County (ADDWC) has decided to close its recycling dropoff site at 200 Mo…
EUREKA – Students at Eureka High School and two others with financial need now have an opportunity to attend Eureka College tuition free. The …