ROANOKE - When Roanoke-Benson District No. 60 was forced to implement distance learning because of the coronavirus pandemic, administrators an…
EUREKA - The Woodford County Journal, located at 1926 S. Main St., will reopen for business this coming Tuesday after two-plus month because o…
ROANOKE - At their May 18 meeting, the village board adopted a plan to provide guidelines and timelines for reopening businesses that choose t…
GOODFIELD - Jim Edwards stood by his blueprint for local businesses to emerge from their coronavirus-induced coma.
EUREKA - A second death in Woodford County due to coronavirus of a 90-year-old victim was reported this past week. Health Department Administr…
The National Weather Service office in Lincoln confirmed a tornado was on the ground shortly after 2 p.m. Saturday afternoon outside of Panola…
SPRING BAY - A resident of Peoria was arrested by the Woodford County Sheriff's Department late Thursday night. According to law enforcement a…
CONGERVILLE - The flood warning issued Sunday night for the Mackinaw River near Congerville by the National Weather Service office in Lincoln …
EUREKA - The Combined Services Building, located at 111 W. Court Street, is the new home of city hall and police department.
EUREKA - At this past Monday night's meeting, the District 140 school board passed a $16.3 million amended budget for the current fiscal year.
EUREKA - The pretrial hearing for the nine-year-old boy charged with five counts of murder in a fire near Goodfield in the spring of 2019 was …
EUREKA - With economic hardship knocking at their doors, many local businesses are wondering when and how they will be able to reopen.
ROANOKE - Businesses will be allowed to re-open without interference from local government if they choose to do so, the village board decided …
EUREKA - The Outpost, located at 1200 South Main St., was shut down on Wednesday by the Illinois Liquor Control Commission. It opened this pas…
Central Illinoisans who have been waiting since March for non-urgent but, in many cases, medically necessary surgeries and procedures, will ex…
ROANOKE – Kyle Fellner knows a little bit about having a loved one in a nursing home, isolated from family and friends.
EUREKA - The Woodford County Board held a special meeting this past Friday and took action to approve 12 resolutions in support of local affil…
ROANOKE – Woodford County has always been full of unsung heroes who quietly do all they can to assist others. Right now, some of these heroes …
EUREKA - Woodford County Health Department Administrator Hillary Aggertt updated the county board about the ongoing COVID-19 pandemic during a…
ROANOKE – Woodford County residents might not be aware of the tremendous amount of coordinated effort that has been going on to keep residents…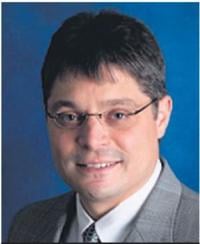 Striegel Knobloch & Company, L.L.C.
EUREKA – Woodford County State's Attorney Greg Minger has decided not to enforce the modified stay-at-home order extended through May 30 by Go…
ROANOKE - Like most local governmental bodies, the Roanoke-Benson District 60 school board has concerns about the uncertainty of future revenu…
EUREKA - At a virtual meeting on April 13, the District 140 school board approved a resolution to issue $4,070,000 in general obligation debt …
ROANOKE - With an eye on the possibility of declining revenue, the village board took steps during Monday evening's meeting to create a budget…
EUREKA – The nine-year-old Goodfield boy charged with murder and arson will remain with foster guardians, but his father can make unsupervised…
EUREKA - At a March 19 meeting, the Woodford County Board accepted bids to start remodeling the new space that will house their board room loc…
Advocate Eureka Hospital in Eureka and Advocate BroMenn Medical Center in Normal have erected tents to handle a possible surge of patients as …