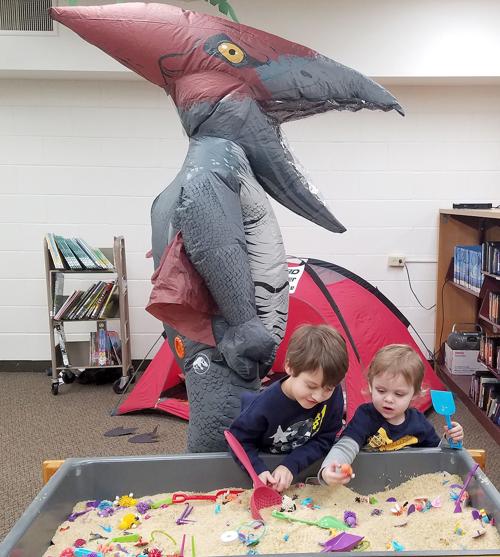 EUREKA - While dinosaurs went extinct eons ago, this past Saturday a tyrannosaurus rex and a velociraptor roamed the halls of the local public library, much to the delight of the crowds of children present. The group was on hand to celebrate Take Your Child to the Library Day, an annual event designed to help families realize how much it has to offer.
Library director and former teacher Ann Reeves noted research has shown that children who learn to love reading at a young age reap many rewards.
You have free articles remaining.
"Reading is so fundamental to how they develop with the rest of their lives," she said.
Helping out was youth services director, Angela Roberts, who added the event is a creative way to serve the community and welcome families into the library.
See article on Feb. 6 Woodford County Journal newsstands